Before adding new users to your console, it's important to understand the different between each roles. Each user within your account is assigned a specific role, and a user can only have one role at a time.
Role

Function of the role / Access

Super Admin

The highest level role in your account is "Super Admin," and that is the person who signed up for this account for the first time.

As the account owner, you have full authority over your ArmourZero account, granting you a complete control. It is important to note that only the Super Admin has the capability to invite new admin.

Admin

The "Admin" role is granted almost similar to the "Super Admin" role.

The only difference is that the "Super Admin" role has the exclusive privilege to invite new administrators.

Finance

The finance role is granted access to view and manage billing-related information within your account. This role specifically build for finance team to handle financial aspects, such as invoicing, payment processing, and other billing-related tasks.

Technical Support

The technical support role is granted access to specific areas of the account, including the dashboard, services, device management, and SOC (Security Operations Center).
The "Technical Support" access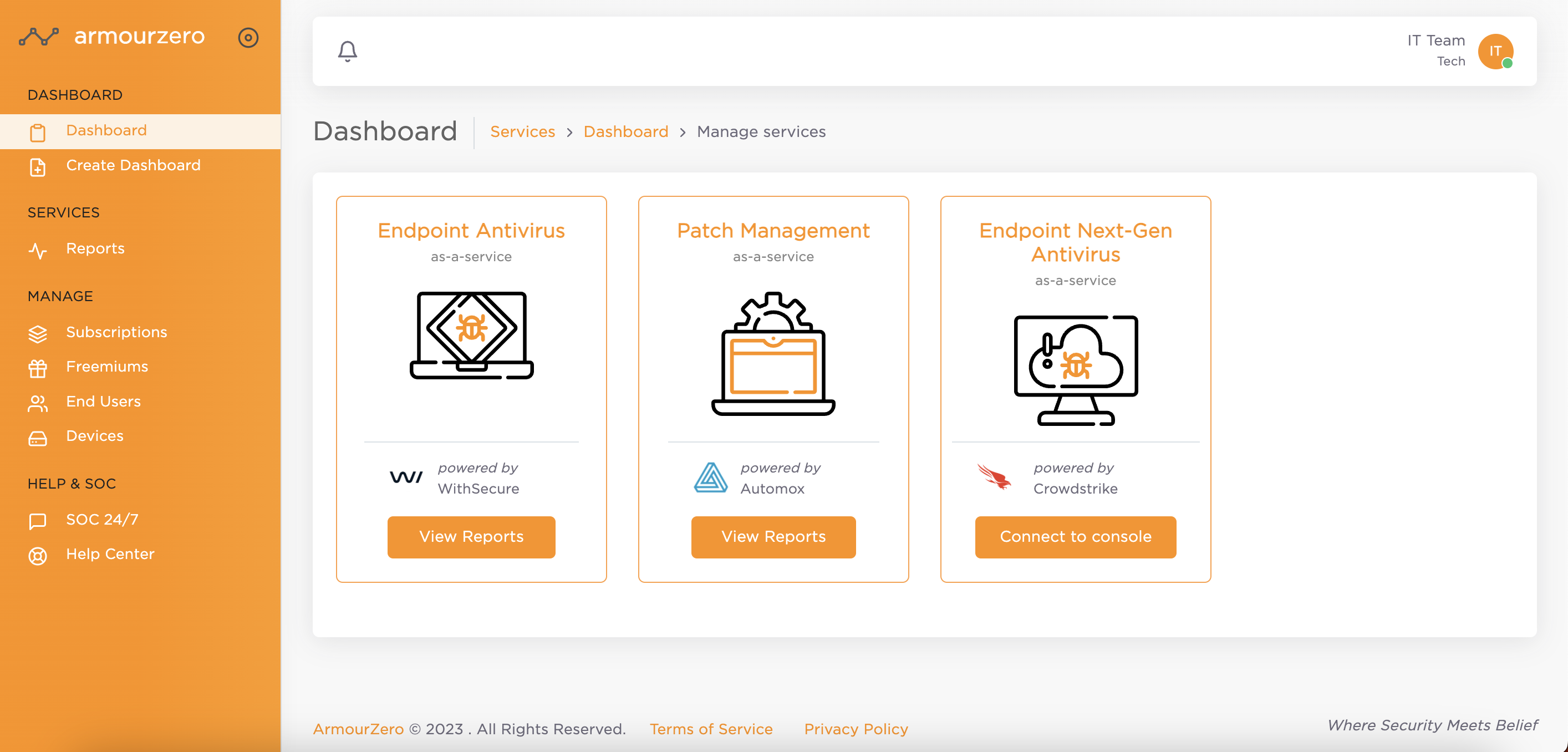 The "
Finance
" role access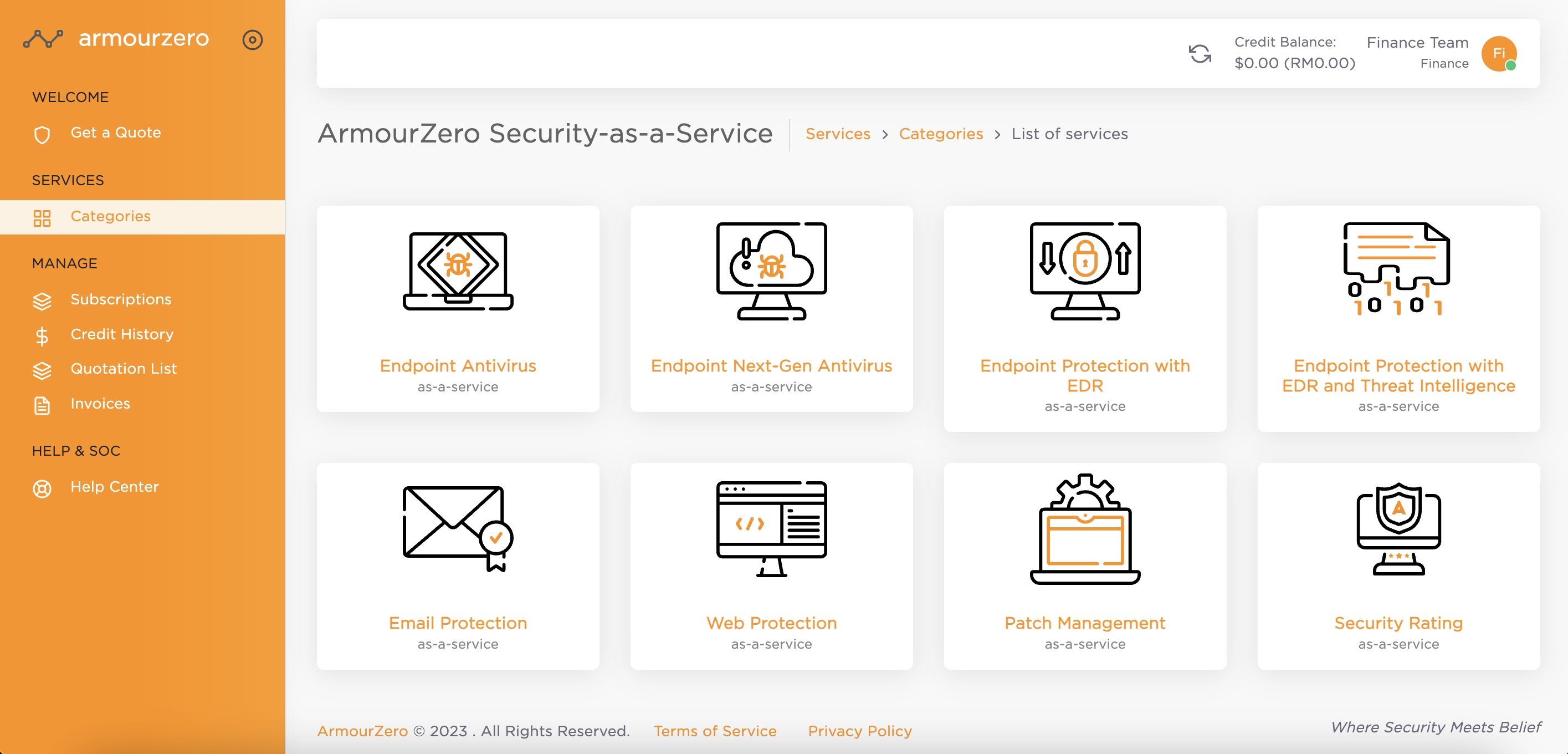 Related article