As your organization welcomes a new employee, ensuring a smooth onboarding process is crucial for productivity and security. This end-user page plays a pivotal role in establishing a secure foundation for the device and user account.
If this is your scenario, then this article would be suitable for you. Follow this step in the sequence to ensure your employee has smooth device onboarding.
First, add new employee details to your directory
After you hand over the company device to the employee, send the installer download link.
Follow these steps in the ArmourZero console:
Step 1 - Hover over the left side menu and navigate to "Manage" > "Subscriptions."
Step 2 - Under "Manage," select "Subscriptions."
Step 3 - Choose the service to which you want to send the installer download link.
Step 4 - Click on "Actions," denoted by the three dots icon. A dropdown menu will appear.
Step 5 - From the dropdown menu, select "Send OB Email." A pop-up will open.
Glossary: OB stands for Onboarding.

Step 6 - In the pop-up, select the end user to whom you want to send the installer download link.
Click "Send Email."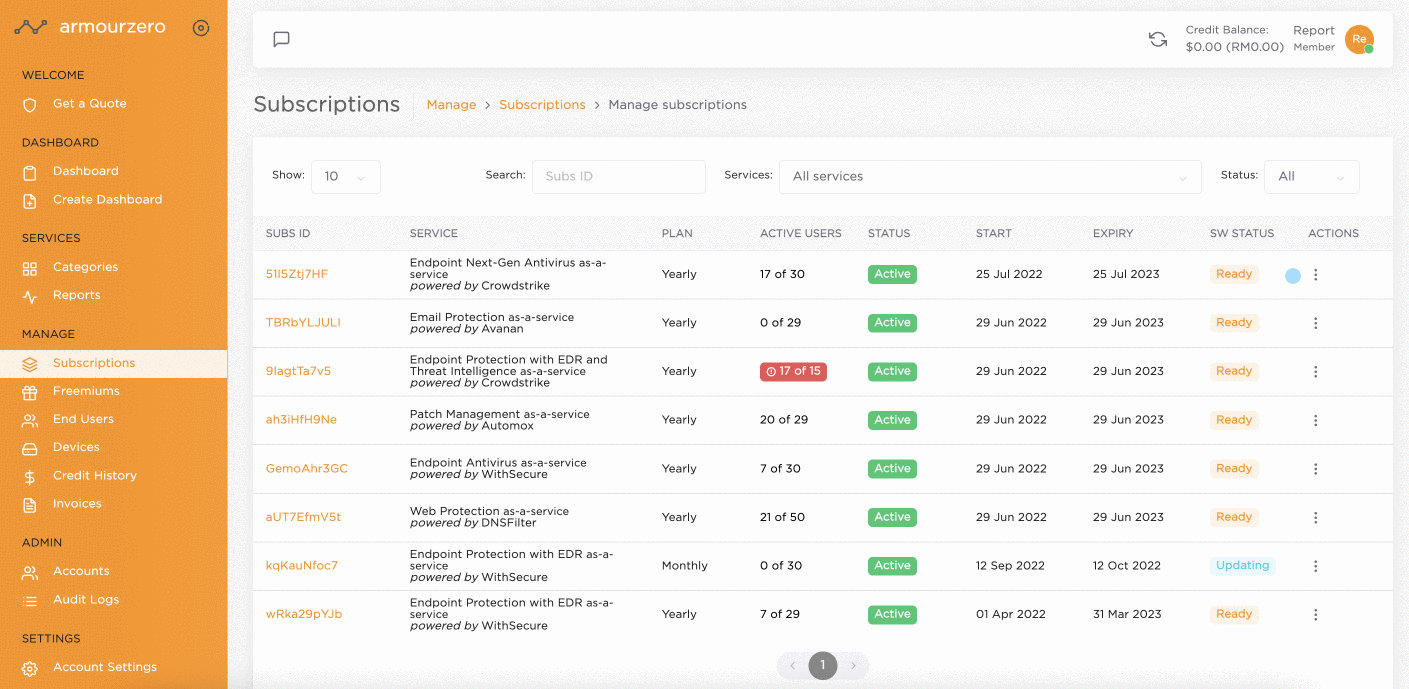 Tips:
Please make sure you still have unused licenses. How to check?

Navigate to: Subscriptions > Active Users
The box in the picture illustrates the balance of licenses.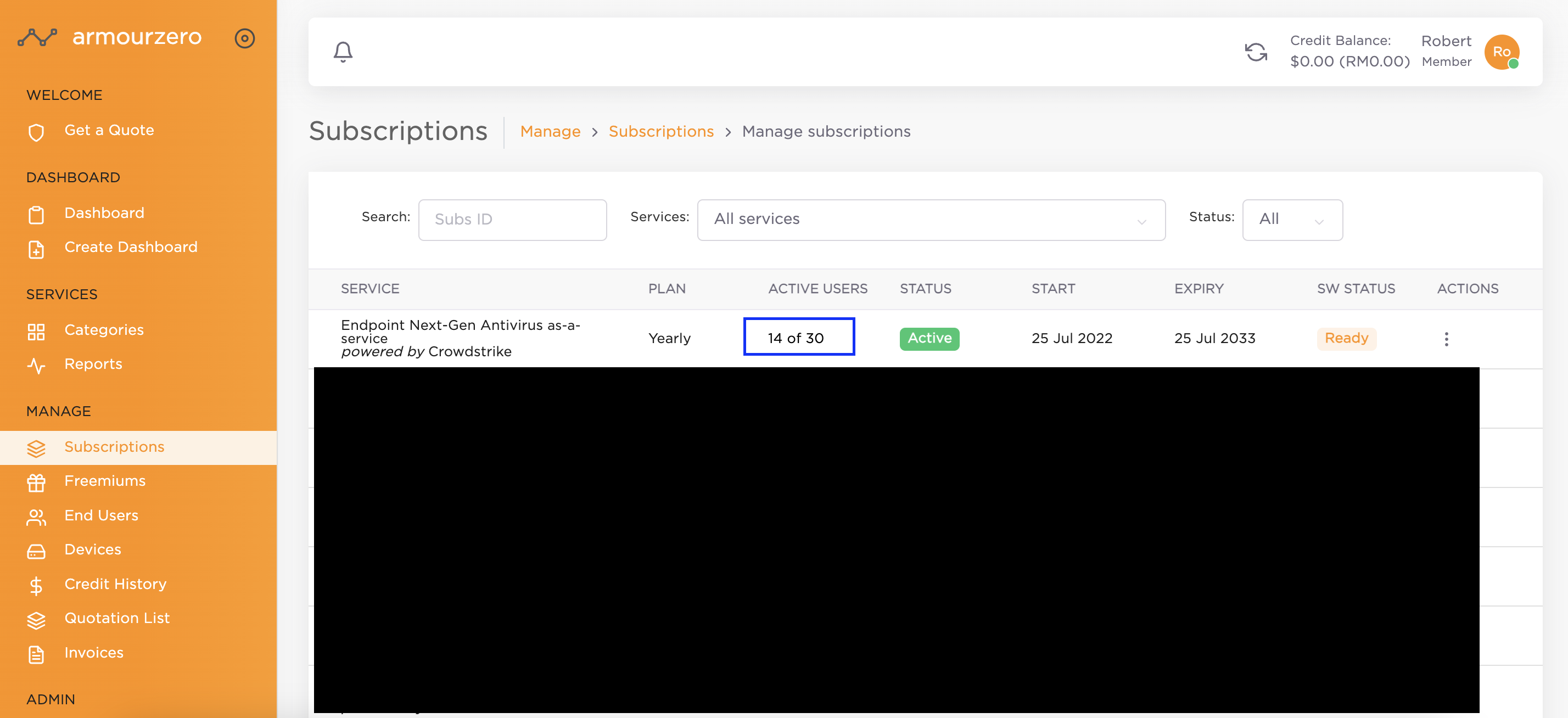 What should you do if you have fully utilized the license?
This situation could potentially lead to overly subscribed licenses. To avoid this, there are two potential actions:
Purchase add-on licenses.
We strongly recommend that you contact your Success Manager for advice on what would be best for your company.
To assist your end-users (employees) in using the protection service seamlessly, we've prepared a PDF guide. Please feel free to download and share this guide with your end-users using this link: PDF Guide.
Known issue: At times, accessing the PDF file may require a Google login. If you don't have one, kindly request a copy from your dedicated success manager.
Alternatively, forward this video to your end-users.
After successfully installing the agent or license on your device, it should automatically appear on the device section page. If, however, you don't see the device listed, it indicates that the installation was not successful. Various factors, specific to the product you've subscribed to, may be responsible for this issue. In such cases, reaching out to your Success Manager is recommended for tailored troubleshooting advice.
Making sure each device is linked to the right person is super important for keeping things organized. Make sure to read assign particular devices to end users.