This does not apply if you are subscribing to Email Protection as a service, as the product does not have a unique license key and is not installed on a physical device. The product is entirely based in the cloud.
Sometimes, you might want to cut down on the total number of licenses you have. This could be to save money, scale down operations, or adjust how many licenses you really need. In these situations, you'd uninstall a license from a company device to lower the overall license.
Example:
Let's say you have 10 licenses, all being used. Now, you want to remove one from a device and bring the total number of licenses down to 9. If this is what you're looking to do, this is the situation we're talking about.
To access this feature, follow these steps: Devices > End User > Action > Off-board
Step 1 - Go to the left side menu and under "Manage", click on "Devices"
Step 2 - Choose the end-user whom you wish to remove their license
Notes
You can search for the end-user by typing in their email in the search bar.
Step 3 - Go to "Actions" and click on the three dots. A dropdown will appear.
Step 4 - From the dropdown, choose "Off-board.
Step 5 - Select the service you want to remove its license.
Step 6 - Make sure to click check on "Remove the quantity of the licenses".
Step 7 - Click "Remove Selected".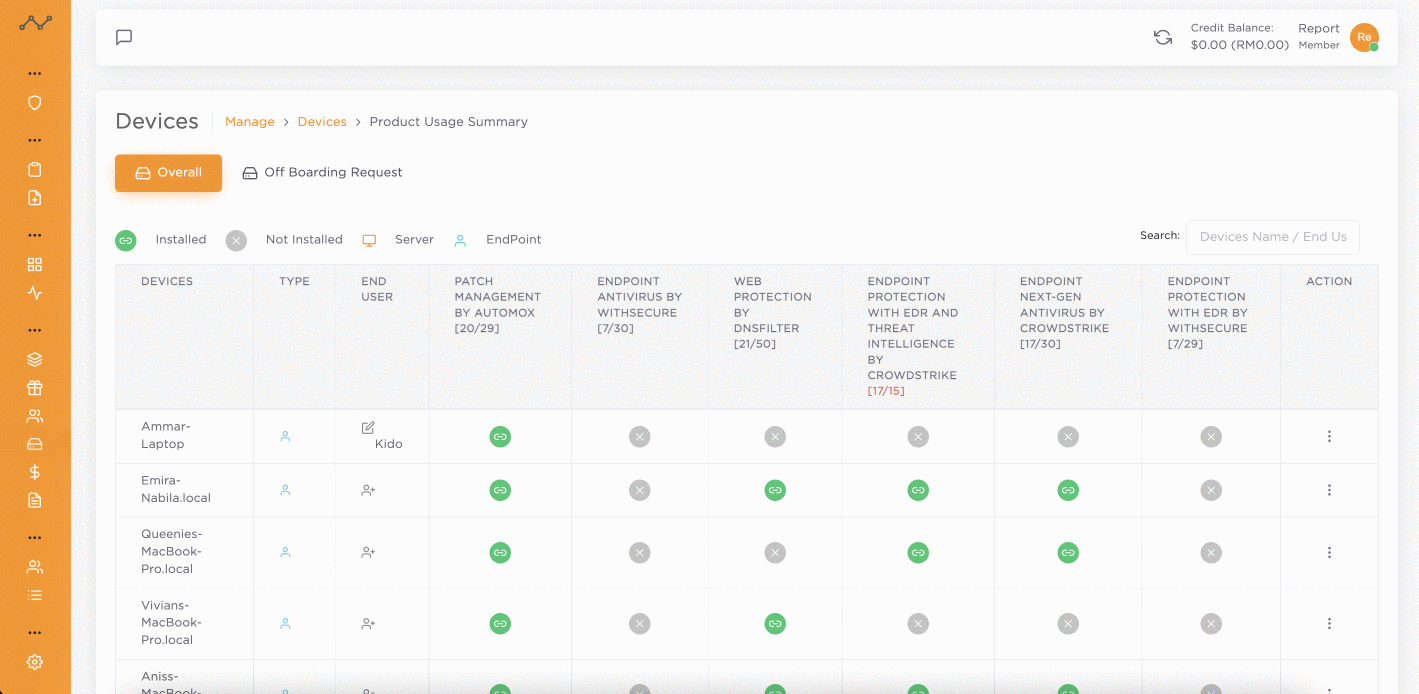 Our in-house Security Operation Center (SOC) will be in touch within the next 24 working hours. Your request is now available "Offboarding Request Tab".