Use Case - Your ArmourZero account has only one product subscribed.
In this scenario, creating a custom dashboard is not necessary, as ArmourZero provides you with all the insights you need on the Report Page.
The data on the reporting page comes directly from the console of the product you've purchased.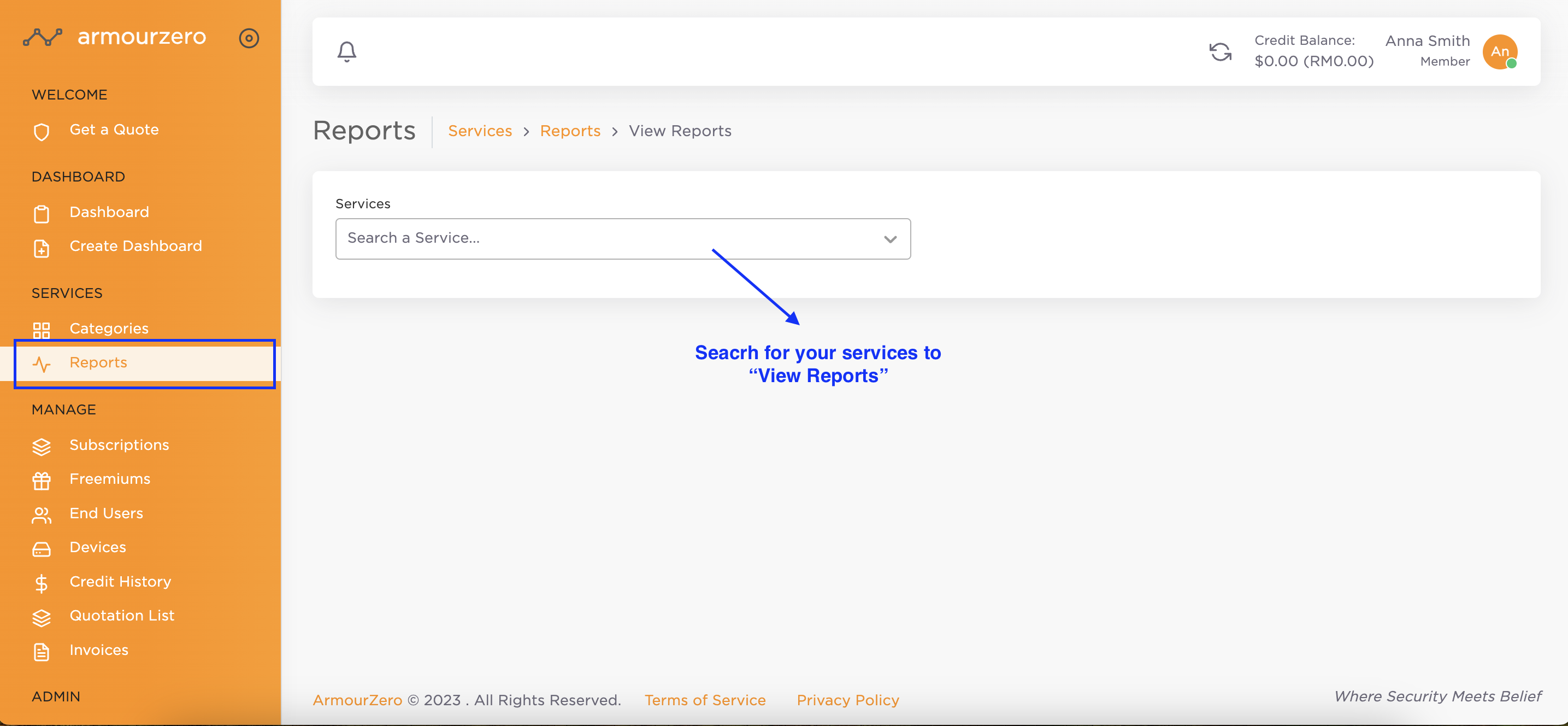 Click the "View Reports" to access detailed reports. This link will bring you to in-depth charts enriched with additional information.
Be sure to read the following article for a deeper understanding of the report's content or widget:-