Inform your Success Manager that you would like to withdraw your commission.
Your Success Manager will provide personalised assistance and guidance throughout the withdrawal process, ensuring a smooth experience.
Before you can initiate the commission withdrawal process, ensure that you meet the following prerequisites:
1. You have earned commissions that are eligible for withdrawal. If you're unsure, navigate to the Commission page as shown:-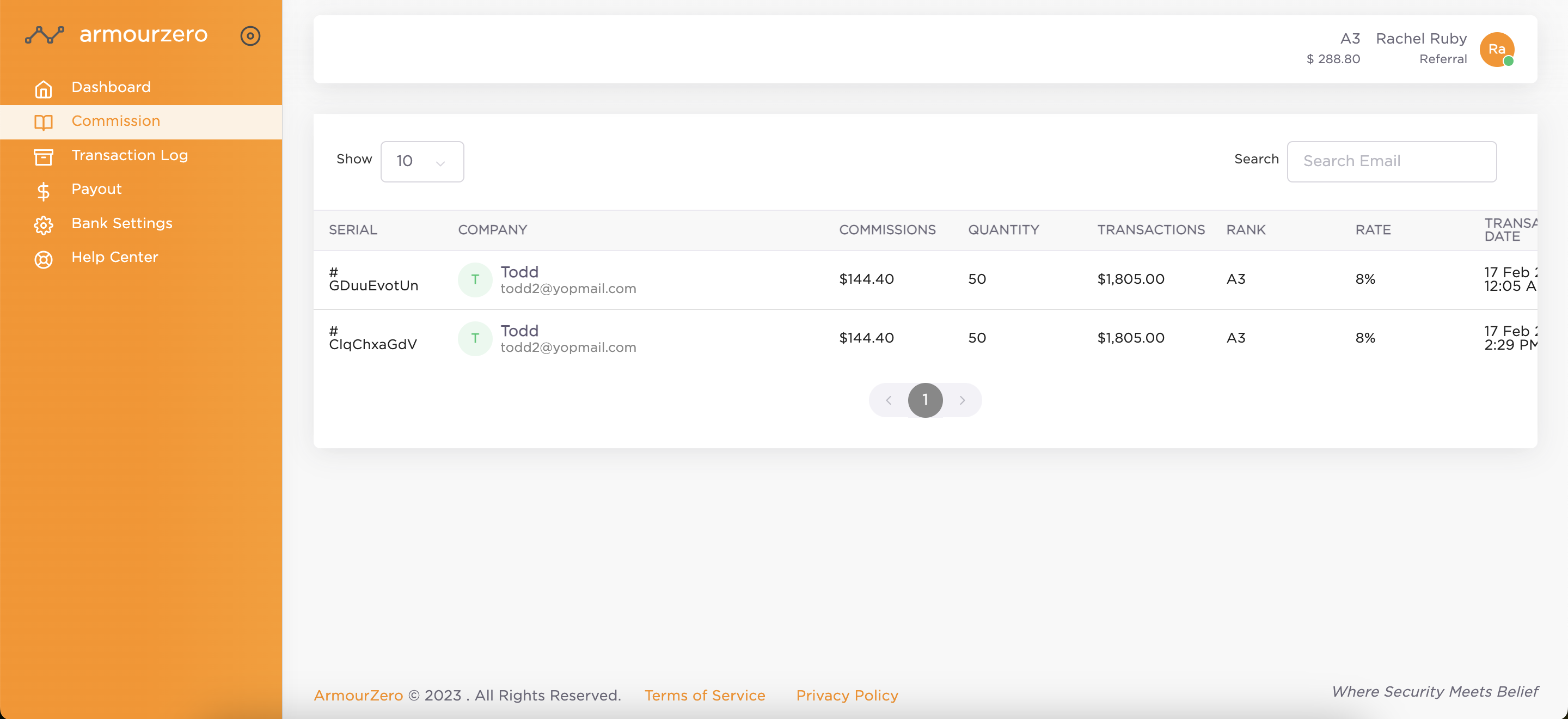 2. You have updated bank details as it is required during verification processes. Make sure your bank details are up to date, as this is crucial for a smooth withdrawal process. You can typically update your bank details in your account settings or profile.
Checking Withdrawal Status
After confirming your withdrawal request, you can track its status on your commission dashboard. ArmourZero may provide updates on the processing and completion of your withdrawal. Keep an eye on your email and dashboard for notifications regarding the status of your request.