This status represents your payment whether it has been successfully processed or not.
| | |
| --- | --- |
| Status | Description |
| Inactive | Payment is processing , yet to be verified |
| Active | Payment is verified and success |
How to check if my payment is successfully processed?
Navigate: Subscription > Status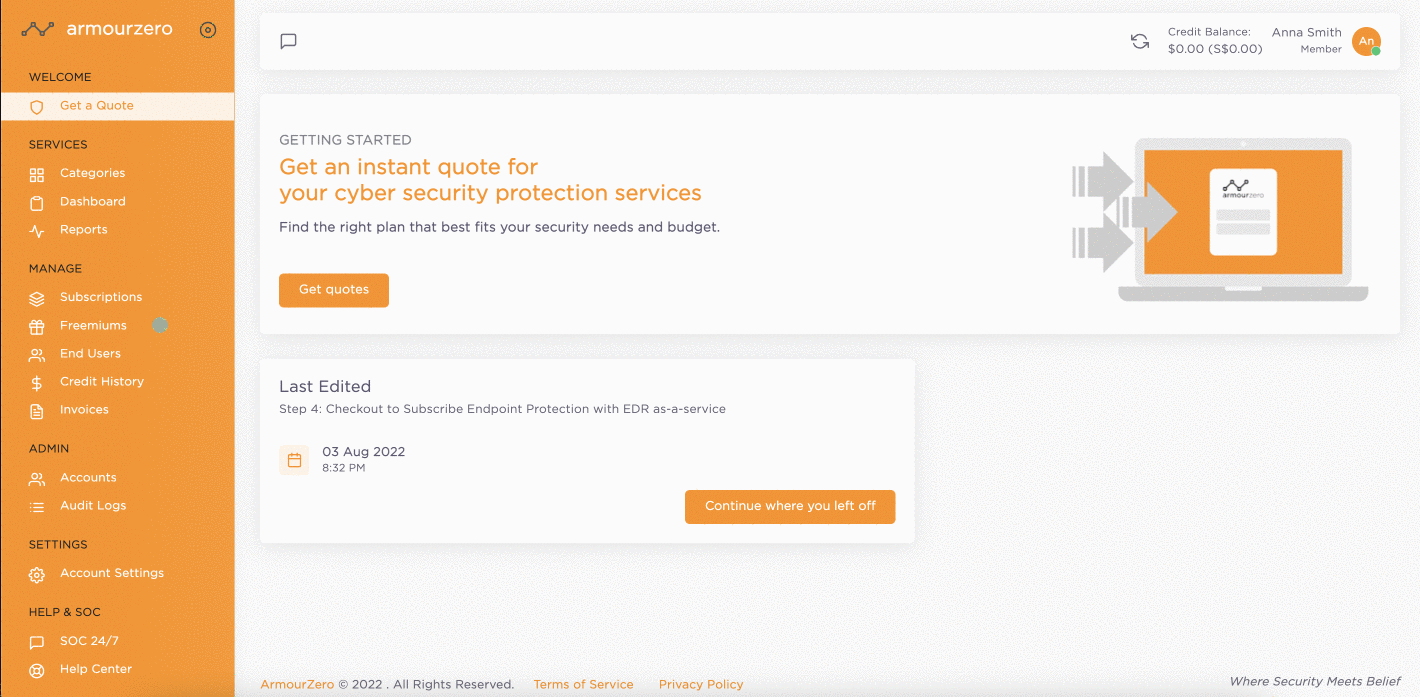 Payment via Bank Transfer
If your payment status isn't "Active", it's likely pending processing. Send the wire transfer to the account in your invoice and forward the remittance slip to billing@armourzero.com. Our billing team will manually verify bank transfers using this slip. Failure to provide it could delay payment processing, potentially causing service interruption until verification.
Learn more about the payment via the bank transfer process here.