This guide will walk you through the step-by-step process of downloading your invoice from your ArmourZero console.
Step 1 - Go to "Manage Invoices" Once you're in the console, locate the "Manage" tab in the top menu. Click on "Invoices" from the drop-down menu.

Step 2 - View Your Invoices In the "Manage Invoices" section, you'll find a list of all your invoices. The invoices may be organized by date or invoice number, depending on your settings.
Step 3 - Download Your Invoice Scroll through the list of invoices to find the specific one you wish to download. On the right side of the invoice entry, you'll see an "Action" button. Click on this button.

Step 4 - Click "Download" After clicking the "Action" button, select "Download my invoice"

Step 5 - Verify and Save the Downloaded Invoice
Once the download is complete, open the file to verify that it is the correct invoice. Save the invoice to a secure location on your computer or preferred device for easy access.
Step 6 - Find Payment Instructions section once the invoice is opened, navigate through the invoice details until you find the section containing the payment instructions. The payment instructions will include details such as the payment method, account number, payment due date, and any other relevant information.
Step 7 - Follow the Payment Instructions Review the payment instructions carefully. Make sure to follow the provided instructions accurately to ensure your payment is processed correctly and on time.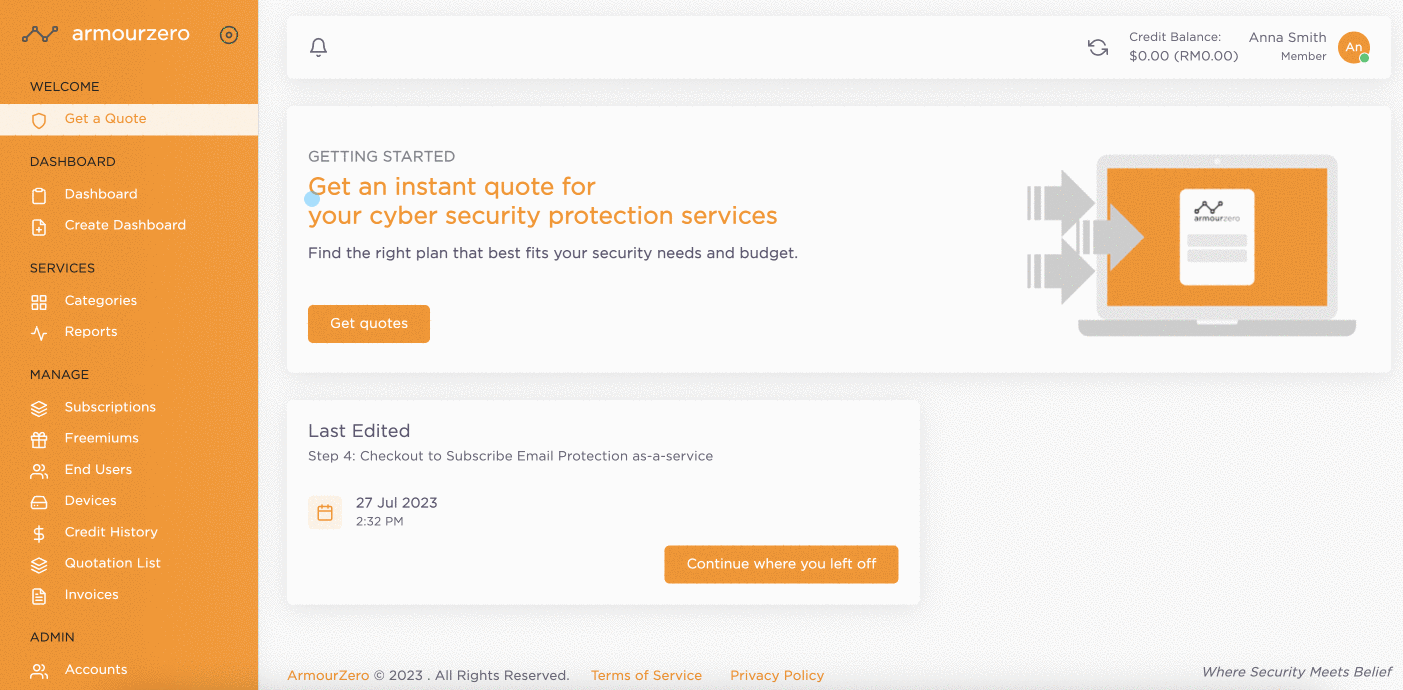 Notes
Invoices will only appear in the ArmourZero console once we receive a Purchase Order (PO) from you. Once the PO is processed and matched with the relevant invoice, you will be able to access and download the invoice through the "Manage Invoices" section in your console. If you have any questions or need further clarification, please don't hesitate to contact your Success Manager for assistance.