Notification
The Notification screen displays any recent ticket alerts you've received, and indicates how many new notification are on the list:
When new ticket are created
New responses to your tickets
Status update on your tickets
To open the Notification screen, both iOS and Android users can tap the "bell" icon in the upper right corner:-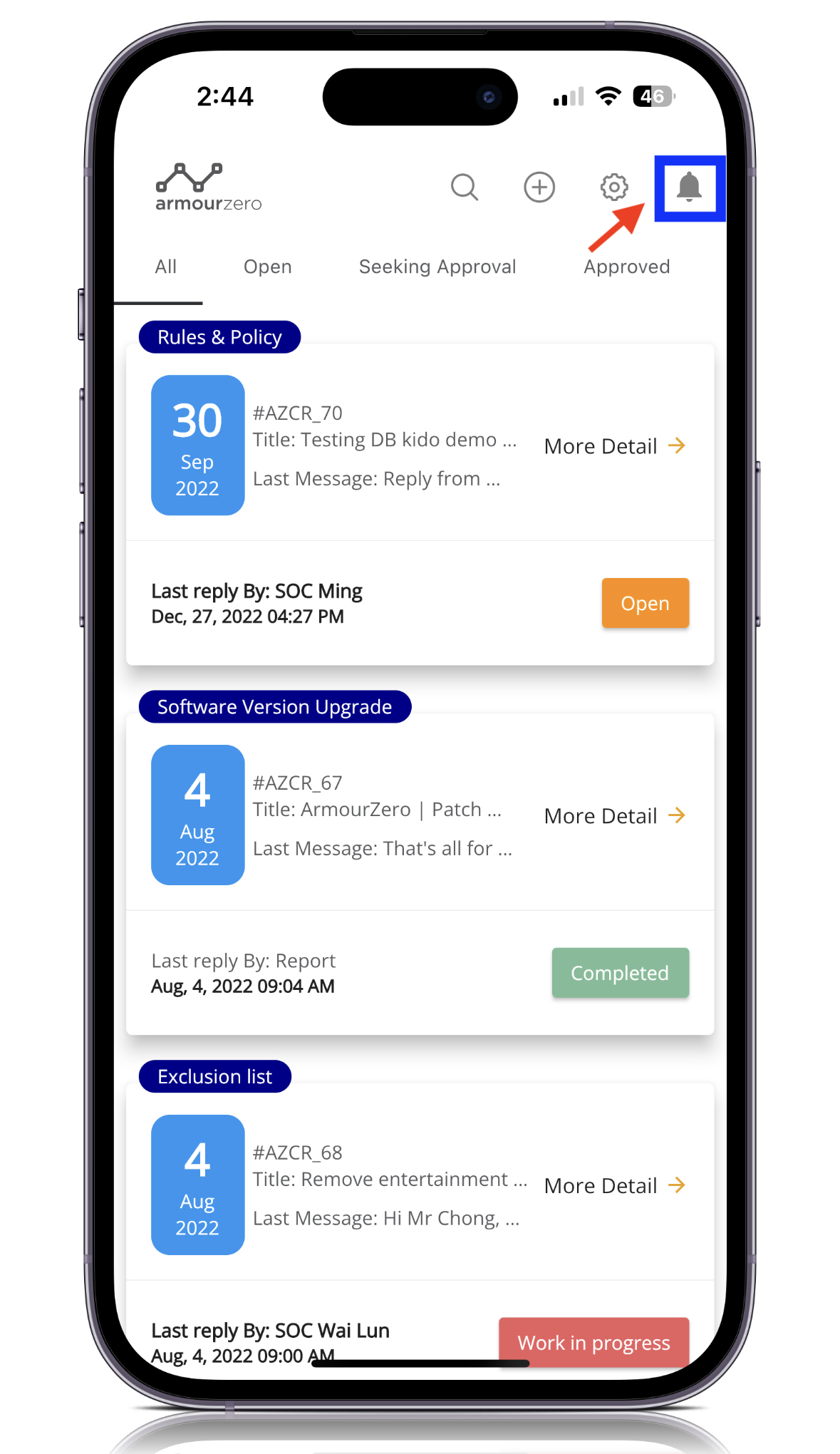 On this screen, you can:
View all ticket notifications received
Tap notification to view the associated ticket
Mark notification as read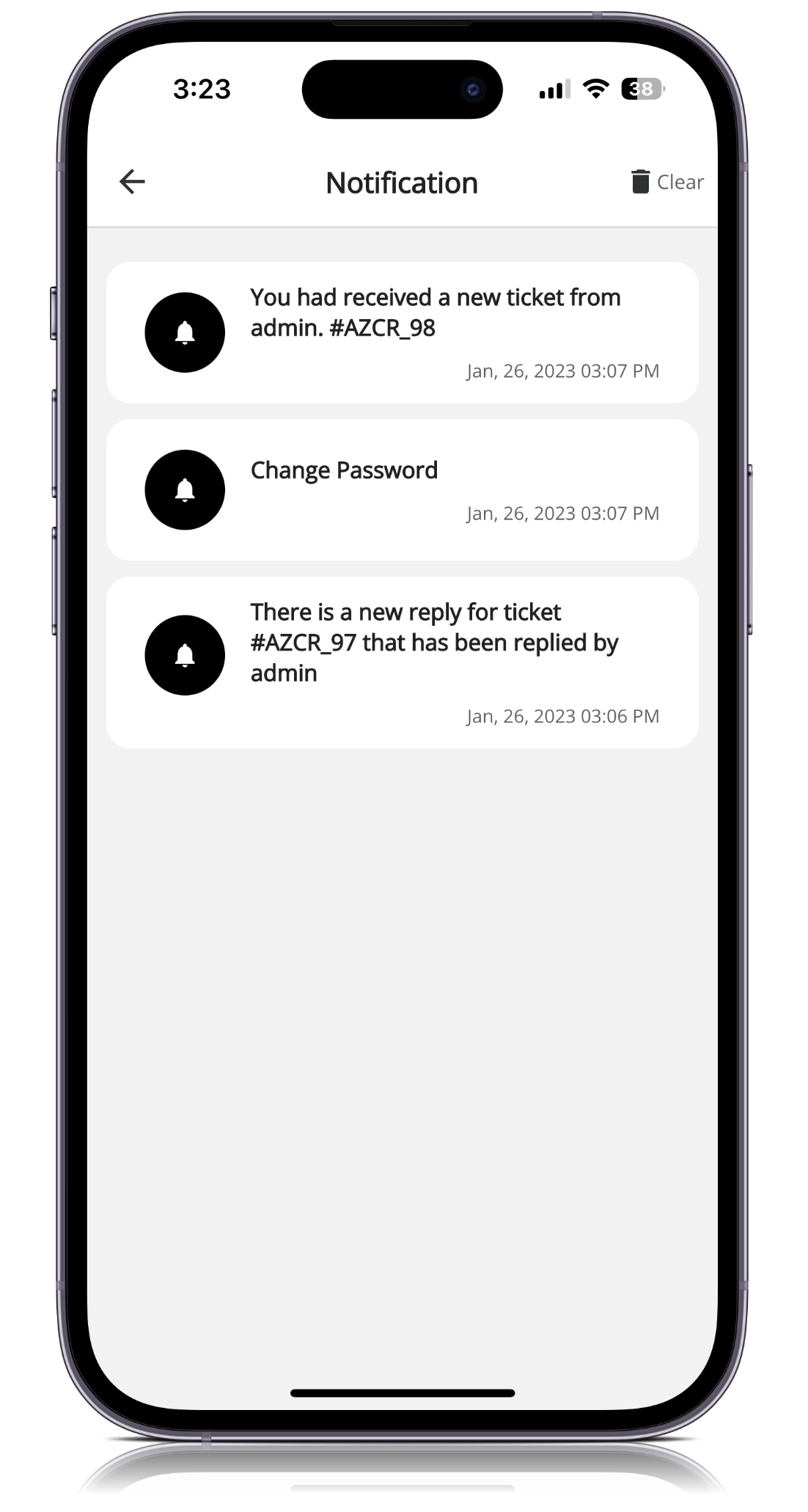 Settings
The Settings screen lets you configure the basic setting in your mobile device or tablet. Both iOS and Android users will have similar settings screen. To access Settings, go to the "gear" icon on the upper right side of your screen.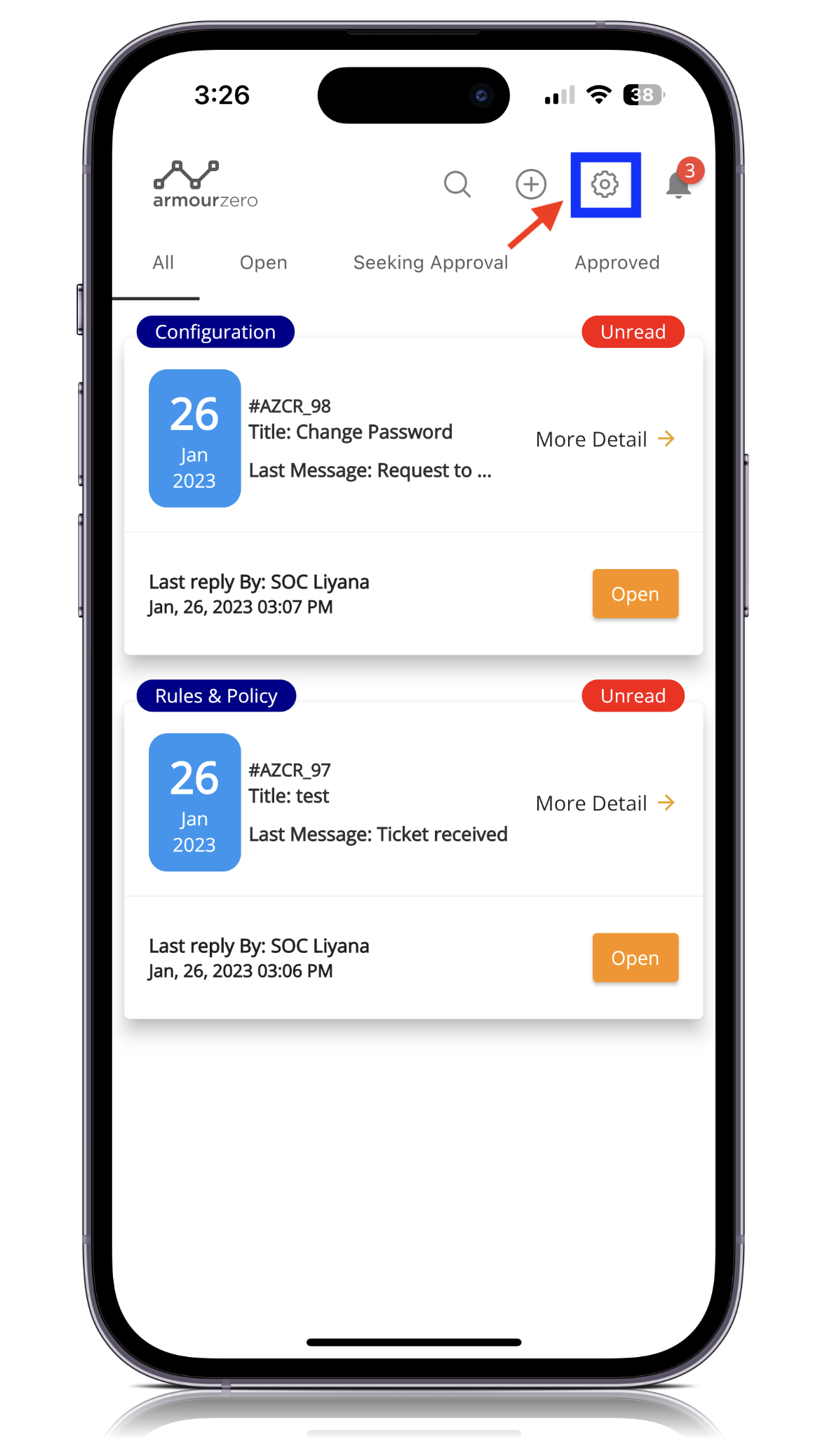 On this screen, you can:
Change password
Enable dark mode
Go through ArmourZero's privacy policy
Log out ArmourZero Mobile Apps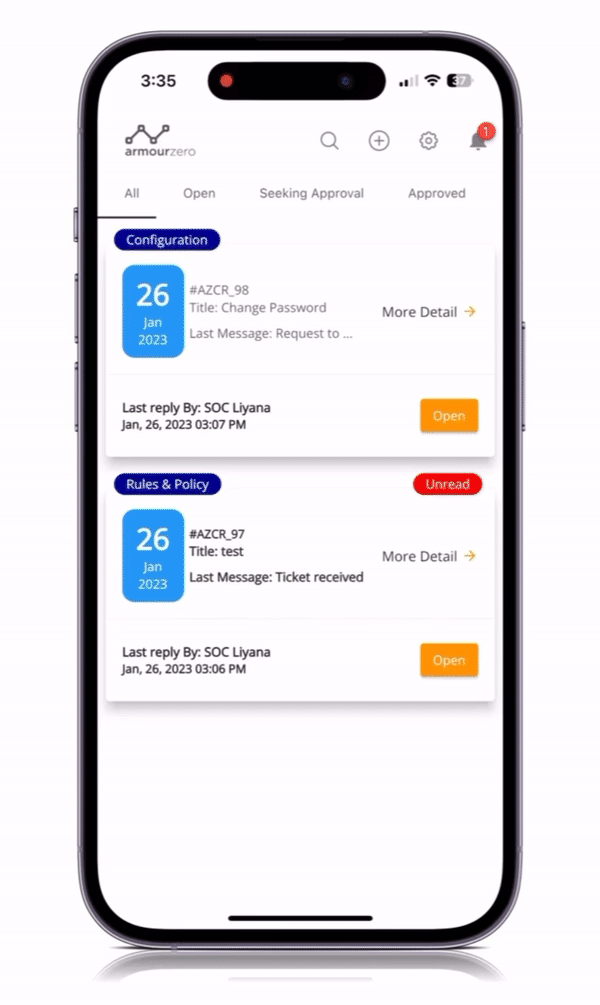 Notes
If you change the password in Mobile Apps, your password will be changed as well in ArmourZero portal. Read this article.