Installed devices will be detected and assigned to the subscription directly according to license keys. You can monitor the connected device via
Navigate:
Go to Menu on left side> Looking for Subscriptions under Manage. Click "Subscriptions"
This page will show red color for Active Users if the installed device is more than the purchased license key.
In simple words, a license that has used overly than what you have purchased.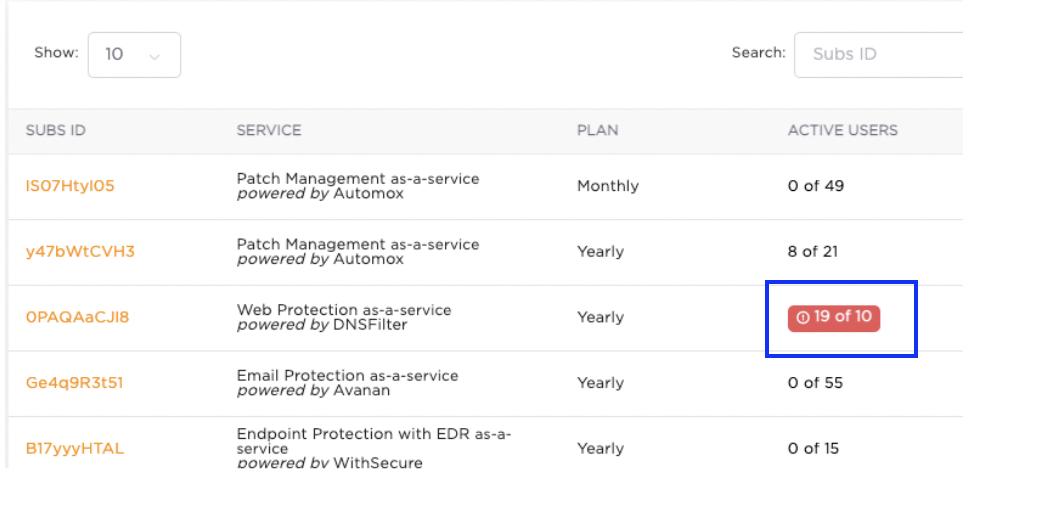 In this scenario, our in-house Security Operation Center (SOC) will be in touch within the next 24 working hours to verify the user.
If this is a mistake, you can request to off-board the devices.
If this is a valid usage, our team them guide you on how to proceed with payment.