This page is organized to help you see details such as:-
Subscriptions ID
Service name
Software status
Price per unit
Total you paid
License key
Installer key download
Connected device
Invoice
Here, you can take actions, like:
See the license key for the product that you purchased
Download all Os agent/sensor/installer package
Download the server installer package
Download the invoice for the product that you purchased
Subscriptions ID
This unique number means the reference number for your Subscription. Your Subscription ID can be found in the confirmation email, invoice, and renewal email that was sent to you when you successfully purchased any ArmourZero product.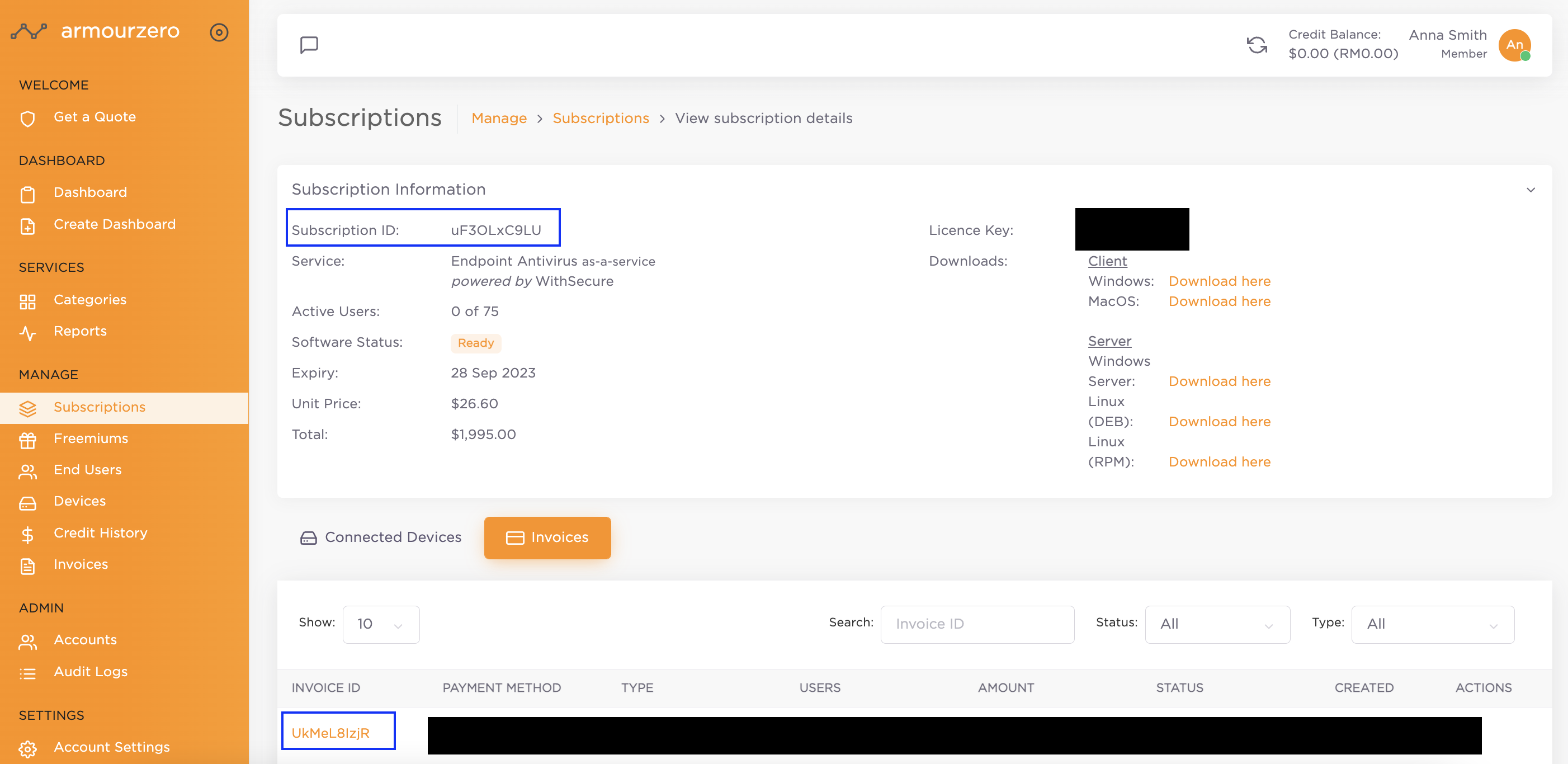 Service name
Product or protection service that you purchased.
Software status
Paid license status. Read more here.
Expiry date
Paid license expiry date. At ArmourZero all licenses are automatically renewed unless you cancel before the subscriptions. Learn more here.
Price per unit
The price that you paid per unit license. Our price is determined by supply and demand on the open market as well as macro factors. This column shows what is the unit price you were paying for these subscriptions.
Total you paid
The total amount you paid is per the above unit price.
Installer key download
In order to run the installation of your sensor/agent/installer package, you need the package. Here you can download the latest available sensor/agent/installer versions.
When the file downloading from your email is complete, open the file to begin running the installation.
Connected device
Show you a view of active devices that uses your paid protection service license.
Invoice
In this column, you can see and download all invoices.