Within your ArmourZero account, follow these steps:
Step 1 - Navigate to: Dashboard > Filter dashboard > Edit.
Step 2 - Click on the widget report at the top-right corner that you wish to delete.
Step 3 - Once you've selected the widget, click 'Save' when you're finished.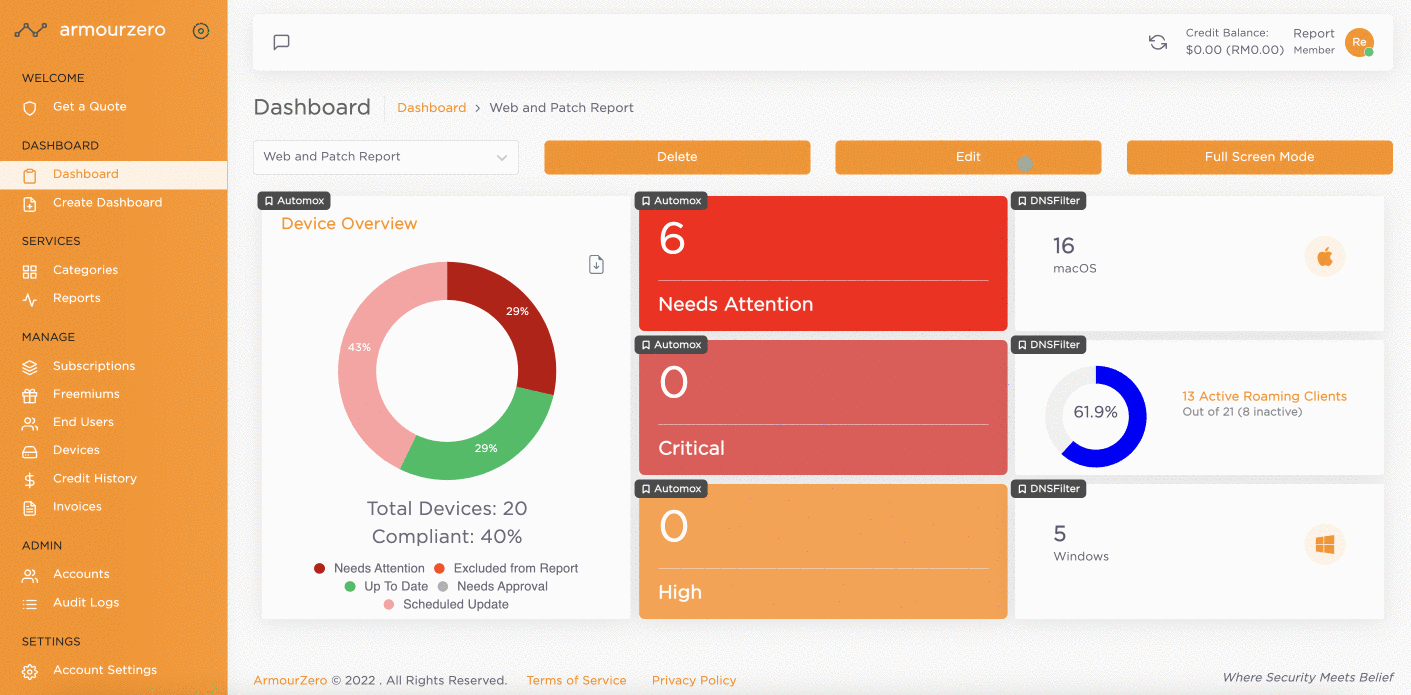 Explore the following article for a more understanding of the report's widget. This will help you in determining which elements to remove from your dashboard.