This does not apply if you are subscribing to Email Protection as a service, as the product does not have a unique license key and is not installed on a physical device. The product is entirely based in the cloud.
In this scenario, the end user is the company device owner.
After successfully installing the agent or license on your device, it should automatically appear on the device section page. If, however, you don't see the device listed, it indicates that the installation was not successful. Various factors, specific to the product you've subscribed to, may be responsible for this issue. In such cases, reaching out to your Success Manager is recommended for tailored troubleshooting advice.
Making sure each device is linked to the right person is super important for keeping things organized. This guide will show you an easy way to connect devices to specific users. This helps keep everything in order and lets you track who owns each device.
How to assign devices to users:
Step 1 – Go to the left side menu and click "Devices".
Step 2 – Find the user information you want to edit.
Step 3 – Click "End-user" and click below the logo

Step 4 – Select a new end-user from the dropdown list "Devices belongs to"
Step 5 – Click "Assign".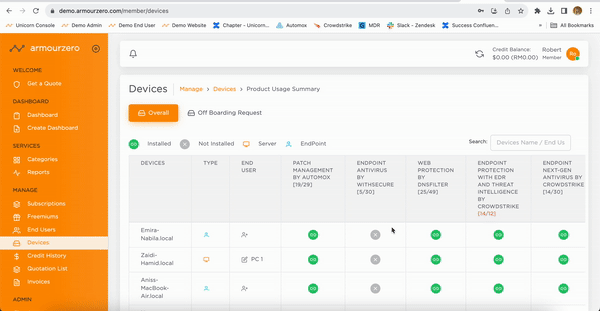 If the device owner's name or end-user is not listed in the 'Devices Belongs To' list, follow these steps:
There are two ways users can be added to your end-user directory;
Add them one by one.
Add by bulk import.
Add one by one (individually)
To add an end-user individually, in the ArmourZero console, hover over to the left menu > end users
Step 1 - Go to the left side menu and select "End Users".
Step 2 - Click "Add End User".
Step 3 - Enter the user's name and email.
Step 4 - Click "Add".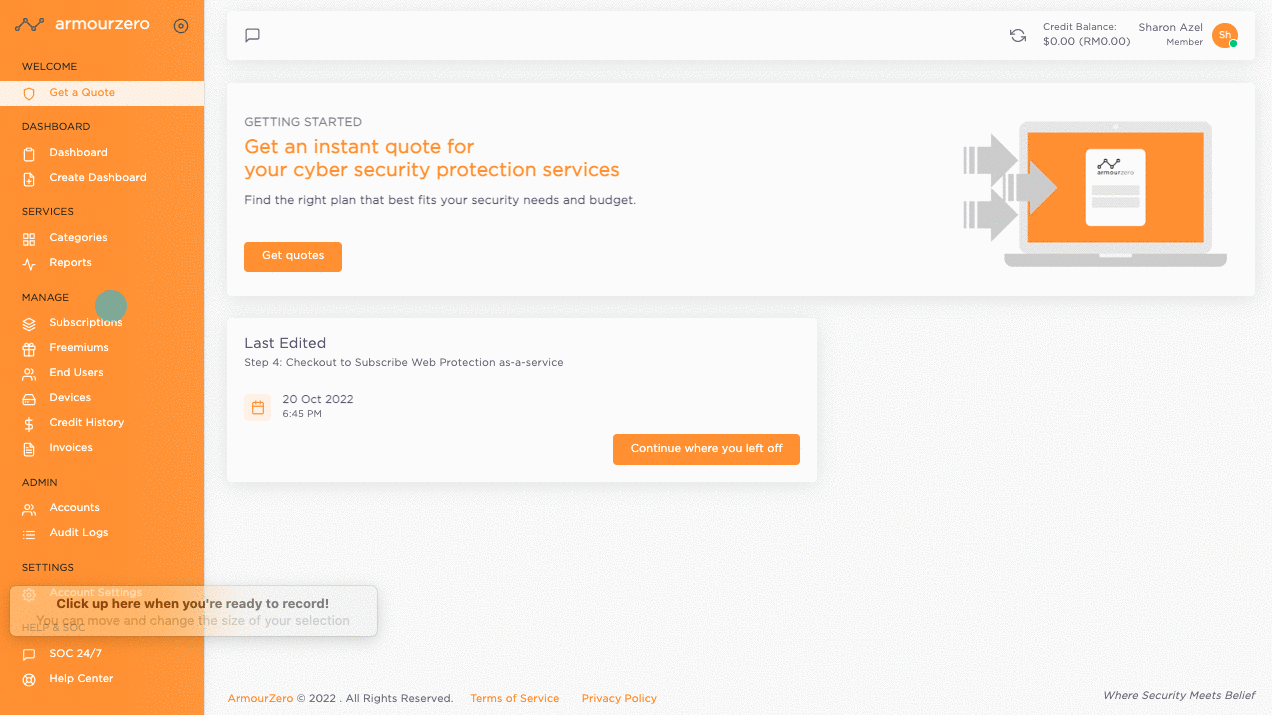 Add end-user by bulk import
Step 1 - Go to the left side menu and select "End Users".
Step 2 - Click "Import List".
Step 3 - Drag your file to the box or browse for your file.
Step 4- Click "Import".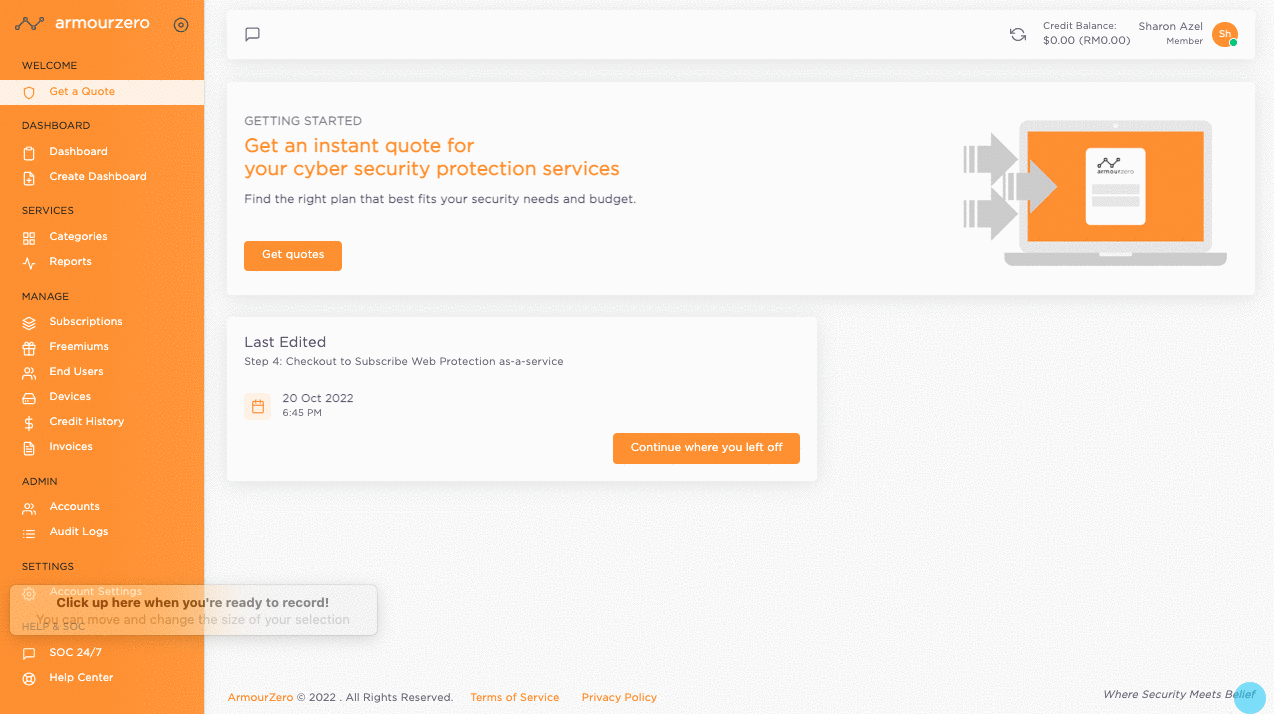 Notes
Should you want to see an example of an uploaded file, download the sample.
You can export the uploaded file.