SW means Software. This status represent your licence key activation status.
| | |
| --- | --- |
| SW Status | Description |
| Updating | Your licence key is pending processing |
| Ready | Your licence key is ready and the details is sent to your account |
How do I check my software/licence status?
Navigate : Subscription > SW Status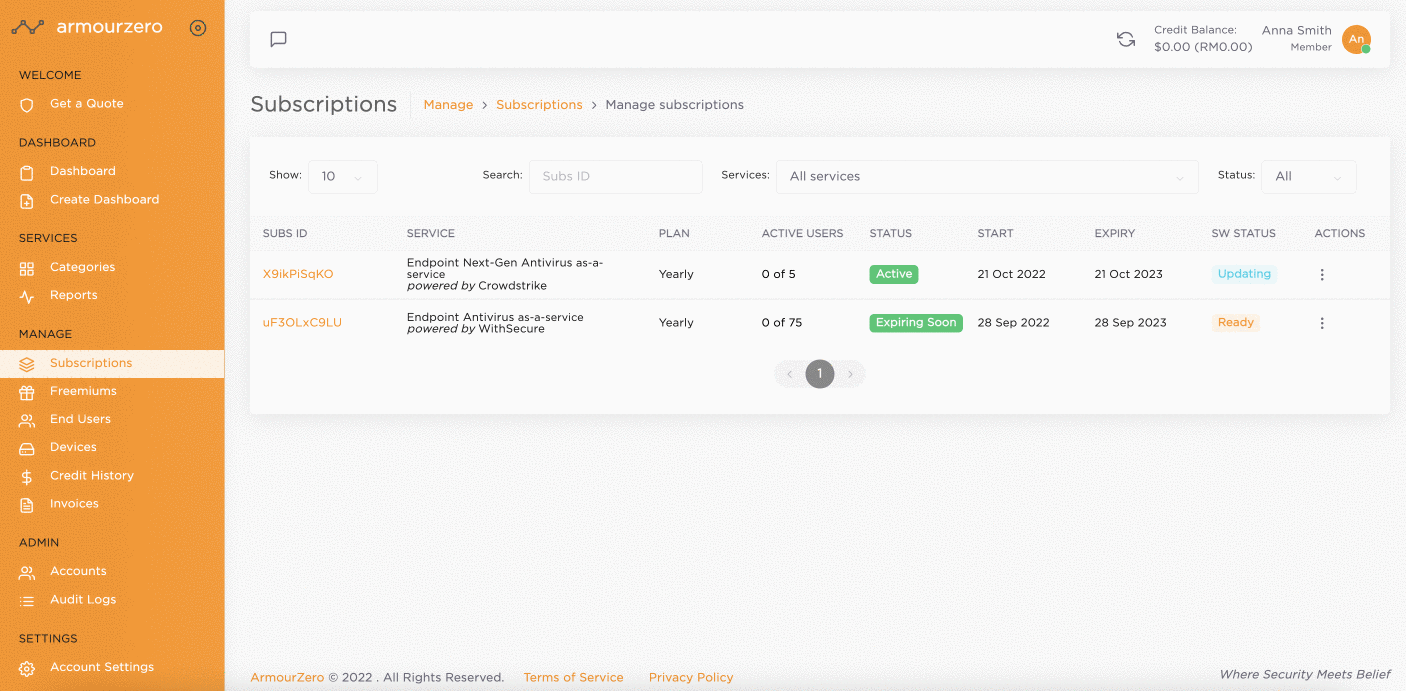 Once your payment is successfully processed and verified, the next crucial step is the activation of the software license.
The license activation process will be handled by your assigned Success Manager. They will take responsibility for updating your license key and providing it to your account. Once this is completed, your software status will change to "Active."
As a benefit, every paid protection service by ArmourZero comes with 15 days of complimentary onboarding. Your Success Manager will contact you within the next 48 working hours following the successful payment to initiate the onboarding process.
When your assigned Success Manager contacts you for the complimentary onboarding session, you can inquire about your software (SW) status. Your patience in waiting for our team to reach out to you is greatly appreciated.
While waiting for your Onboarding Manager to get in touch, we recommend you take the following step:
In most cases, the basic account setup outlined below has already been completed during the initial account creation. However, if you wish to review the setup process again, please refer to the following article: