Get a bird's eye view in a snap. This feature can be accessed on the left menu panel:-
(a) Dashboard
Step 1 - Dashboard > Create Dashboard
Step 2 - Filter any Dashboard, then create "Edit"
Next, add a specific report widget to your dashboard.
Notes
Please be advised that your dashboard is limited to your subscribed protection services. Therefore the view from your page might slightly be different from the following video illustration.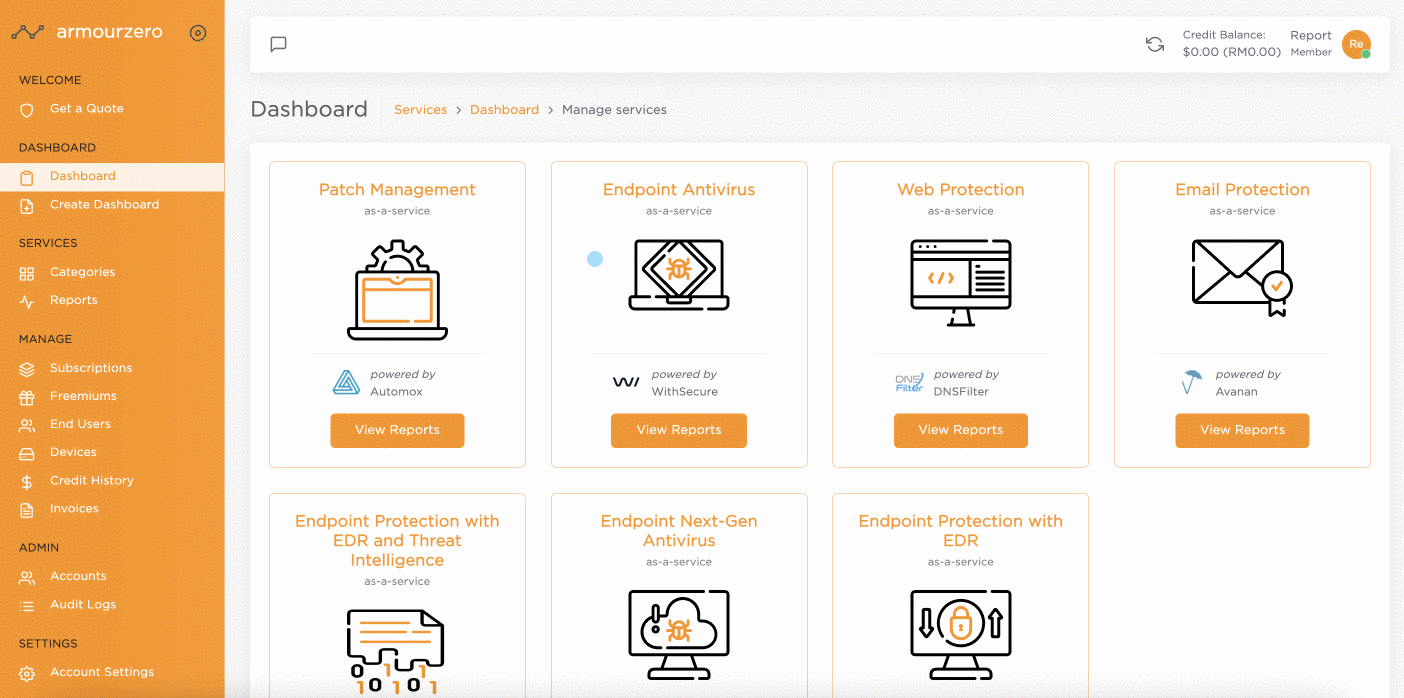 For more information on How to Create Dashboard, please refer here.
(b) Reports
Step 1 - Services > Reports.
Step 2 - Filter to your subscribed protection services.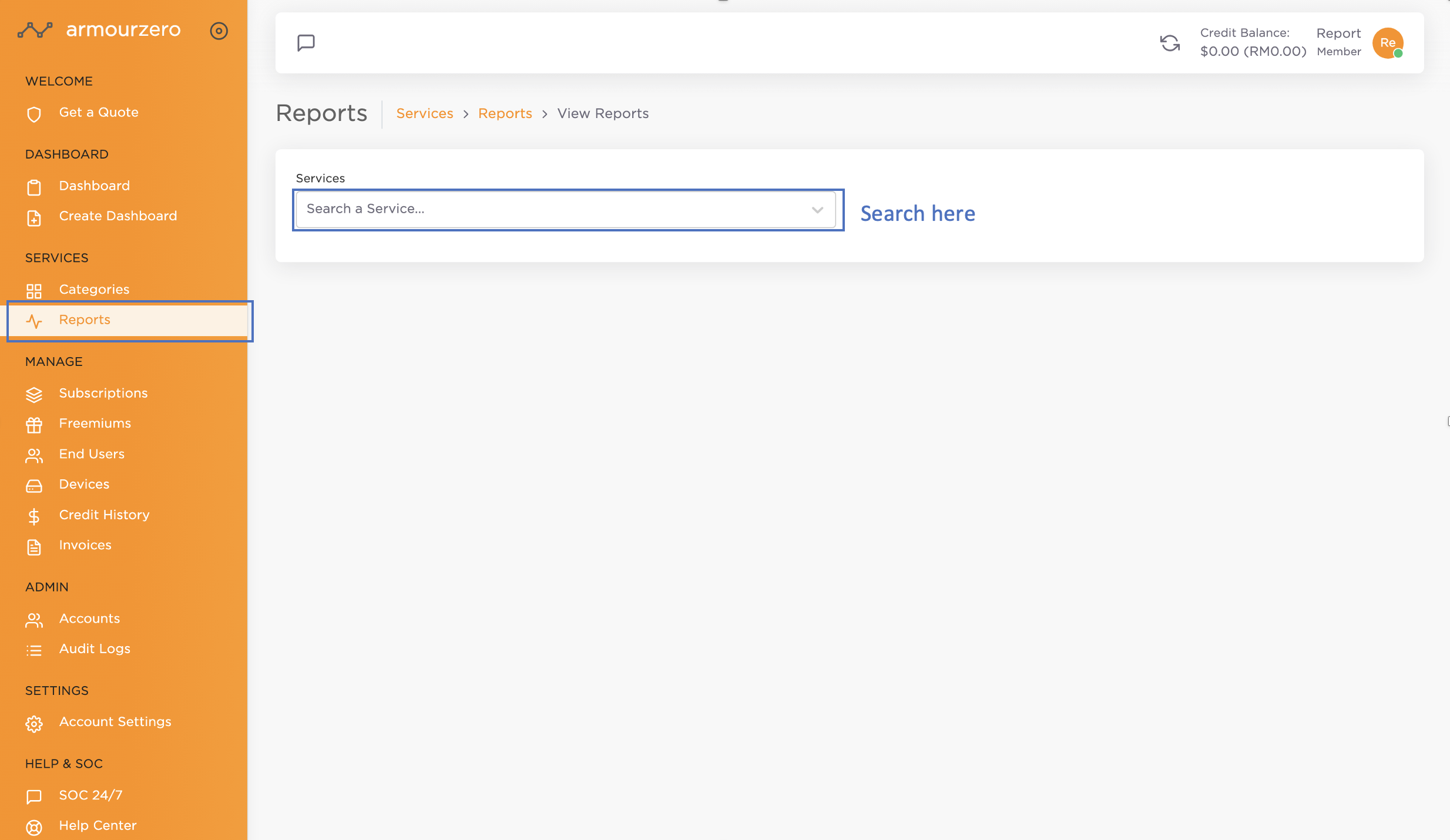 Once you click on Reports successfully, you will be taken to another page that will show an overview of your environment.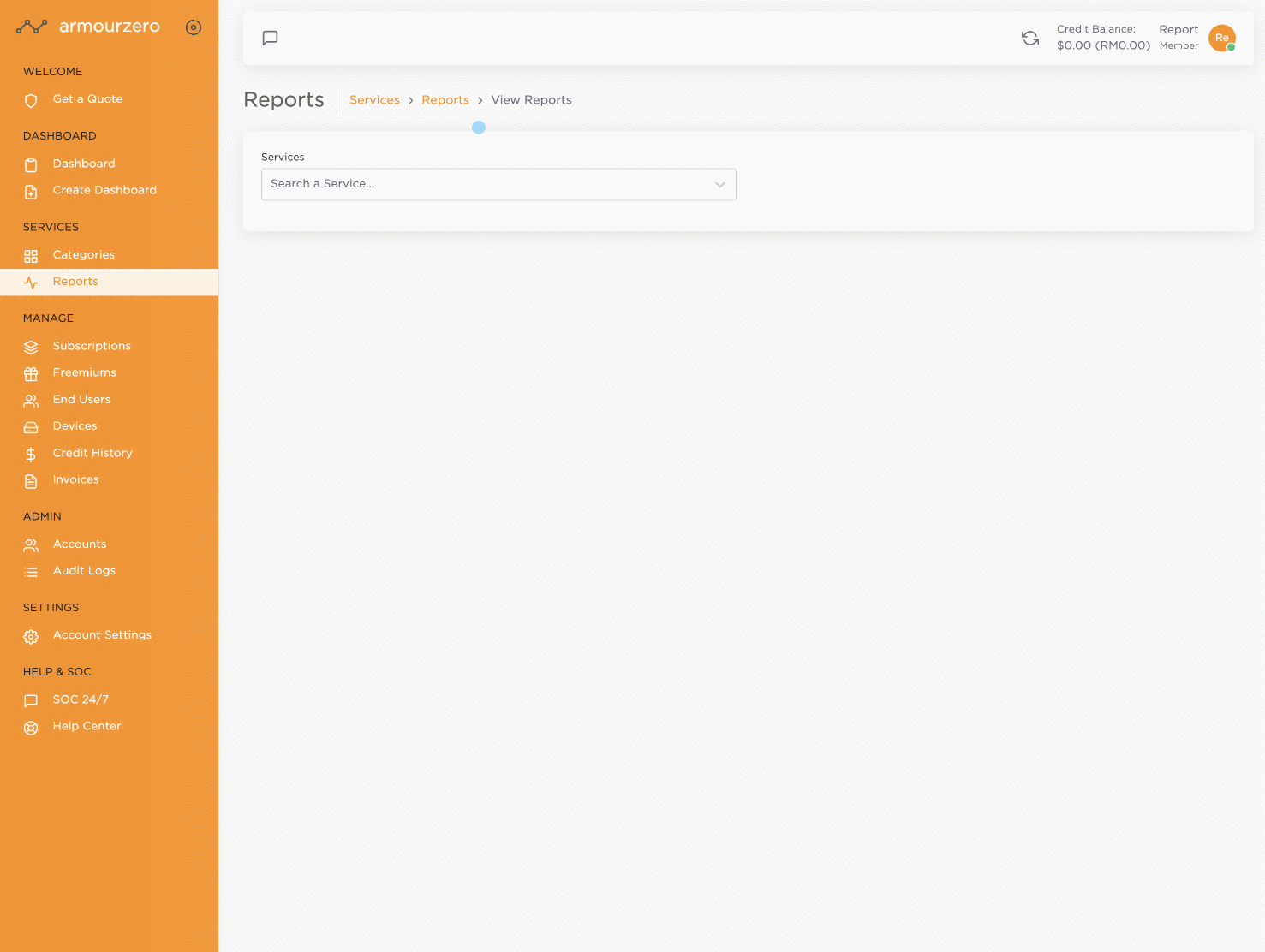 The next page displays the following features:-
Console Login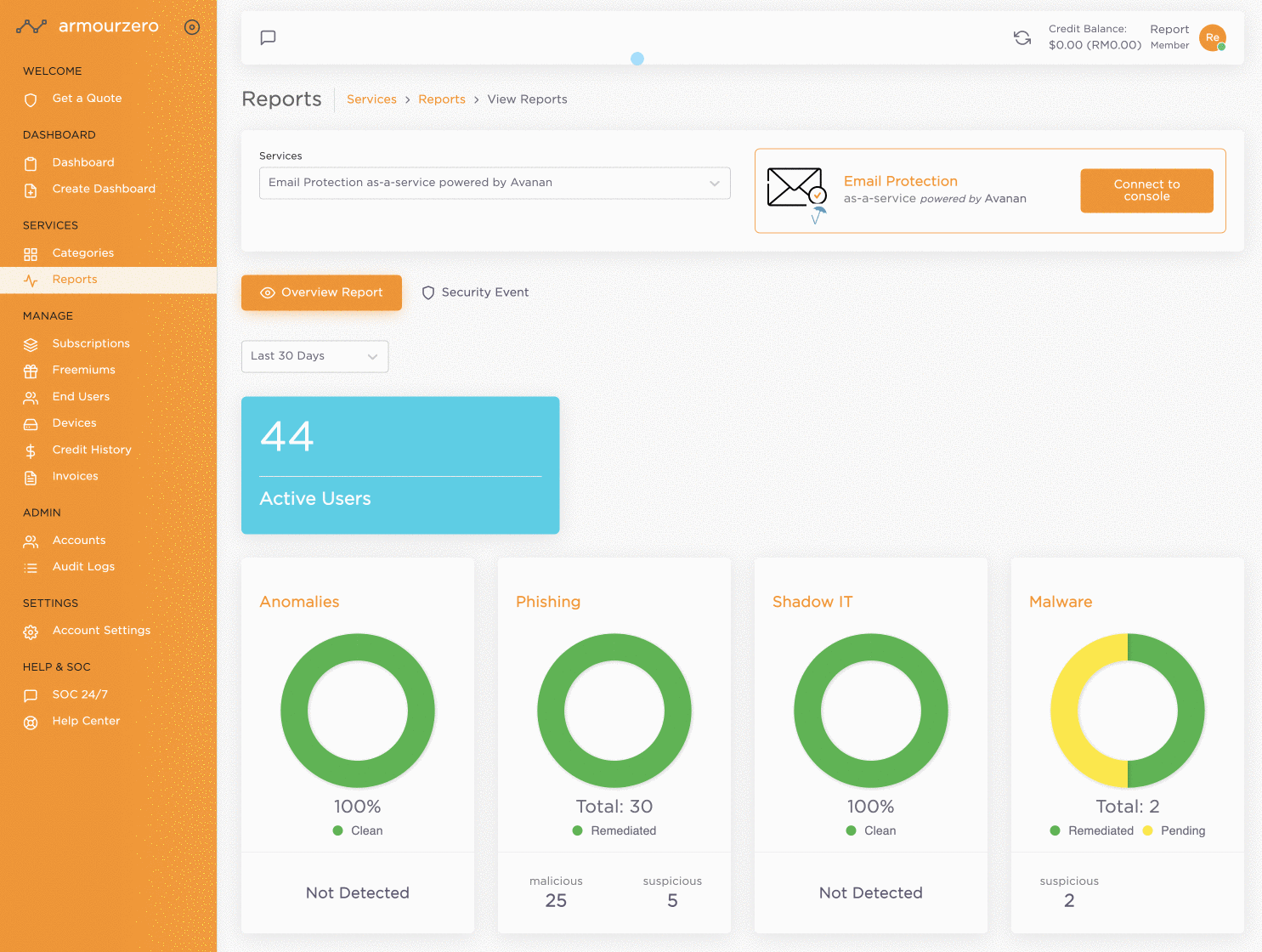 This is where you can access your console: https://portal.avanan.net/account/login/. The password for this console is usually given during your 1-1 complimentary onboarding session. Contact us via SOC Ticket if you are unsure about the login id and password for this website.
The Reports contain the following types of reports:-
Notice the different stats, events for all your security, and more. This is a great way to see everything in one single pane of glass.
Event logs are a great way to track what's going on. You'll see, in real-time, the emails and events scanned by Email protection powered by Avanan's layers.