Email protection powered by Avanan specializes in email security and protection. It's designed to enhance the security of various email platforms, such as Microsoft 365, Google Workspace (formerly G Suite), and others. Email protection powered by Avanan focuses on preventing advanced threats, malware, phishing attacks, and other email-related security risks from reaching users' inboxes.
This page showcases seven sections featuring various widgets:
Connect to Console
Connect to Console
While you have the option to request access to the Avanan console, our SOC team takes charge of the administration and monitoring of your Email Protection powered by Avanan, console as part of our service package.
It's important to note that all the information on this page is sourced directly from the Avanan console.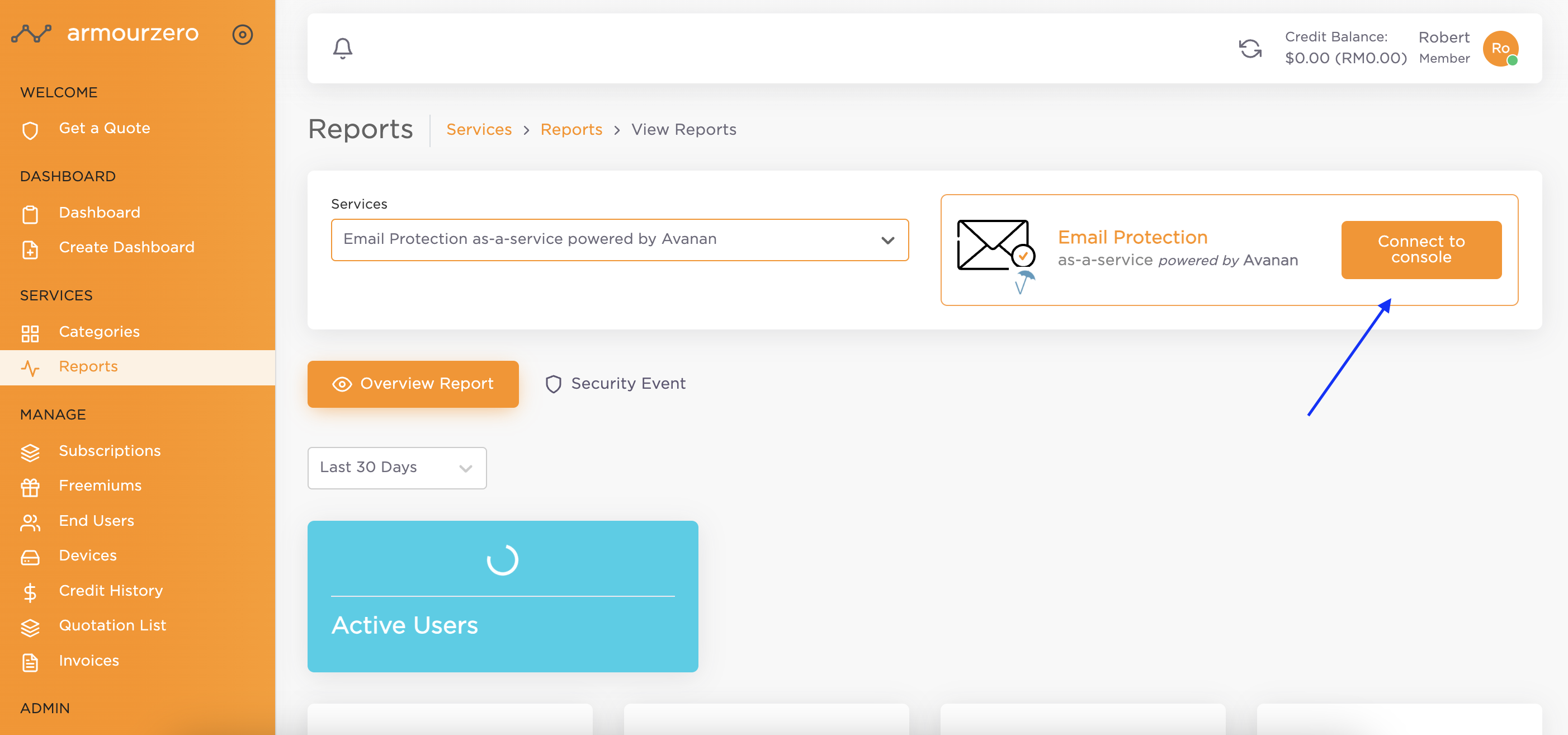 Overview Report
The overview report provides a consolidated view of various statistics, security events, and more, all within a single interface for easy comprehension.
Security Events
Monitoring event logs is an effective method to keep track of ongoing activities. In real-time, you can observe the emails and events that have been subjected to scanning through Email Protection, which is empowered by Avanan's multi-layered approach.