There are two pathways to reach this page:
From the Dashboard: Click on "View Reports."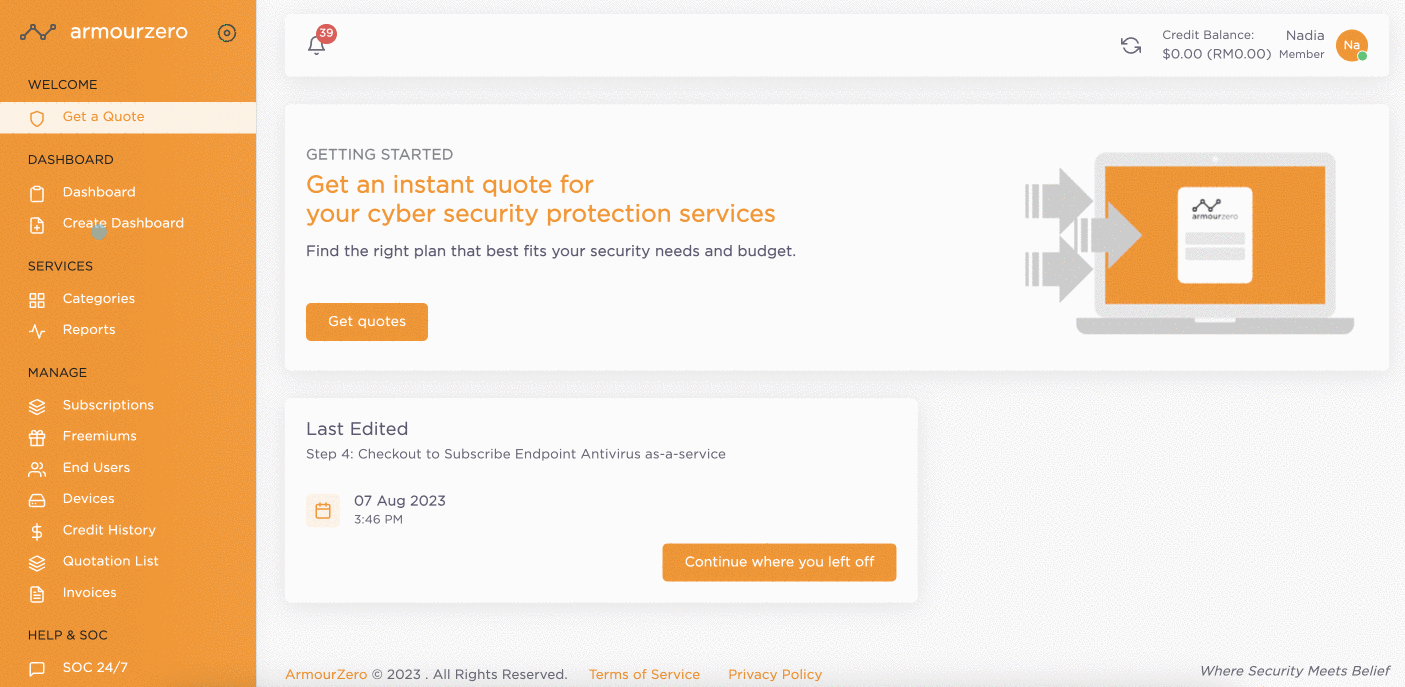 From the Left Menu > Select "Reports." Select a product to access more detailed information about each report widget.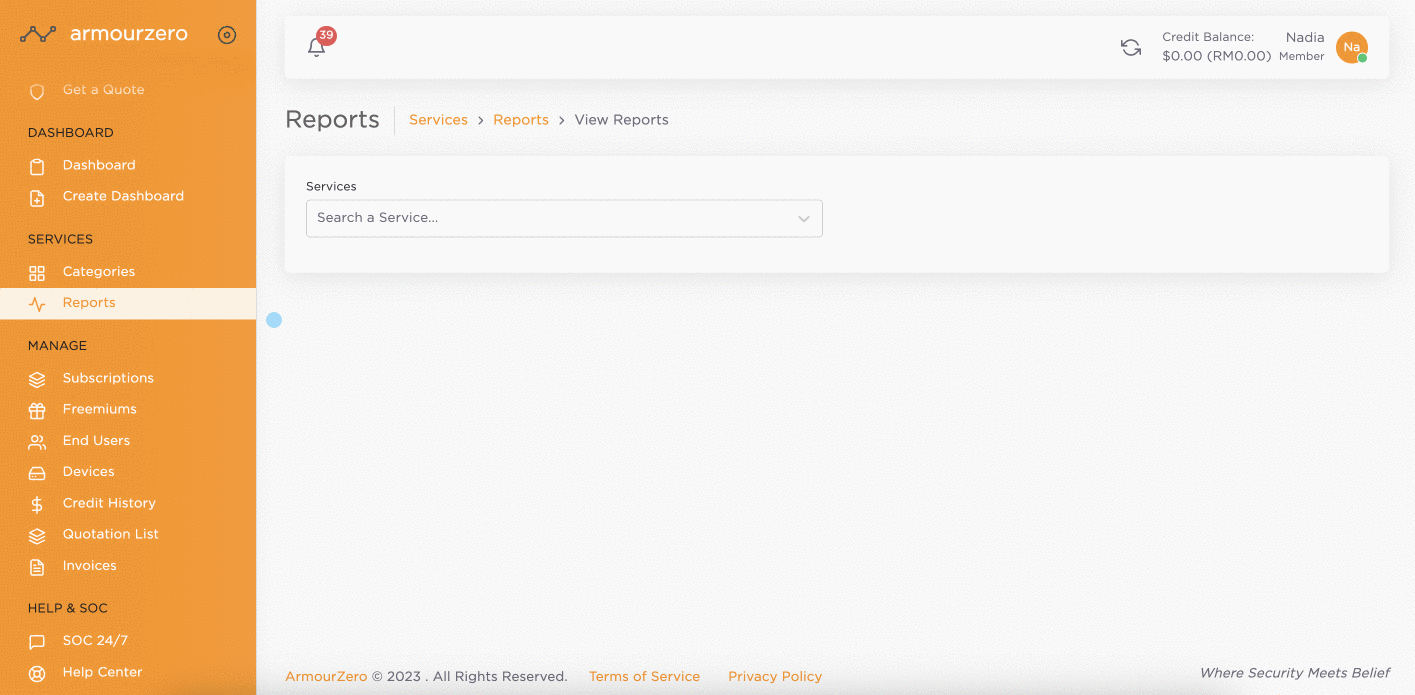 Notes
Please note that your services dropdown is tied to your subscribed protection services. As a result, your perspective on the page might slightly vary from the illustration provided in the video.
Explore the following article for a more understanding of the report's widget. This will help you providing a deeper understanding of the report's content ;