The page provides an immediate overview, eliminating the need to log into the security partner console. These reports assist your security team in prioritising the information you wish to see at a glance.
To access this feature, click on 'Dashboard' in the left menu panel. The following interface will appear if you have never created a dashboard before :-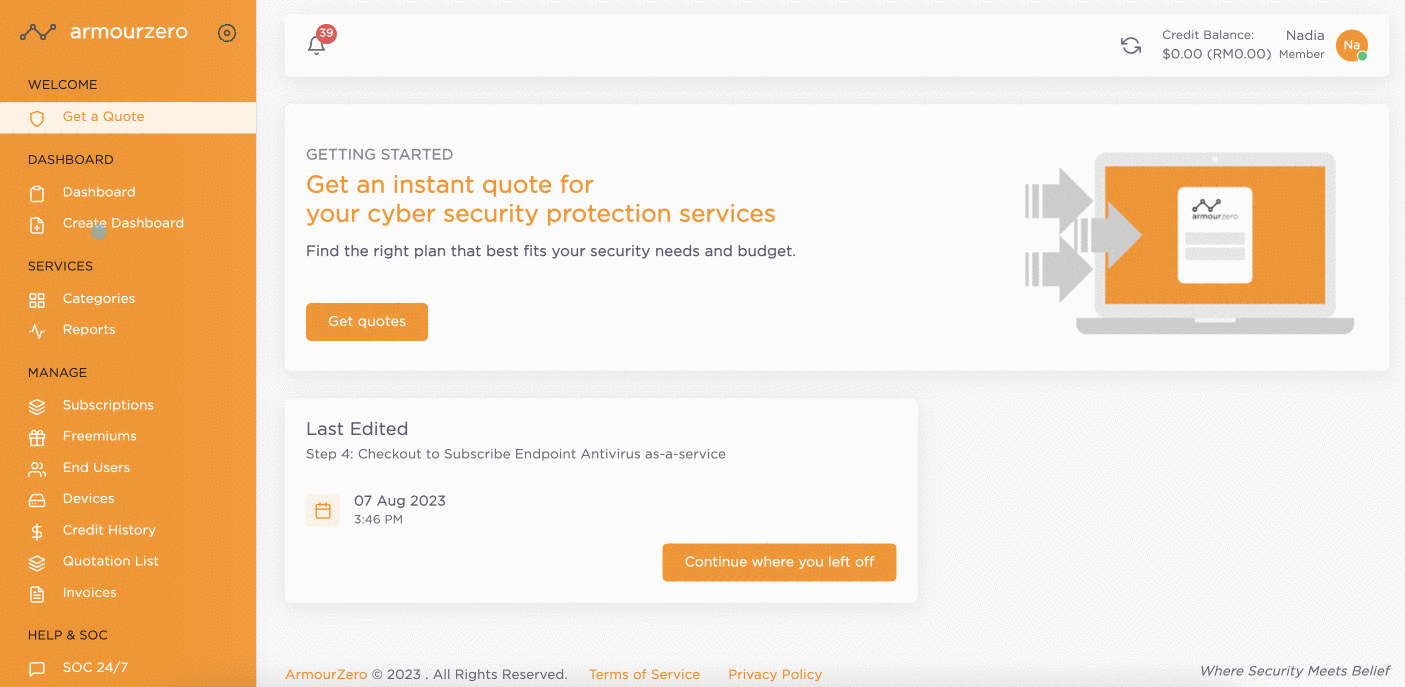 Click the "View Reports" to access a detailed reports. This link will bring you to in-depth charts enriched with additional information.
Be sure to read the following article for a deeper understanding of the report's content or widget :-
What's next?
We recommend you to create your own dashboard.
Custom dashboards are your shortcut to vital information, making data retrieval and interpretation a breeze. They save you precious time and effort by offering quick access to essential insights.
Staying organized is effortless too. With the ability to rename dashboards, differentiation becomes a snap. Each dashboard can carry a name that speaks to its purpose, making navigation through your data seamless.
But that's not all. Elevate your dashboards to the next level by setting one as your default. Imagine logging in and finding your most important dashboard ready and waiting. This simple tweak streamlines your workflow, putting the heart of your data just a click away.