We aim to help you and your security team proactively perform threat hunting quickly and easily. The dashboard provides an a-glance view at a high-level understanding of what's going on without having you log into the partner website or partner app. We customized these reports for you with the hope they could help you and your security team focus on the most important criteria in your hunt for threats.
To access this feature, click on "Dashboard" on the left menu panel.
Notes
Please be advised that your dashboard contains only subscribed protection services. Therefore the view from your page might slightly be different from the following video illustration.
Step 1 - Services > Dashboard.
Step 2 - Select your subscribed protection services.
Step 3 - Click "View Reports".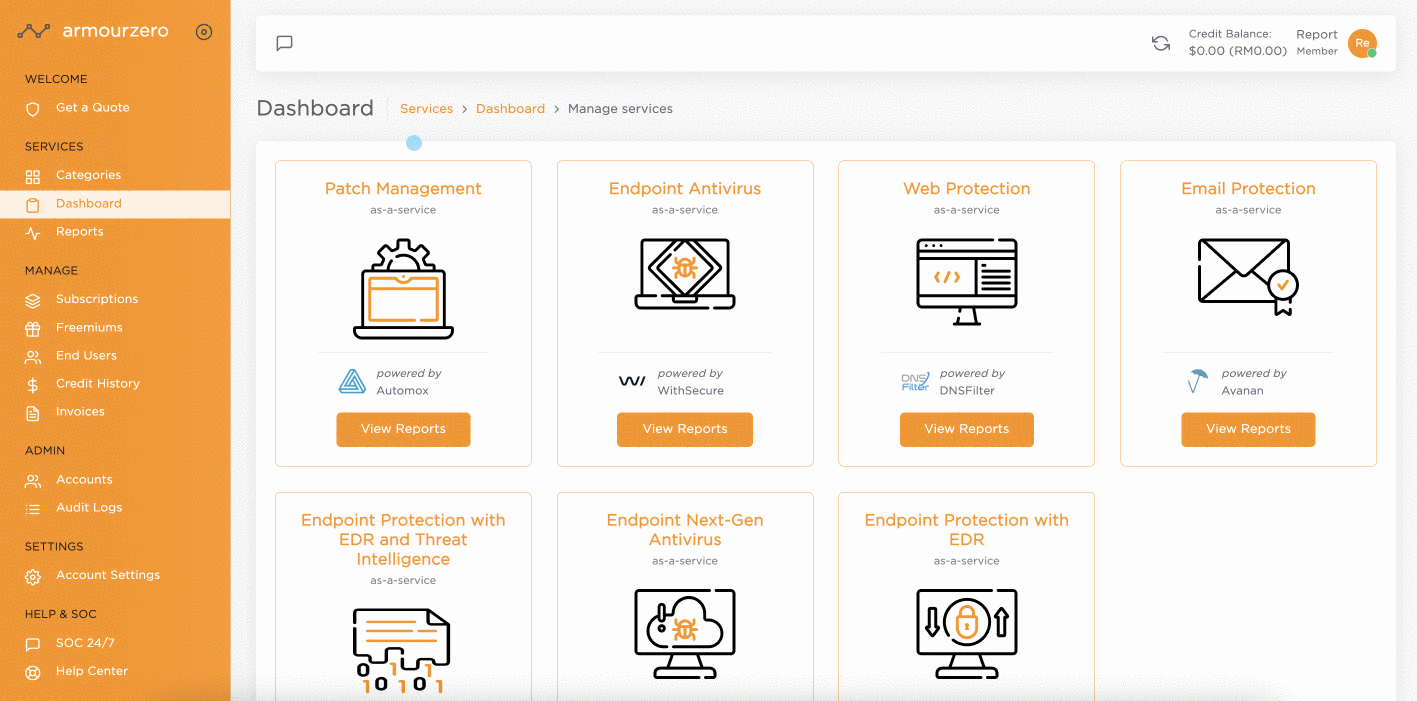 Once you click on Reports, you now can select your subscribed protection service where you will be brought to more details charts.