DNS filtering involves using the Domain Name System to prevent access to malicious websites and eliminate harmful or inappropriate content.
The Threats report is same to the Top Requests report, but it's categorized by threat domains. This valuable list showcases threats that DNSFilter has effectively blocked you from accessing.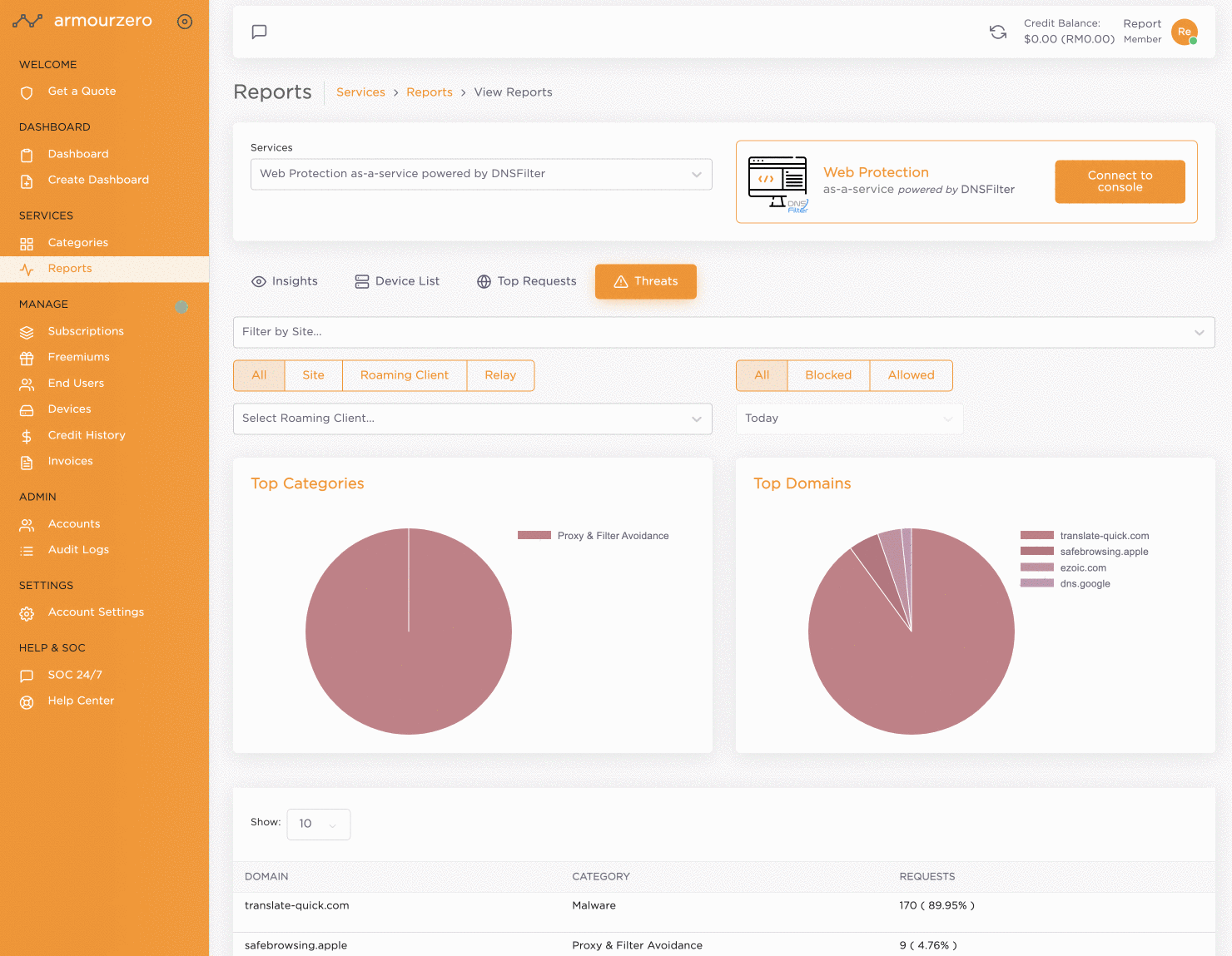 If you have any questions regarding any of these threats, submit new SOC ticket.