DNS filtering entails utilizing the Domain Name System to obstruct malicious websites and sift through harmful or inappropriate content.
The Top Requests report presents the domains most frequently requested across your account or can be filtered by the site. You can customize the timeline and apply filters for requests that were either blocked or allowed.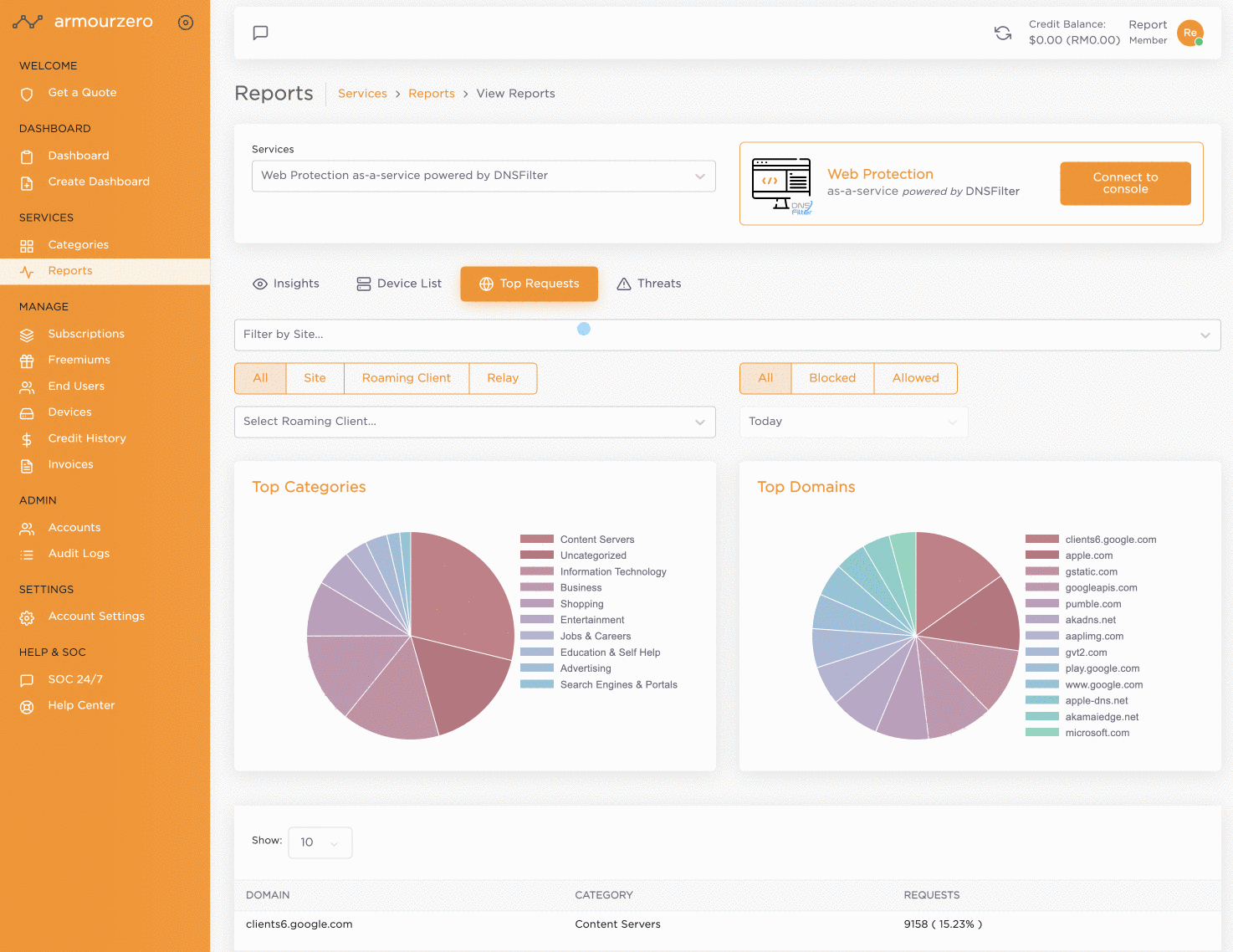 If you have any questions regarding any of these technical terms, submit new SOC ticket.