Notes
At this point, your end-users should have already installed the sensor/agent/installer to their computer/laptop/server and it is successfully running. If they haven't, this article might have the information on step by step guide on how to self-install the sensor/agent/installer package to their computer/pc/laptop.

Web protection powered by DNSFilter will automatically facilitate remediation and response to any detection of threats to your environment.
DNS filtering is the process of using the Domain Name System to block malicious websites and filter out harmful or inappropriate content.
This Top Requests report shows the most frequently requested domains across your account or filtered by the site.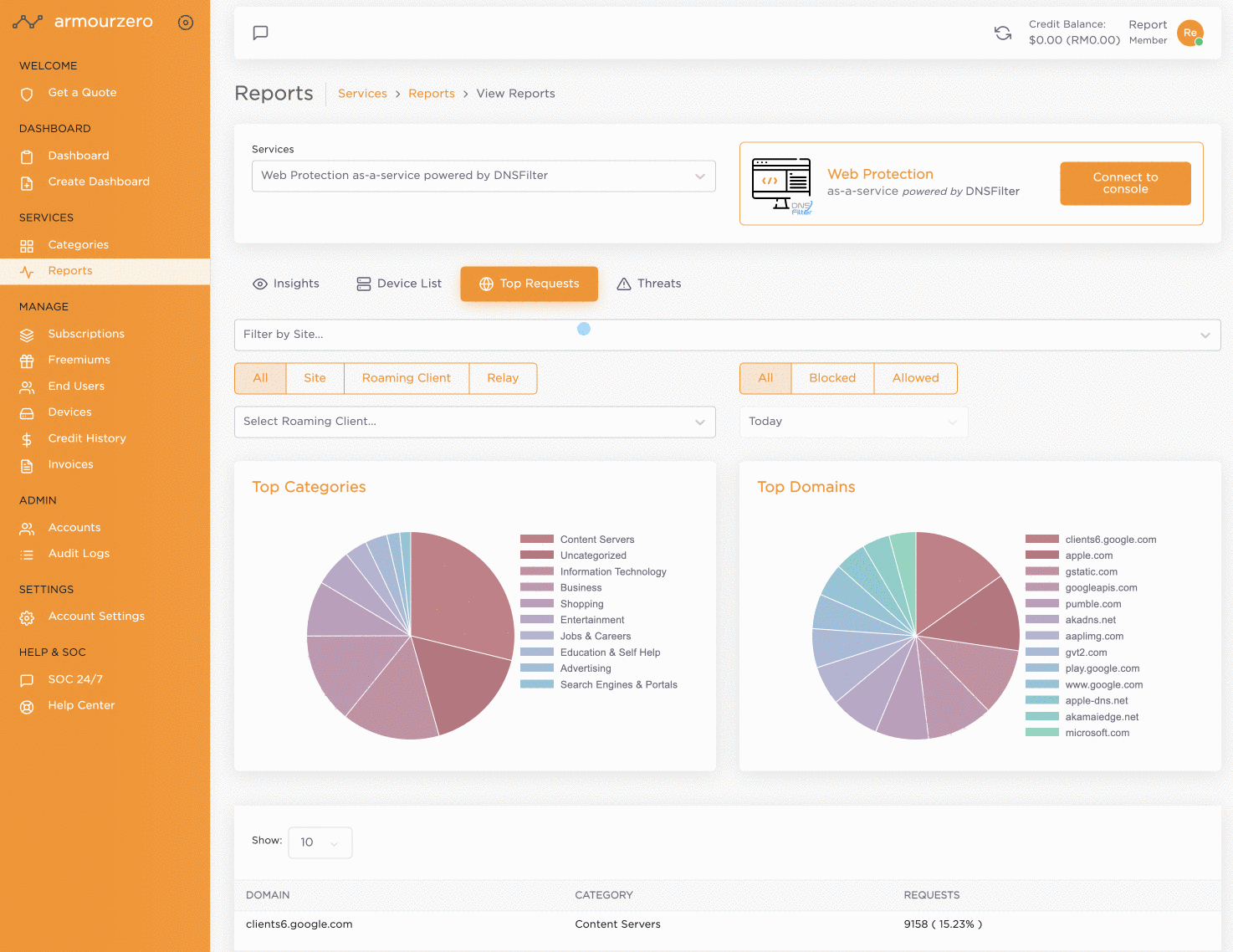 You can adjust the timeline as well as filter by requests that were blocked or allowed.