DNS filtering involves leveraging the Domain Name System to thwart malicious websites and sift out harmful or inappropriate content.
The devices list displays connected computers, laptops, and servers linked to your Web protection powered by DNSFilter sensor, agent, or installer. This list is categorized as:
All
Enabled
Disabled
Uninstalled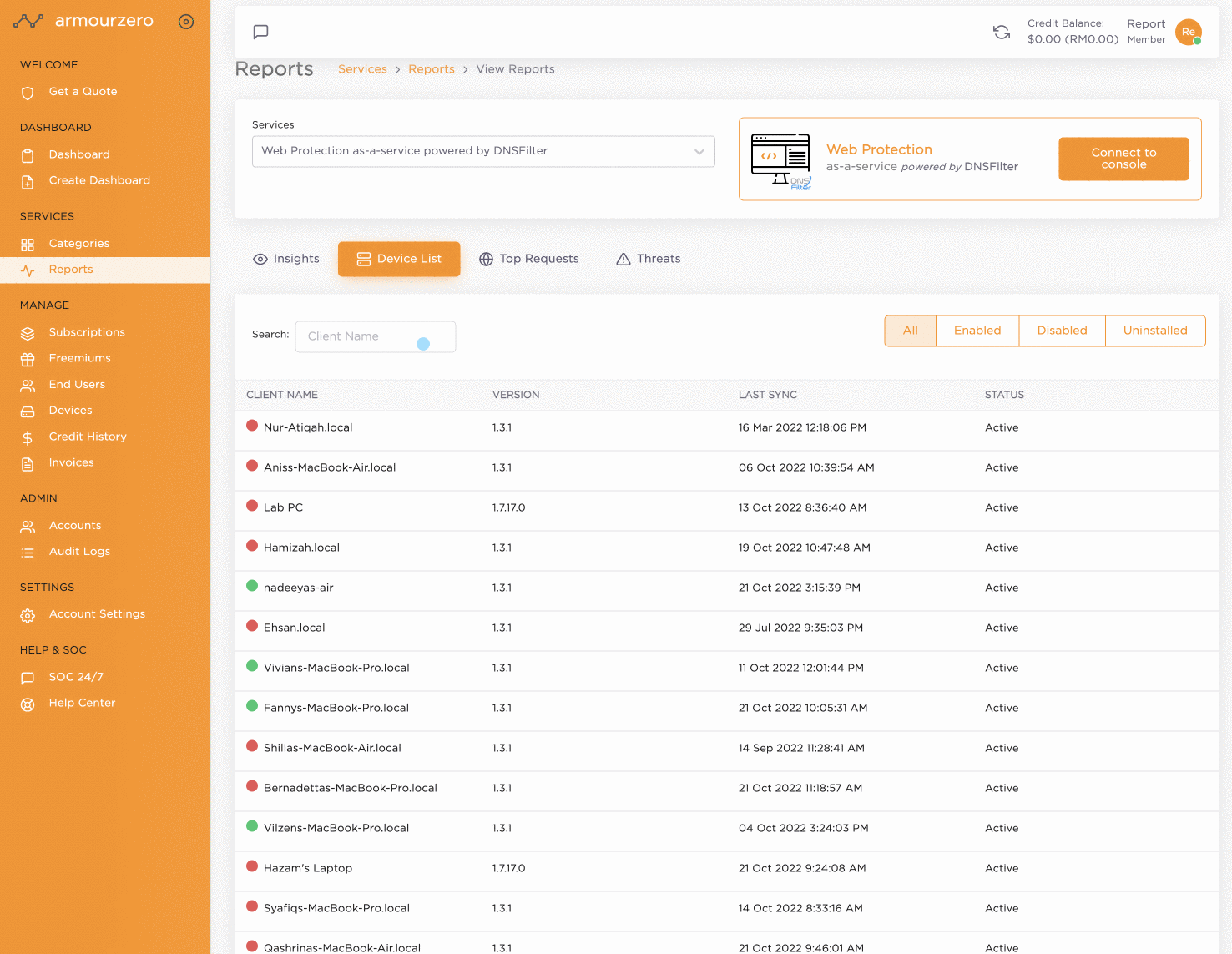 If you have any questions regarding any of these devices, submit new SOC ticket.