Notes
At this point, your end-users should have already installed the sensor/agent/installer to their computer/laptop/server and it is successfully running. If they haven't, this article might have the information on step by step guide on how to self-install the sensor/agent/installer package to their computer/pc/laptop.

Patch Management powered by Automox will automatically facilitate remediation and response to any detection of threats to your environment.
Patch Management powered by Automox fully automates patch management across Windows, macOS, Linux, and Windows Servers. Automox works across both computers and servers and is designed for remote workforces.
From the Device Details view, you can see detailed device information, restart, rescan and run policies on a device. You can filter the page further to:-
Connection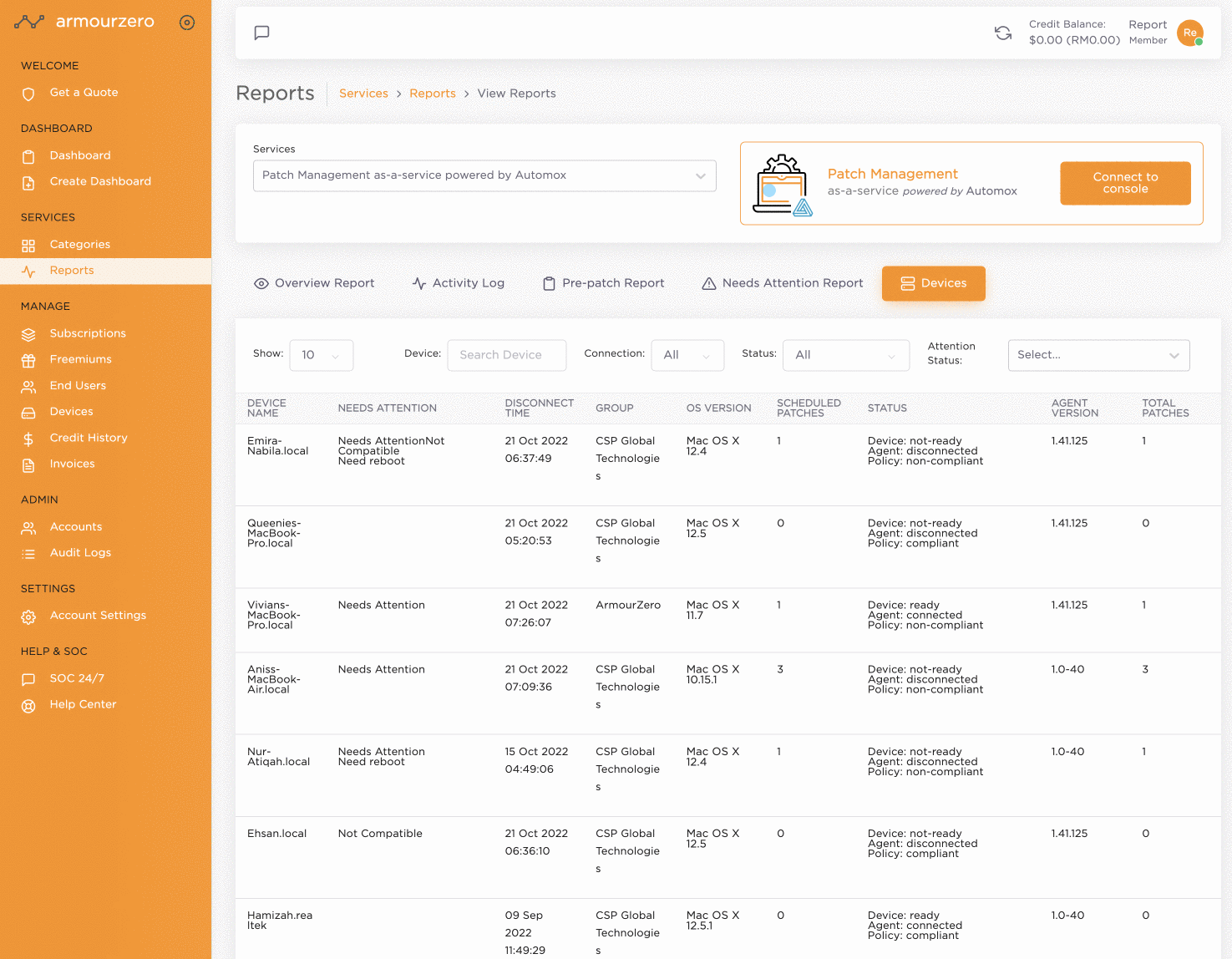 Connected
Devices that are online and connected. You can view the current status and take action on these devices.
Disconnected
Devices that are not connected. It is not possible to take any patching actions until these devices are connected again.
Attention Status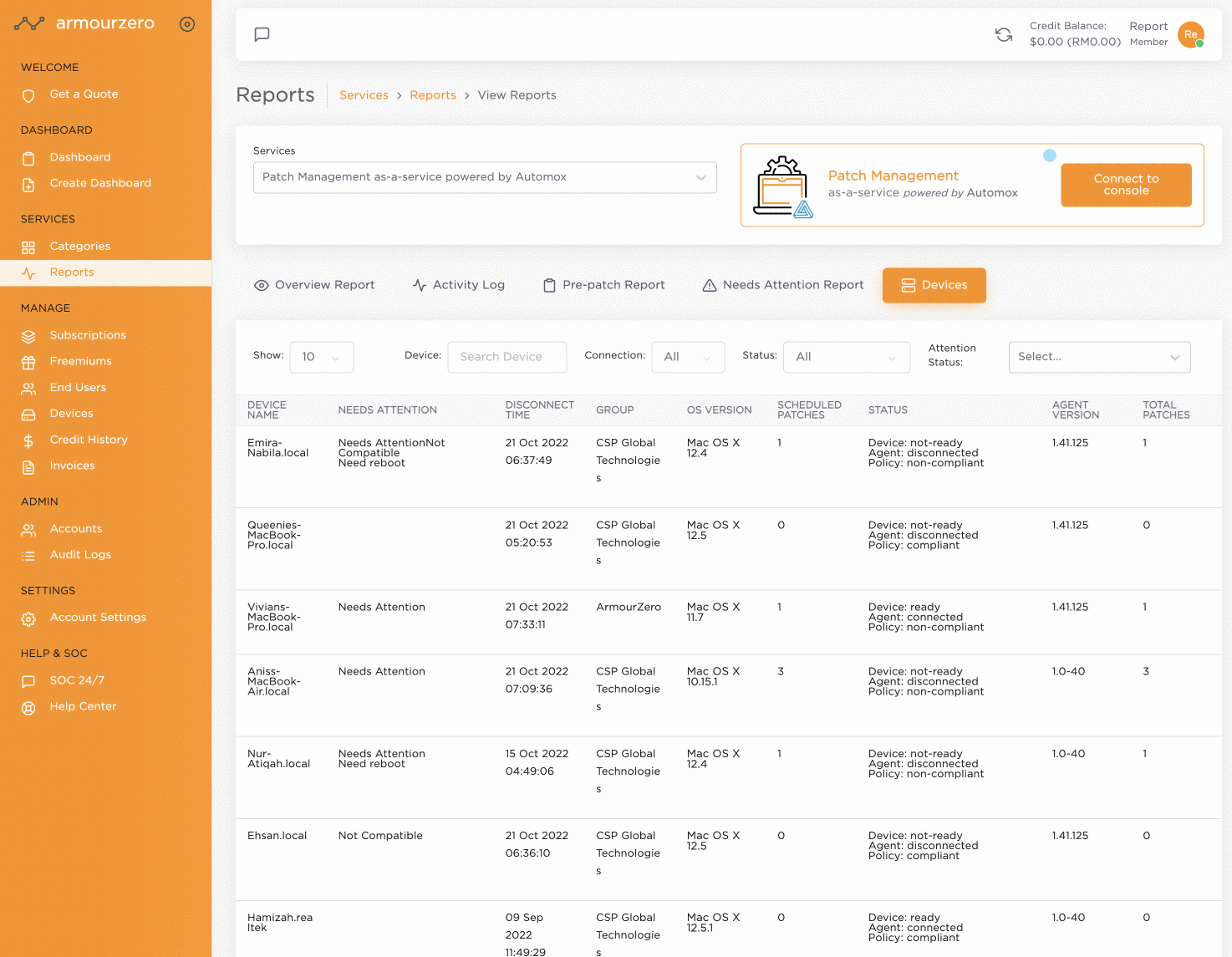 Need attention
If devices have failed to patch for any reason, those devices are identified in the Needs Attention category. These devices might require a reboot to complete the patching process, or perhaps there are other issues that require troubleshooting. If you have any further questions, contact our Security Operation Center via in-app SOC Ticket.
Excluded From Reports
The Excluded From Reports category allows you to identify and monitor these types of "special" devices. In this list, you can see how many devices have been marked as special devices for any of the following reasons:
The device is used for testing or development.
It is a legacy device.
The device will not do well in the normal patch process.
Not compatible
These devices do not pass the compatibility check.
Recently Added (Last 5 Days)
A list of all devices that were added within the last five days.
If you have any further questions, contact our Security Operation Center via in app SOC Ticket