Automox's Patch Management solution offers complete automation for patch management across Windows, macOS, Linux, and Windows Servers. It is compatible with both computers and servers and is specifically designed for remote workforces.
Within the Device Details view, you can access comprehensive device information, perform restarts, initiate rescans, and execute policies on a device. Additionally, you can further refine the page by applying the following filters:
Connection:
Connected

: Displays devices that are online and actively connected. You can view their current status and take necessary actions.

Disconnected

: Lists devices that are not currently connected. Patching actions cannot be performed on these devices until they are reconnected.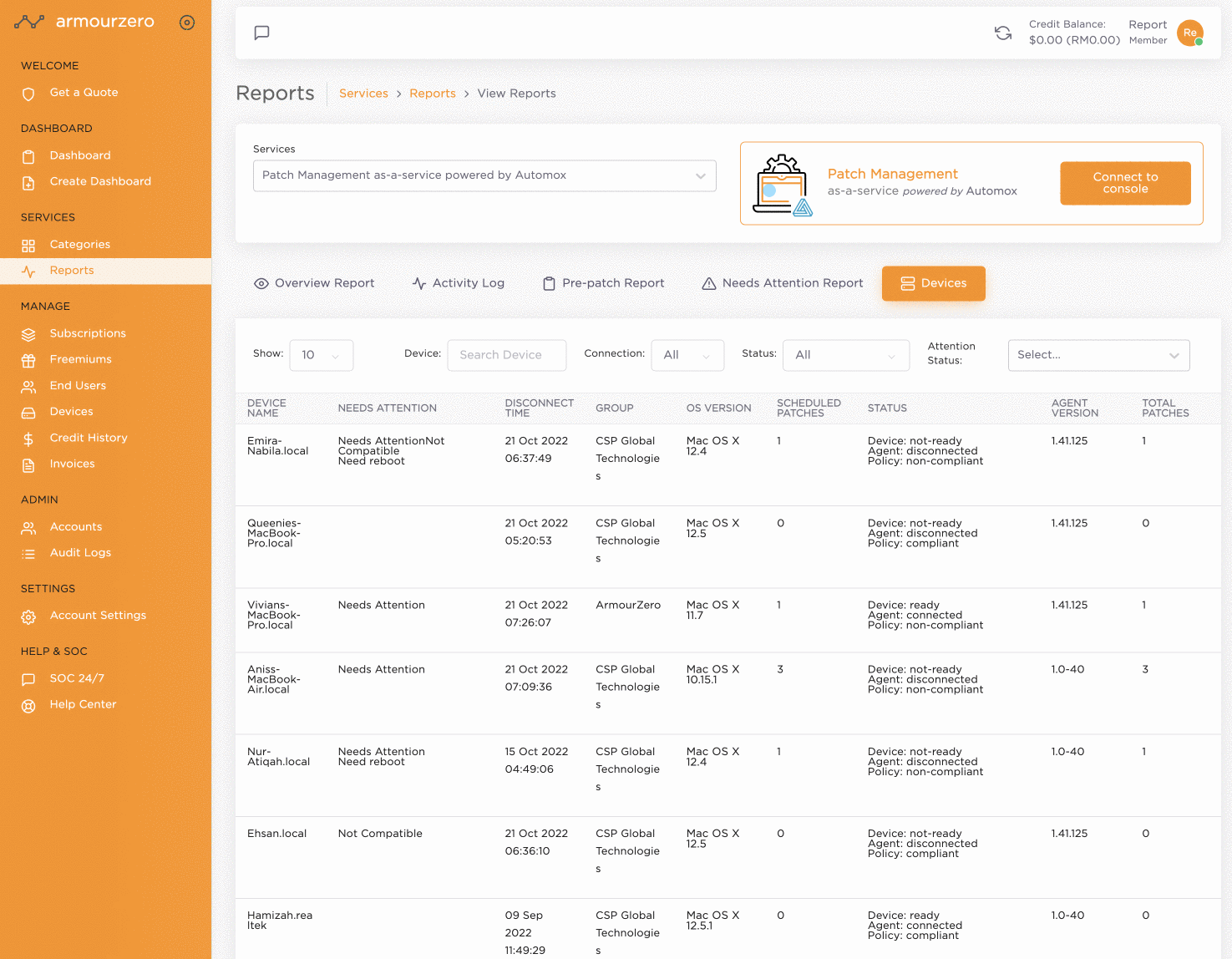 Attention Status
Needs Attention: If devices fail to patch for any reason, they fall under the "Needs Attention" category. These devices might require a reboot to finalize the patching process, or there could be other issues that need troubleshooting. If you have further questions, feel free to reach out to our Security Operation Center through the in-app SOC Ticket system.
Excluded From Reports: This category helps you identify and monitor special types of devices. Here, you can view the number of devices marked as special due to reasons such as being used for testing or development, being legacy devices, or not fitting well into the regular patching process.
Not Compatible: These devices do not meet the compatibility criteria.
Recently Added (Last 5 Days): Lists all devices added within the past five days.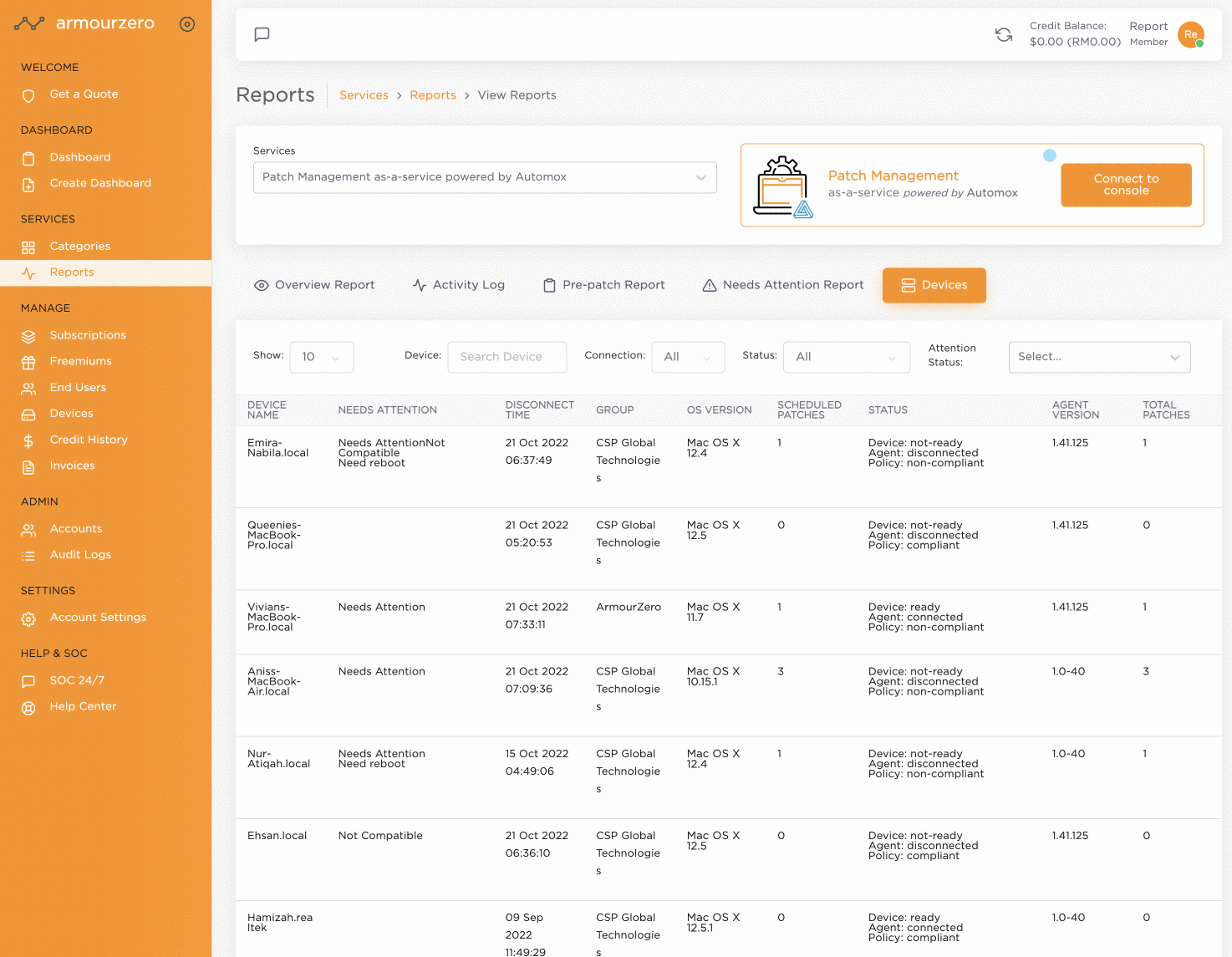 If you have any questions regarding any of these technical terms, submit new SOC ticket.