Patch Management powered by Automox fully automates patch management across Windows, macOS, Linux, and Windows Servers. Automox works across both computers and servers and is designed for remote workforces.
If devices have failed to patch for any reason, those devices are identified in the Needs Attention category. These devices might require a reboot to complete the patching process, or perhaps there are other issues that require troubleshooting.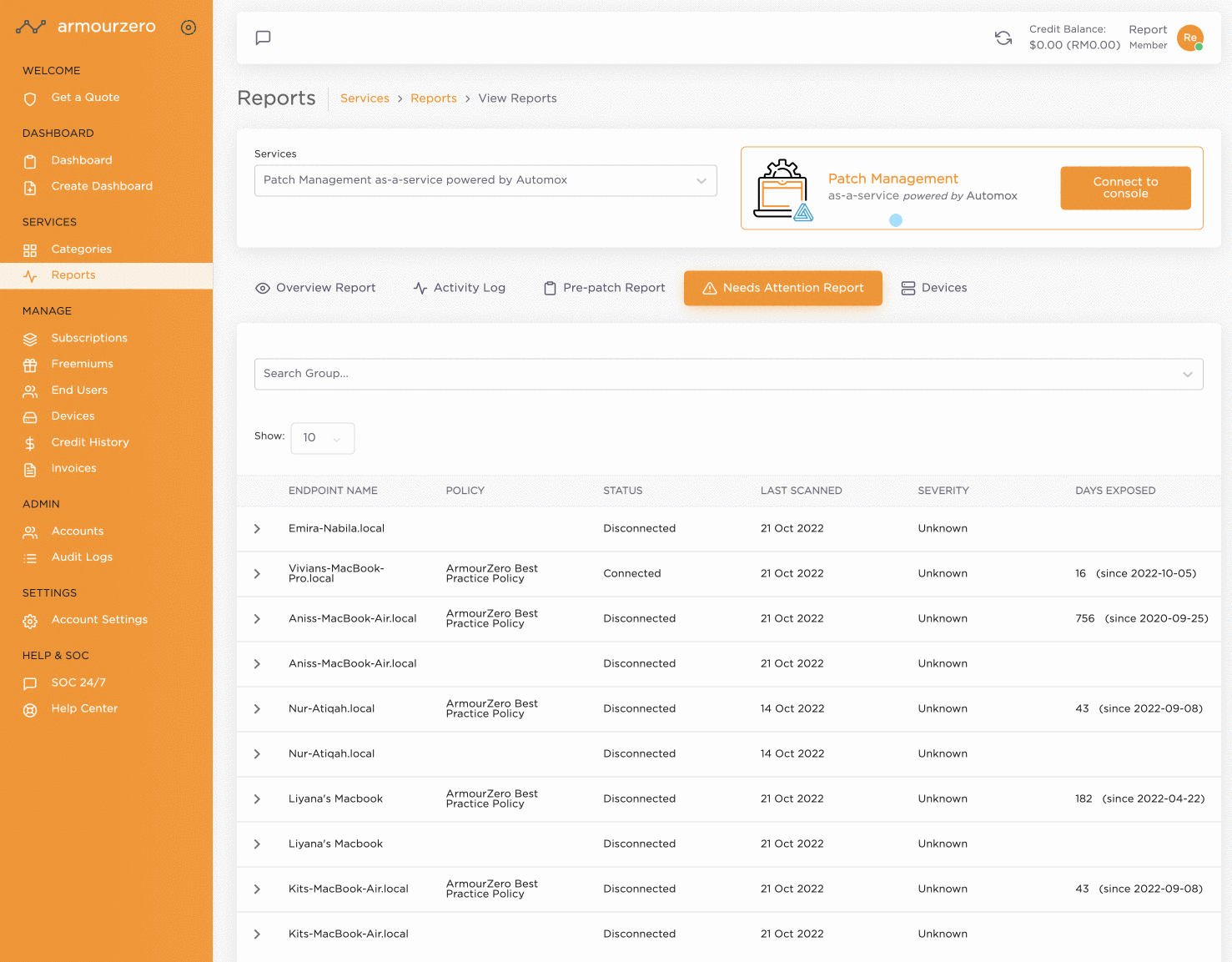 If you have any questions regarding any of these technical terms, submit new SOC ticket.