Notes
At this point, your end-users should have already installed the sensor/agent/installer to their computer/laptop/server and it is successfully running. If they haven't, this article might have the information on step by step guide on how to self-install the sensor/agent/installer package to their computer/pc/laptop.

Patch Management powered by Automox will automatically facilitate remediation and response to any detection of threats to your environment.
Patch Management powered by Automox fully automates patch management across Windows, macOS, Linux, and Windows Servers. Automox works across both computers and servers and is designed for remote workforces.
If devices have failed to patch for any reason, those devices are identified in the Needs Attention category. These devices might require a reboot to complete the patching process, or perhaps there are other issues that require troubleshooting.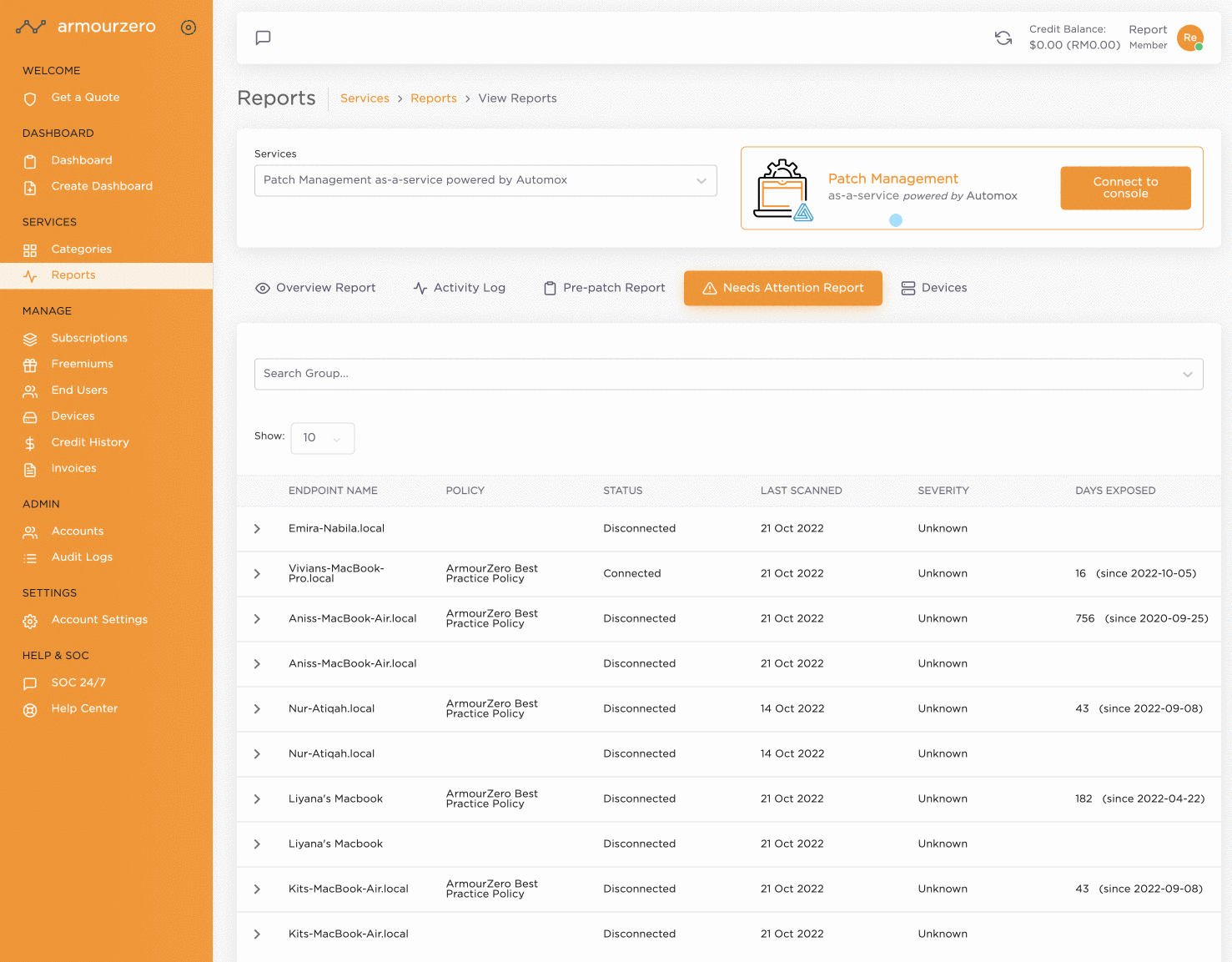 If you have any further questions, contact our Security Operation Center via in-app SOC Ticket.