Automox's Patch Management solution offers complete automation for patch management across Windows, macOS, Linux, and Windows Servers. It is compatible with both computers and servers and is specifically designed to cater to remote workforces.
The pre-patch report presents a comprehensive list of pending patches for each endpoint, providing details on severity and exposure. This report allows you to effectively evaluate the internal impact of pending patches.
When devices encounter patching failures for any reason, they are categorized under the "Needs Attention" section. Such devices might necessitate a reboot to finalize the patching procedure, or there could be other issues that demand troubleshooting.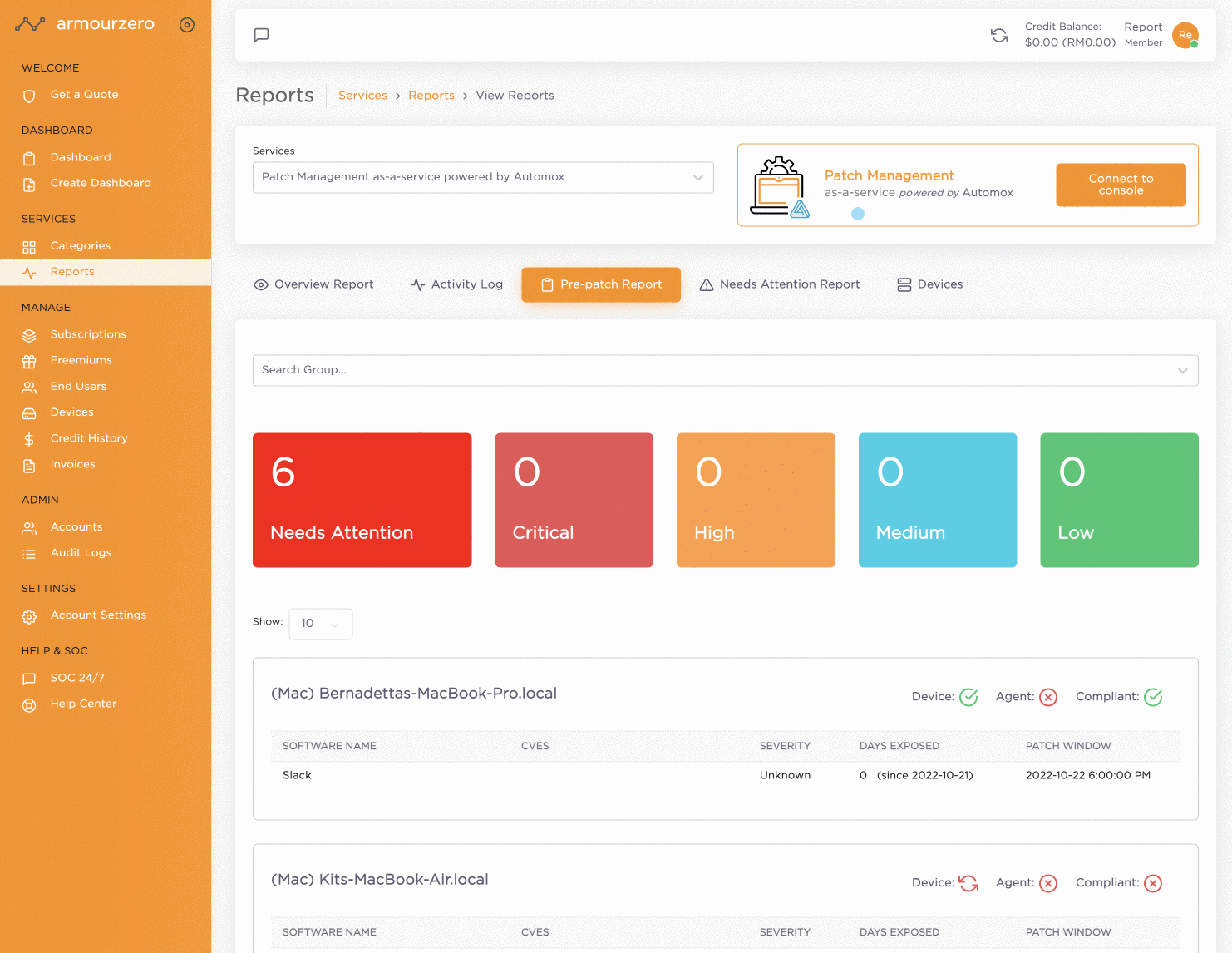 If you have any questions regarding any of these technical terms, submit new SOC ticket.