Automox's Patch Management solution offers comprehensive automation for patch management across various platforms, including Windows, macOS, Linux, and Windows Servers. It effectively covers both computers and servers and is tailored for remote workforces.
The activity log offers comprehensive logging and reporting of system events, encompassing policy actions and patch-related activities.
From this page, you can perform additional filtering based on:
Policies
Devices
Date Range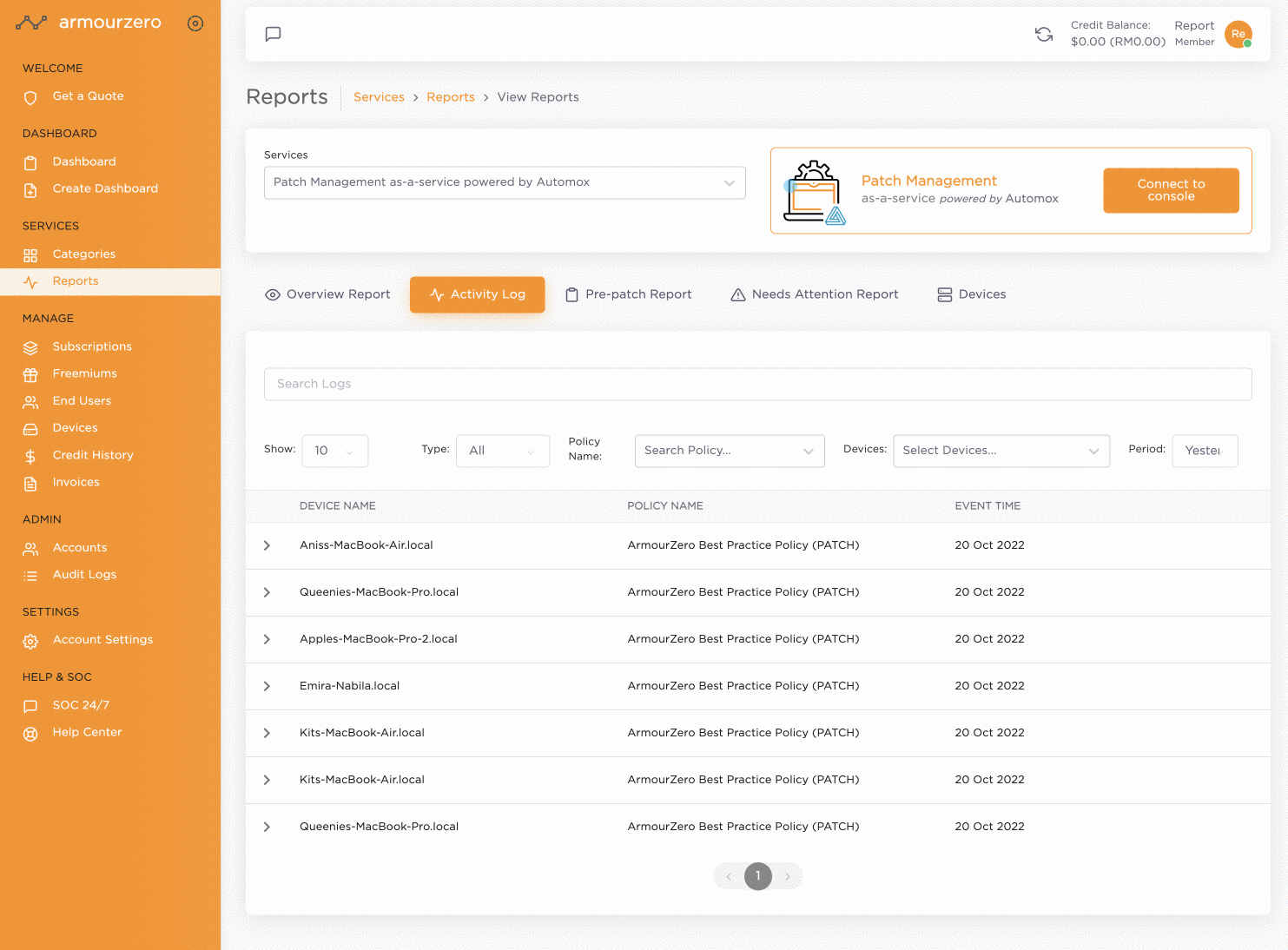 If you have any questions regarding any of these technical terms, submit new SOC ticket.