Notes
At this point, your end-users should have already installed the sensor/agent/installer to their computer/laptop/server and it is successfully running. If they haven't, this article might have the information on step by step guide on how to self-install the sensor/agent/installer package to their computer/pc/laptop.

Patch Management powered by Automox will automatically facilitate remediation and response to any detection of threats to your environment.
Patch Management powered by Automox fully automates patch management across Windows, macOS, Linux, and Windows Servers. Automox works across both computers and servers and is designed for remote workforces.
The overview report provides a device overview, a history of patches applied, and outstanding patches with their aging. This report is designed to be shared with executives and provides a current snapshot of your overall system's vulnerability.
Tap Download image if you want to download the reports. To see all the files you've downloaded to your device, open the Downloads app.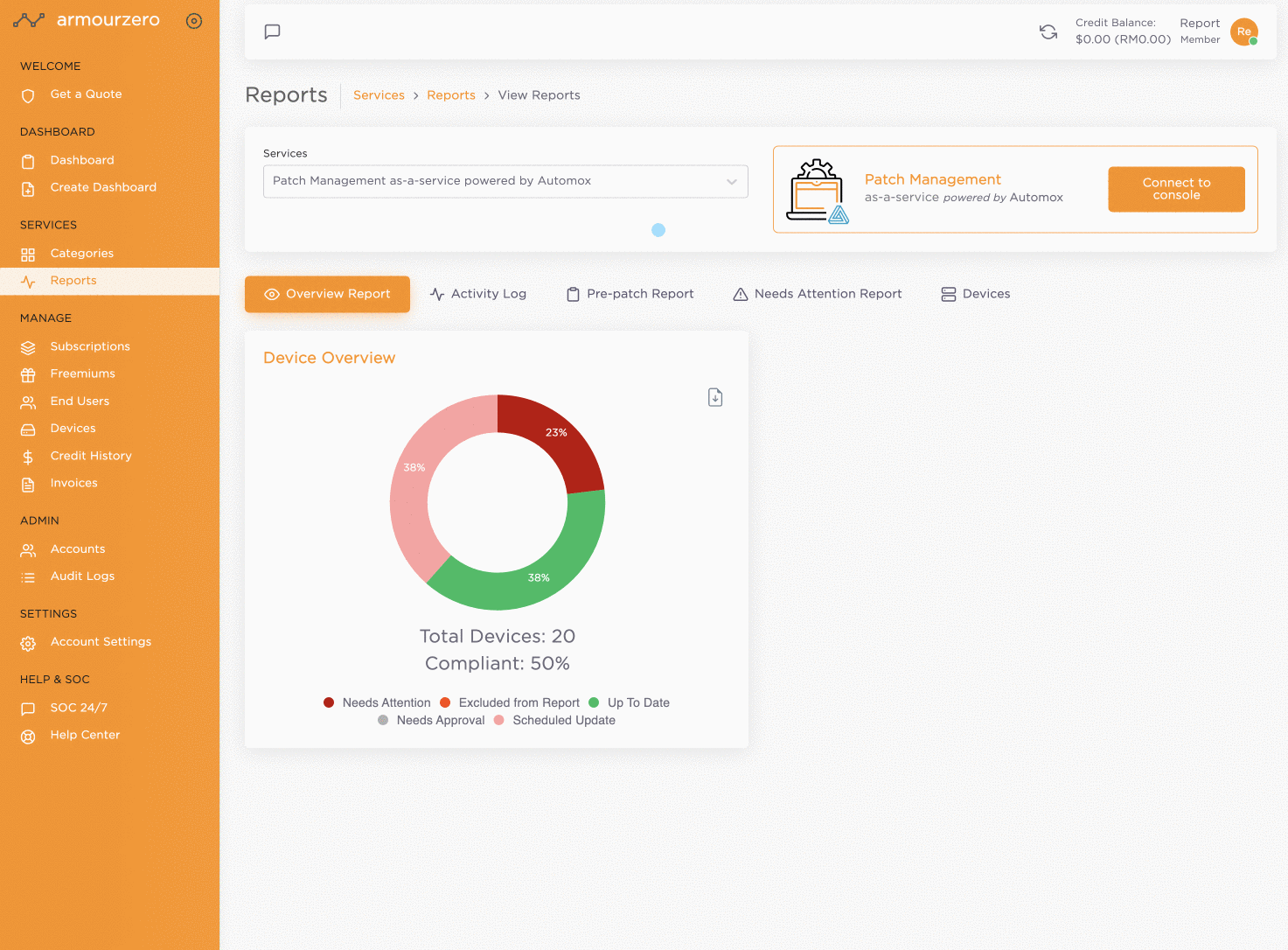 Up To Date
All devices with no other updates for the device. These are fully compliant, do not need attention, and have no other pending status conditions.
Scheduled Update
All devices that are awaiting a planned update (as per the policy details).
Excluded From Reports
All devices that have been identified as "special" or to be excluded from reports (formerly "exception"). These can, for example, be devices used for testing or are legacy devices. These devices are not included in the reporting and metrics but continue to be managed.
Needs Approval
A manual approval policy is used to only install patches that are approved by an administrator. The administrator needs to approve all devices in this list.