Automox's Patch Management solution offers comprehensive automation for patch management across various platforms, including Windows, macOS, Linux, and Windows Servers. It effectively covers both computers and servers and is tailored for remote workforces.
The overview report presents a detailed device overview, patch application history, and the status of outstanding patches, including their aging. This report is intended for sharing with executives and provides an up-to-date snapshot of your overall system's vulnerability.
If you wish to download the reports, simply tap on "Download image." To access all your downloaded files, use the Downloads app on your device.
Up To Date

: Refers to devices without any pending updates. These are fully compliant, require no attention, and have no other pending status conditions.

Scheduled Update

: Encompasses devices awaiting scheduled updates as per policy instructions.

Excluded From Reports

: Lists devices marked as "special" or excluded from reporting, such as testing or legacy devices. While these devices are managed, they don't contribute to reporting metrics.

Needs Approval

: Includes devices waiting for manual approval of patches by an administrator. All devices in this list require approval before patch installation.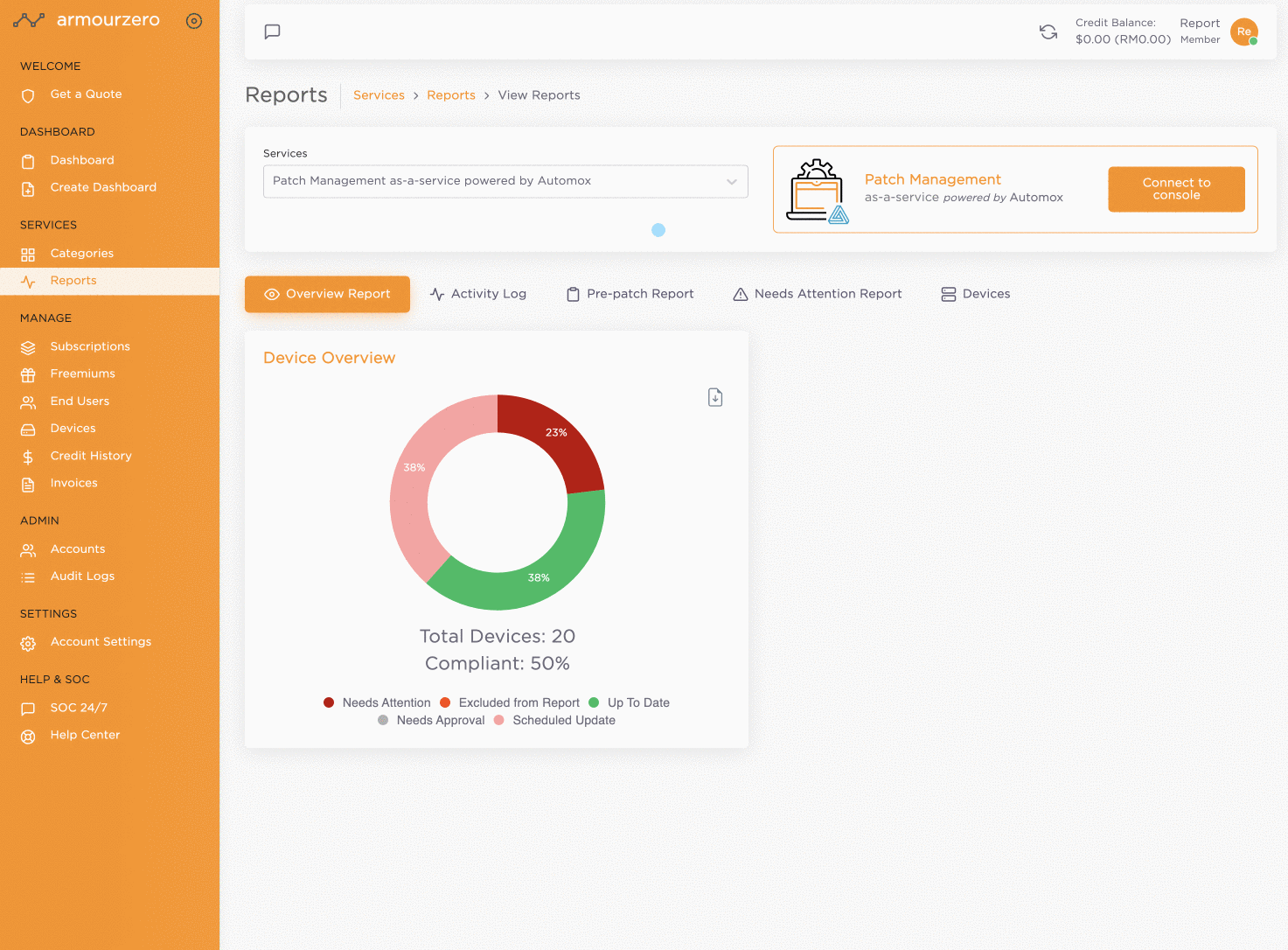 If you have any questions regarding any of these technical terms, submit new SOC ticket.