Get a bird's eye view in a snap. This feature can be accessed on the left menu panel :-
(a) Dashboard
Step 1 - Dashboard > Create Dashboard
Step 2 - Filter any Dashboard, then create "Edit"
Next, add a specific report widget to your dashboard.
Notes
Please be advised that your dashboard is limited to your subscribed protection services. Therefore the view from your page might slightly be different from the following video illustration.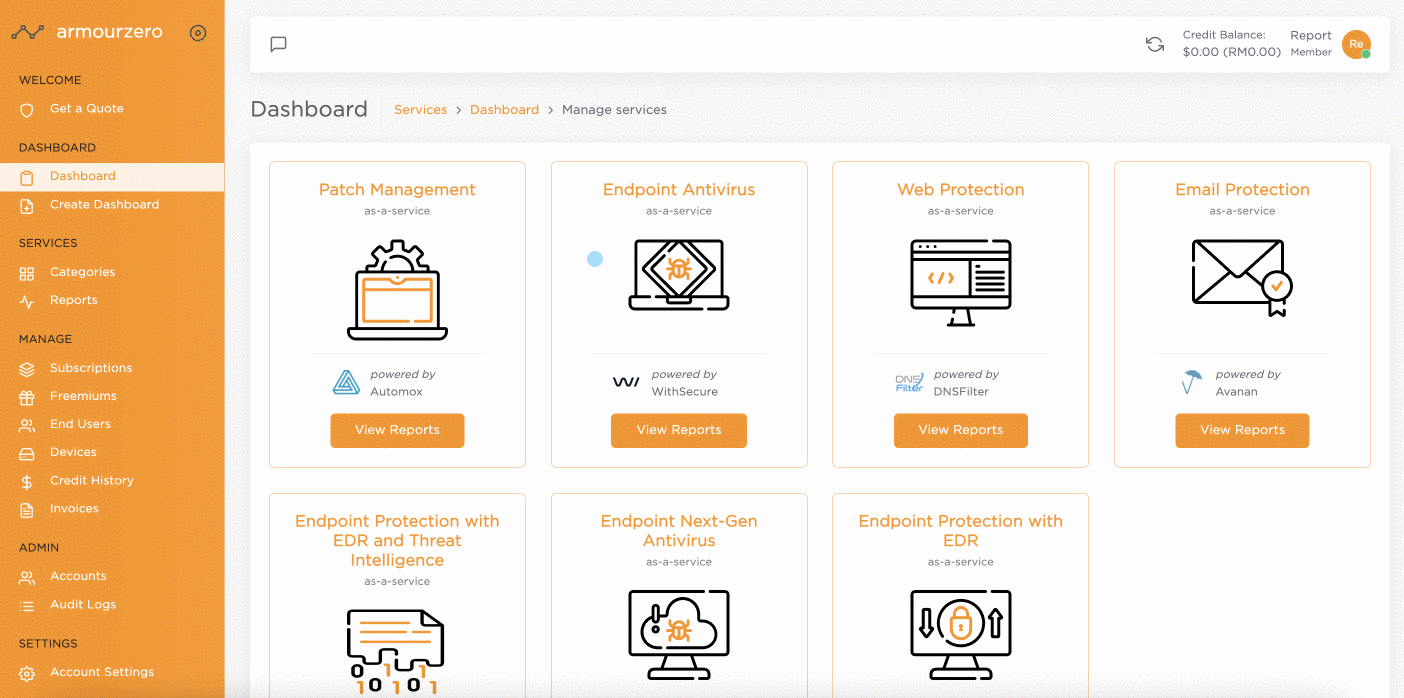 For more information on How to Create Dashboard, please refer here.
(b) Reports
Step 1 - Services > Reports
Step 2 - Filter to your subscribed protection services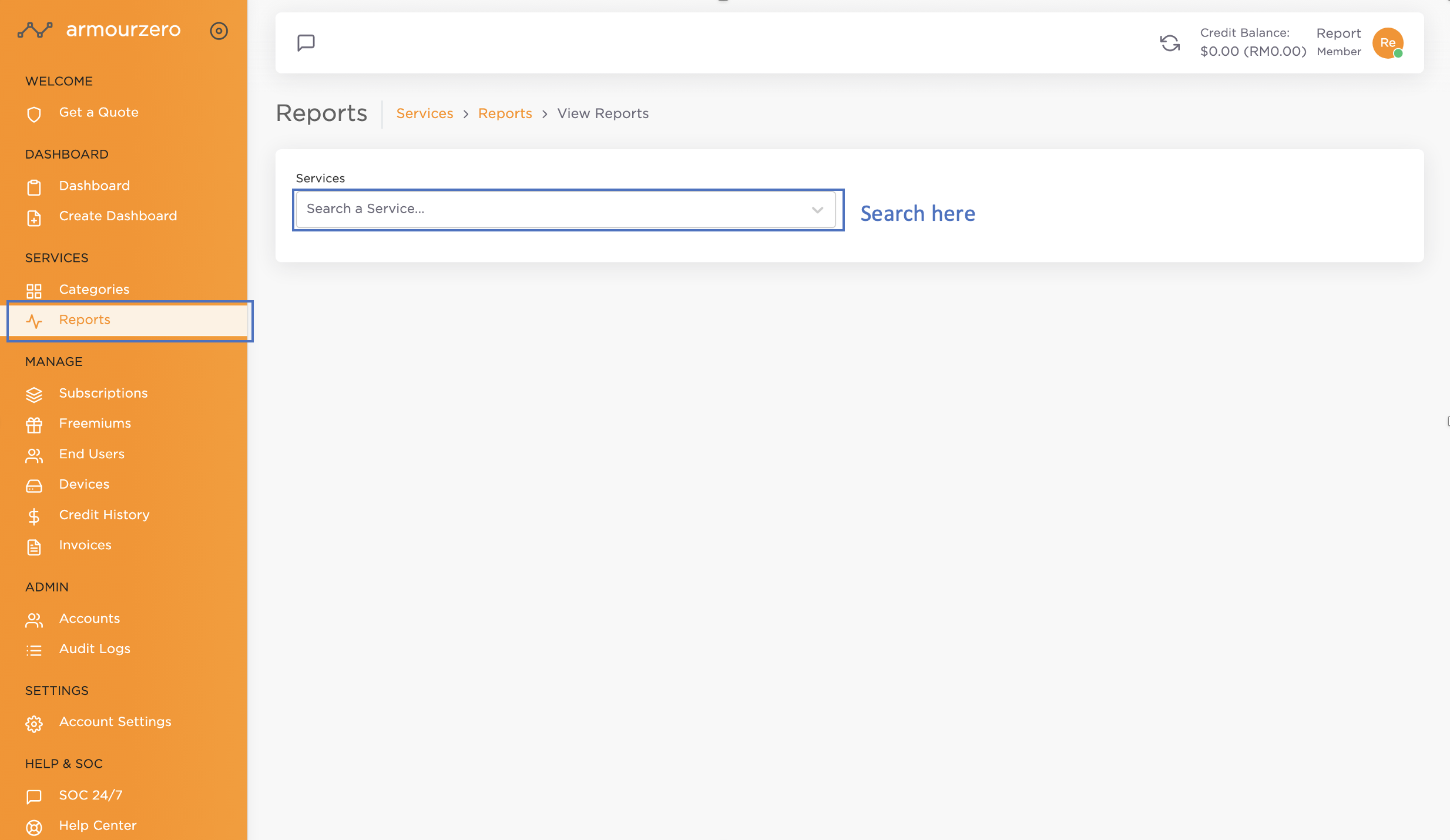 Once you click on Reports successfully, you will be taken to another page that will show an overview of your environment.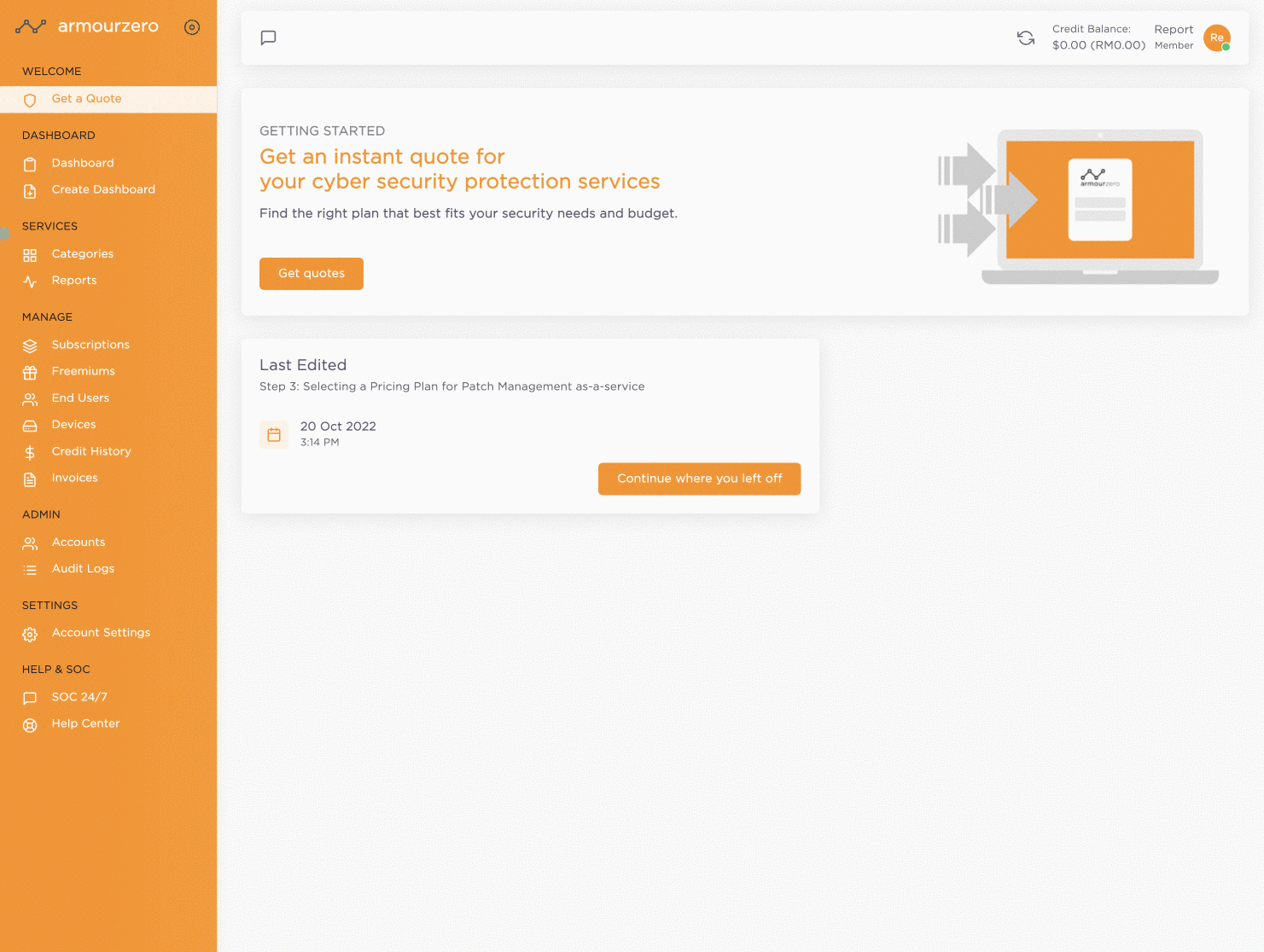 The dashboard contains the following types of pages or reporting:-
This Overview Report page shows the overall device overview history of patches applied and outstanding patches with their aging. This report can serve as a snapshot of your overall system's vulnerability. Data can be downloaded.
The Activity Log page provides logging and reporting on system events such as policy actions and patch actions. Data can be filtered.
The Pre-patch Report page shows you a list of all the pending patches per endpoint along with severity and exposure information allowing you to effectively assess internal impact.
The Needs Attention Report page gives you a list of endpoints that need attention along with the relevant information, so you can focus on specific systems issues, saving valuable time and resources.
From the Devices page, you can view a complete list of all the devices in your organization. Use the Devices filter panel on the left to filter for those devices that you are interested in seeing.