Patch Management powered by Automox is a cloud-based patch management designed to help organizations efficiently manage and secure their endpoints, servers, and other devices. The platform focuses on automating the process of patching and maintaining software across a wide range of operating systems and applications, ensuring that systems are up-to-date and protected against vulnerabilities.
This solution employs it's lightweight agent to safeguard devices. Therefore, ensure that your employees have installed the agent on their devices. If they haven't, please read on;
This page showcases three sections featuring various widgets:
Connect to Console
Connect to Console
While you have the option to request access to the Crowdstrike console, our SOC team takes charge of the administration and monitoring of your Patch Management powered by Automox , console as part of our service package.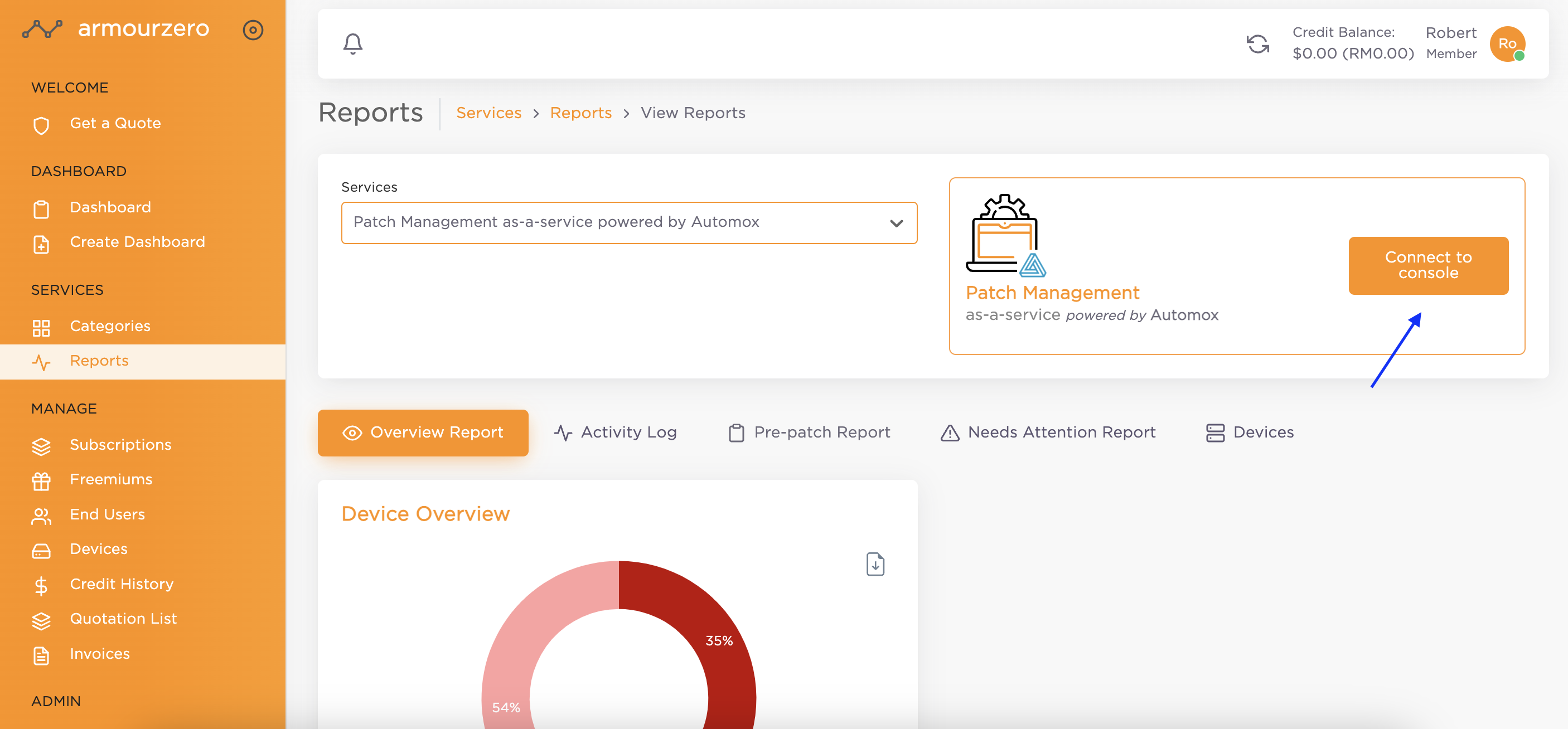 It's important to note that all the information on this page is sourced directly from Automox console.
Overview Report
The Overview Report page provides a historical overview of device patches, including applied patches and those that are still pending. This report offers a snapshot of your system's vulnerability status. The data is downloadable.
Activity Log
On the Activity Log page, you can access logs and reports related to system events, including policy actions and patch activities. The data is filterable.
Pre-patch Report
The Pre-patch Report page presents a comprehensive list of pending patches for each endpoint, along with severity and exposure details. This allows for effective internal impact assessment.
Needs Attention Report
The Needs Attention Report page offers a list of endpoints requiring focus, accompanied by pertinent information. This helps prioritize systems issues and optimizes resource allocation.
Devices
The Devices page displays a complete roster of all organization devices. Utilize the left-side Devices filter panel to narrow down the list based on your specific interests.