Notes
At this point, your end-users should have already installed the sensor/agent/installer to their computer/laptop/server and it is successfully running. If they haven't, this article might have the information on step by step guide on how to self-install the sensor/agent/installer package to their computer/laptop/server.
The Endpoint Protection with EDR powered by WithSecure will automatically facilitate remediation and response to any detection of threats to your environment.
Affected Operating System
Software Updater scans computers for missing software updates, and keeps Windows and third-party applications up to date and patched from vulnerabilities. It offers automatic deployment and also the possibility of exclusions and manual deployment.
The charts provide a summary of the activity from the last 28 days.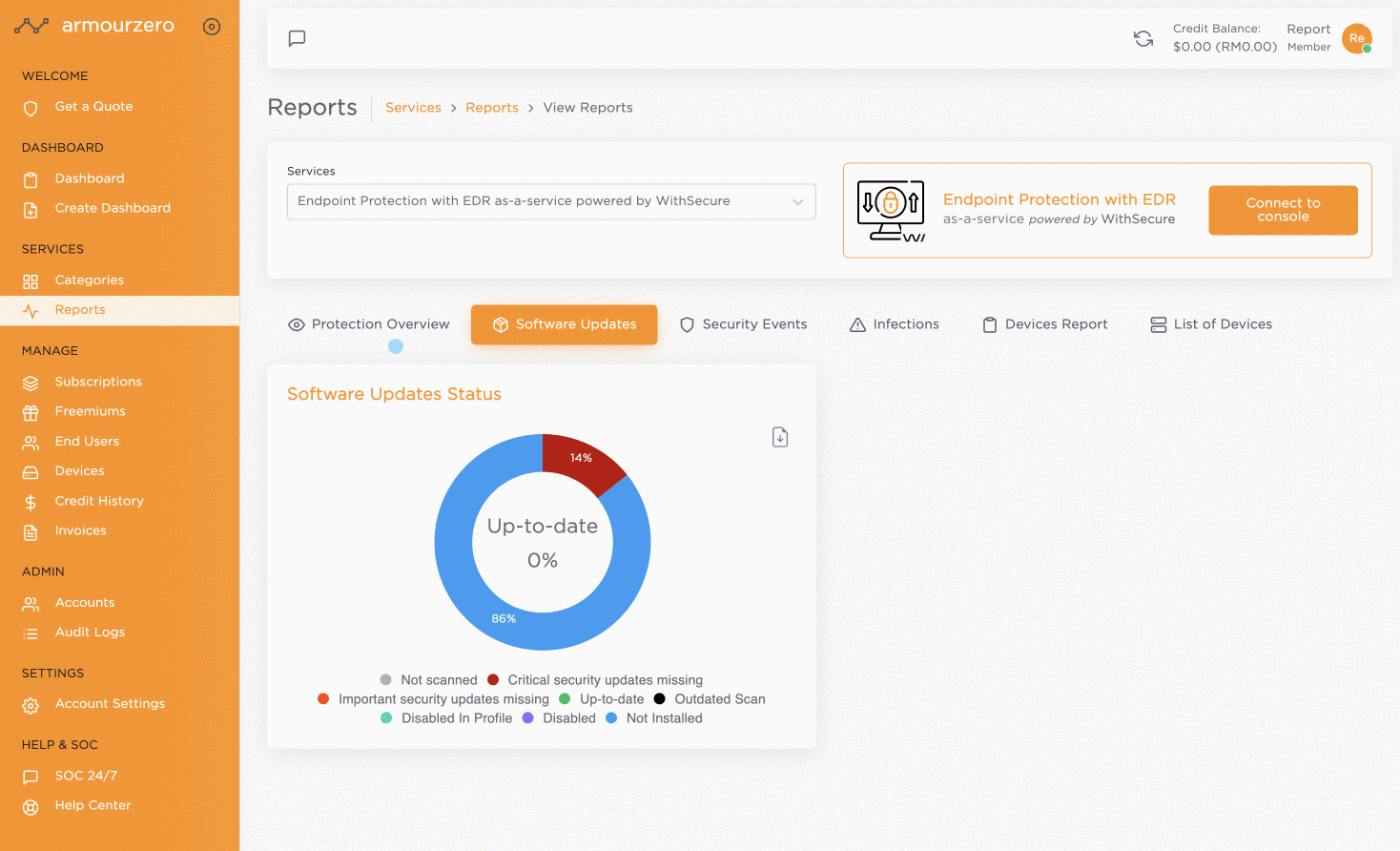 All software updates that have been installed on the registered computers during the last 28 days. The chart shows the following details:
The type of the installed software updates (critical and important security updates.
Other security updates.
Non-security updates, and service packs).
The date when the updates were installed.
The number of computers on which updates were installed.
The total amount of installed software updates.
You can click any of the statuses to learn more about the affected devices.
Tap Download image if you want to download the reports. To see all the files you've downloaded to your device, open the Downloads app.