Modern protection is much more than anti-virus. Endpoint Protection with EDR powered by WithSecure brings you the latest in multi-layered security, going far beyond traditional antivirus protection.
This solution employs it's lightweight agent to safeguard devices. Therefore, ensure that your employees have installed the agent on their devices. If they haven't, please read on;
This page showcases seven sections featuring various widgets:
Connect to Console
Connect to Console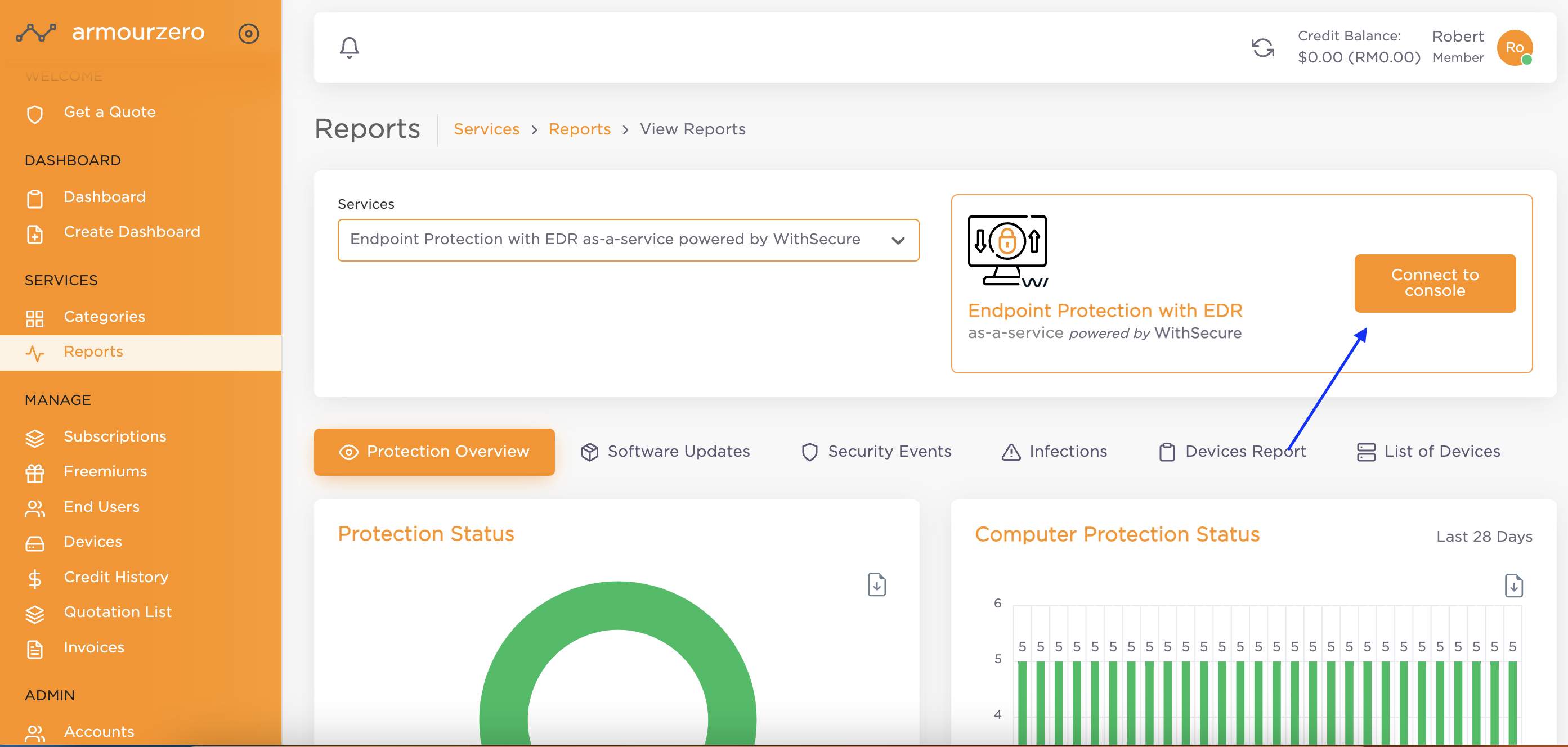 While you have the option to request access to the WithSecure console, our SOC team takes charge of the administration and monitoring of your Endpoint Protection with EDR powered by WithSecure, console as part of our service package.
It's important to note that all the information on this page is sourced directly from the WithSecure console.
Protection Overview
This page provides an encompassing view of the protection status pertaining to computers, laptops, and servers within your environment. Certain data sets are available for download, enabling you to access and utilise them as needed.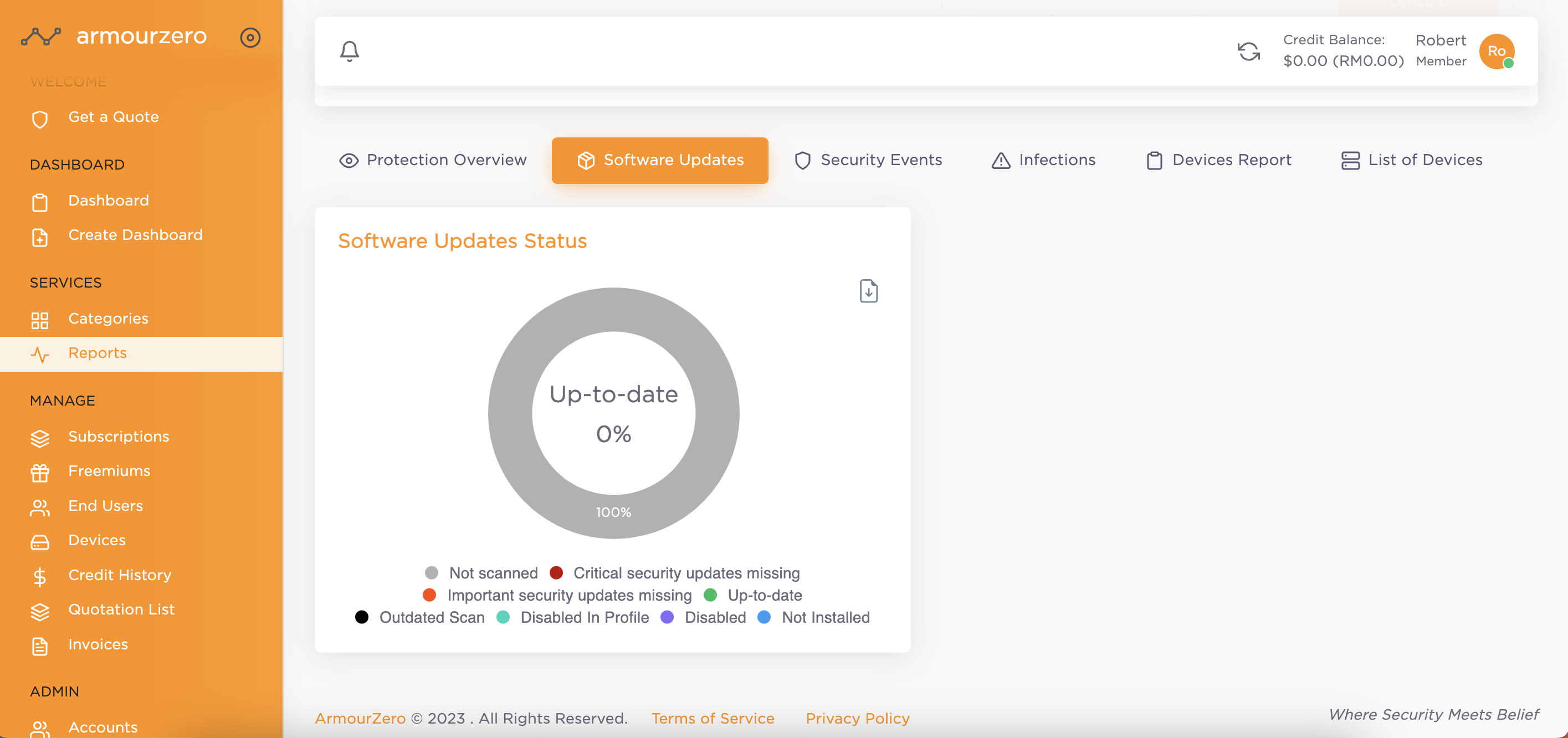 Software Updates
On this page, you can monitor the current status of software updates, including the last time a scan was conducted, as well as the most recent installation time. This information pertains specifically to Windows operating systems and servers that are under consideration.
Security Events
The Security Events dashboard displays a comprehensive overview of all security events occurring within your environment.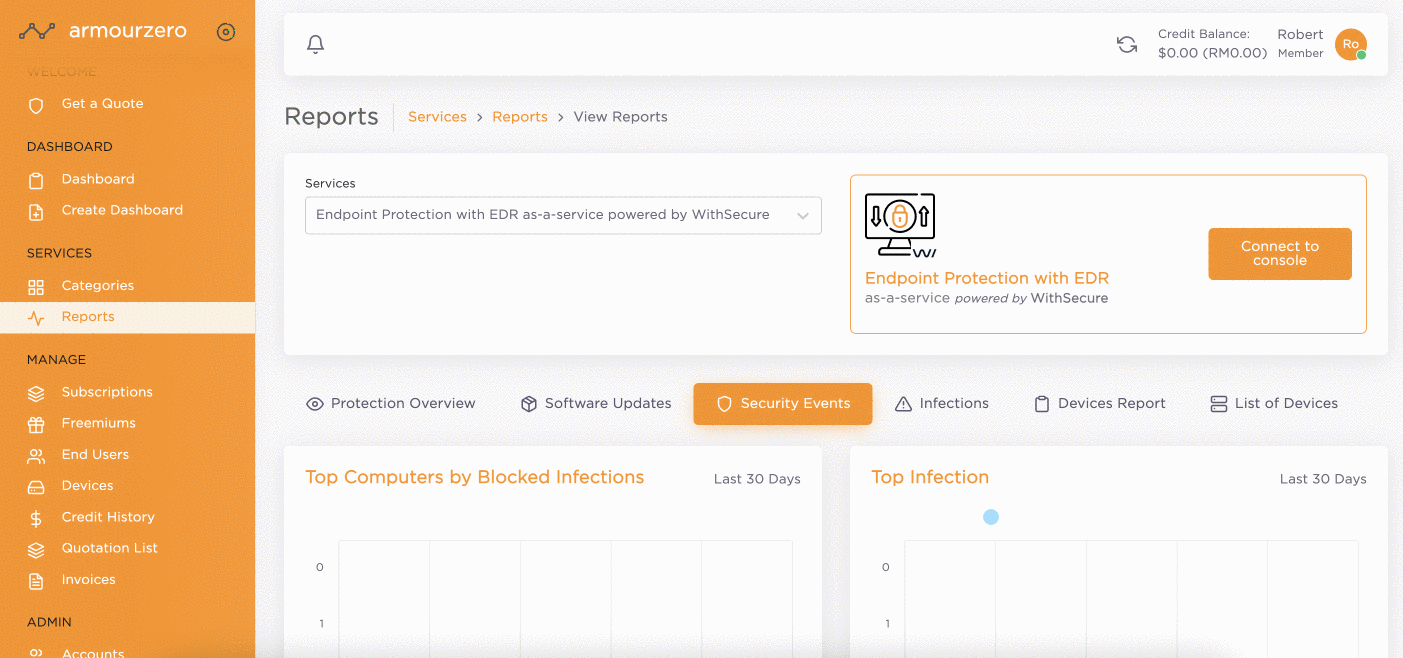 Infections
The Infections dashboard offers a convenient way to track and oversee all identified infections. This report can be exported and customised using date-based filters to suit your requirements.
Device Reports
The Device Reports dashboard compiles metrics that enable you to assess the security status of all devices that have deployed the sensor, agent, or installer.
List of Devices
The List of Device dashboard provides a comprehensive list of all devices that have successfully installed the sensor, agent, or installer.