Notes
At this point, your end-users should have already installed the sensor/agent/installer to their computer/laptop/server and it is successfully running. If they haven't, this article might have the information on step by step guide on how to self-install the sensor/agent/installer package to their computer/laptop/server.
The Endpoint Antivirus powered by WithSecure will automatically facilitate remediation and response to any detection of threats to your environment.
The charts on the Devices dashboard show the client versions that are installed on the registered computers/laptops/server.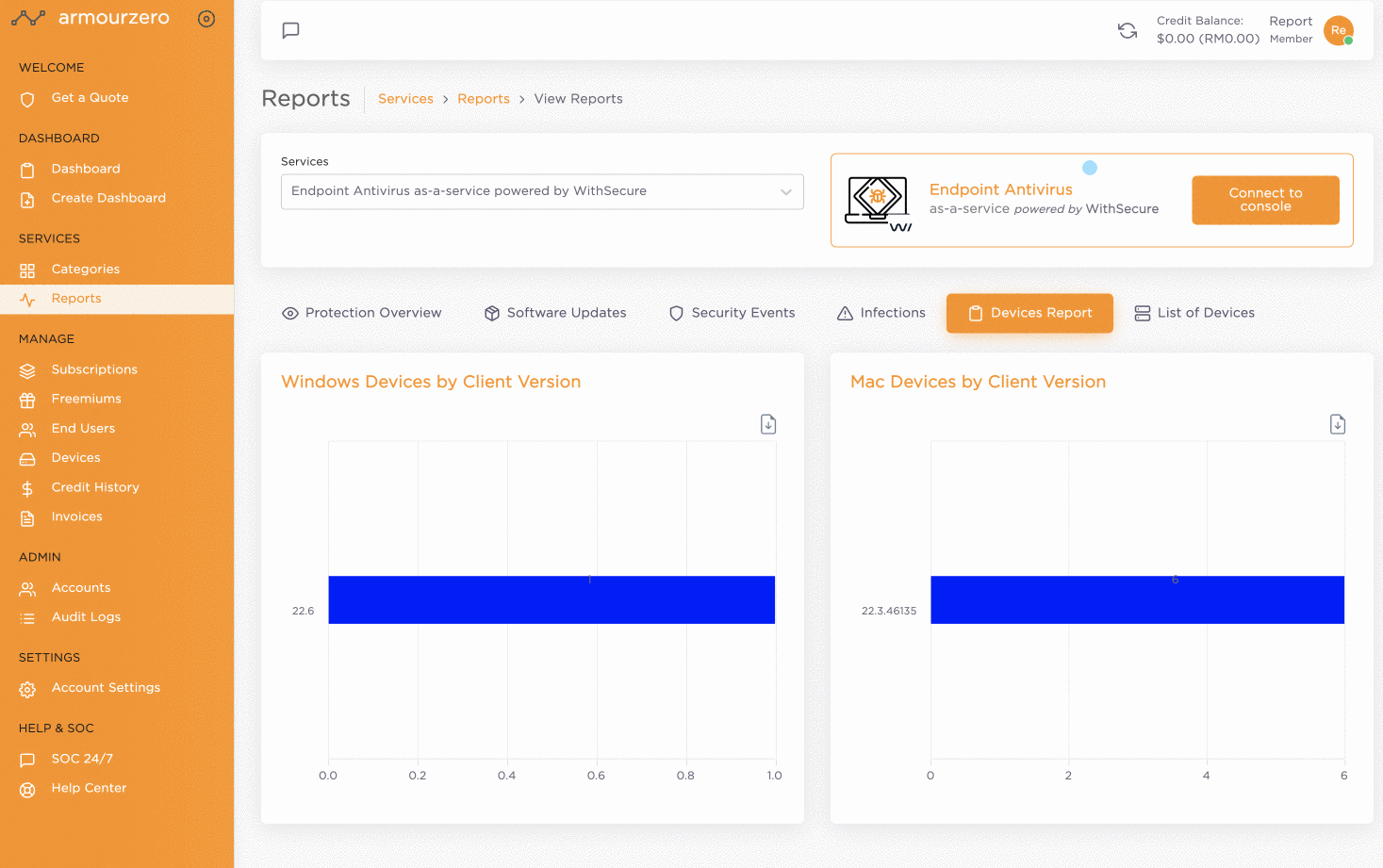 The charts show the following information:
| | |
| --- | --- |
| Type of devices | Definition |
| Windows devices by the client version | The client versions and the number of Windows computers on which the versions are installed |
| Mac devices by the client version | The client versions and the number of Mac computers on which the versions are installed |
| Linux devices by the client version | The client versions and the number of Linux computers on which the versions are installed |