ArmourZero automatically deducts your billing credits in the below scenario :-
Additional license purchases to your account
During your renewal
You normally get to see the billing credit deduction as "Applied Balance" on your checkout page:-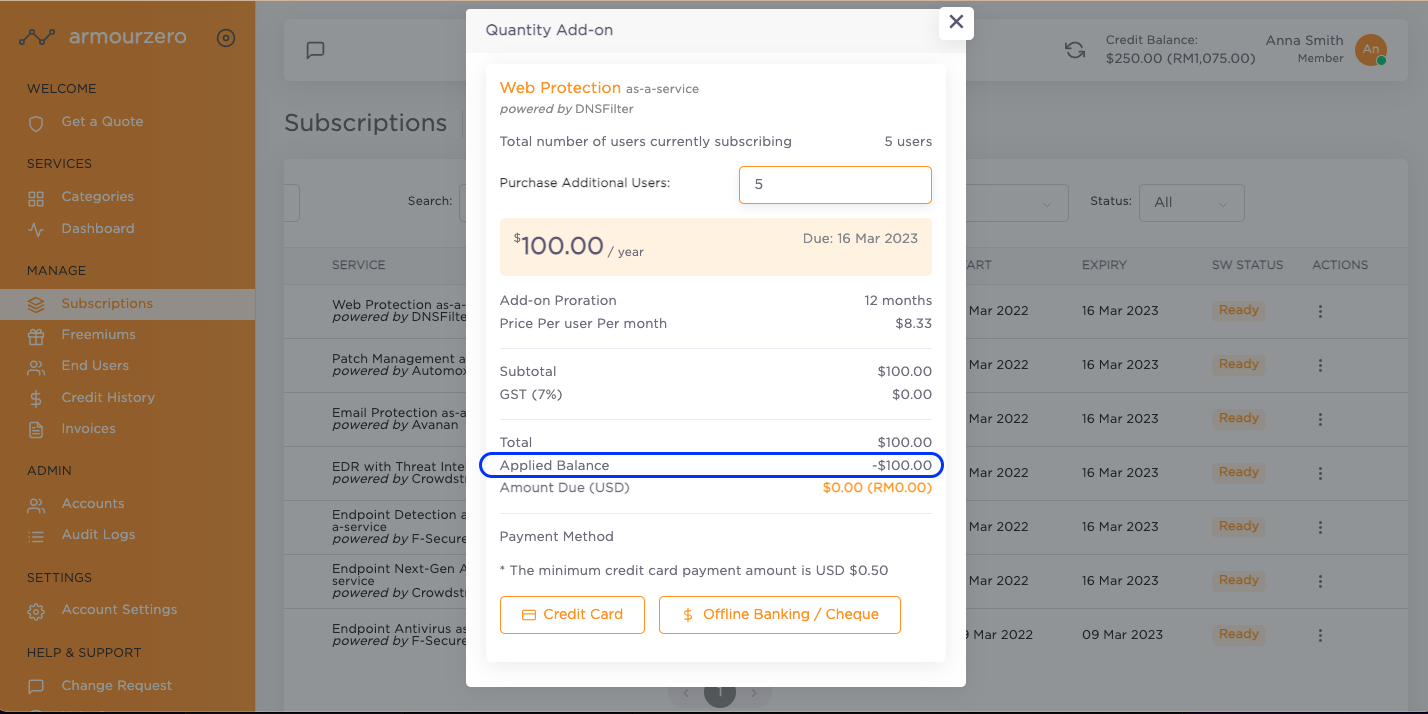 Additional invoices will be generated with the remaining charges (if any). When utilizing the billing credit, you still have to follow the normal checkout process according to your payment method
Notes
If you cannot see the billing credit off-boards a device from a product and gets approved on the offboarding request page, kindly re-login to your account or click refresh on the top right corner.
Billing credit refund calculation is based on months not days of the months.
There is no expiry date for the credited billing credit in your account.
Moving or transferring the credited amount to another account is prohibited.
The credited billing credits cannot be utilized for any past pending invoices. It can only be utilized for future invoices or renewals.