ArmourZero's billing system facilitates automatic deduction of your billing credits in the following instances:
When you make additional license purchases for your account, the corresponding amount is deducted from your billing credits.

If you decide to add more licenses, the cost will be deducted from your available billing credits.

During the renewal process of your subscriptions with ArmourZero, the necessary fees are automatically deducted from your billing credits.
Upon checkout, you will typically observe the billing credit deduction labeled as "Applied Balance," providing transparency about the amount being subtracted from your credits.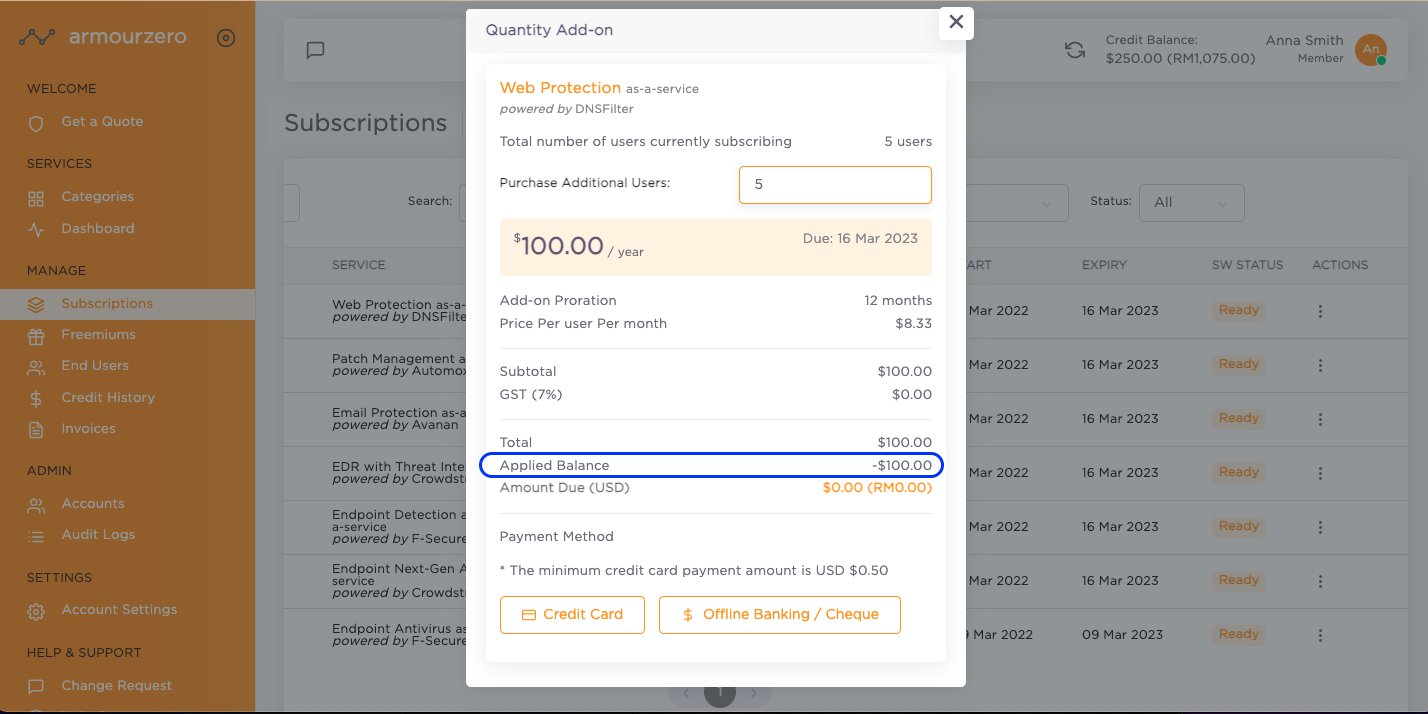 If there are any remaining charges after deducting the billing credits, ArmourZero will generate additional invoices for those remaining amounts. Even when utilizing the billing credits, you are required to follow the normal checkout process according to your chosen payment method.
In other words, the billing credits will be applied to cover the eligible amount, but if there are still any outstanding amount, you will need to complete the payment for those charges through the regular checkout process. The billing credits act as a partial or full payment option, but they do not exempt you from completing the payment process for any remaining balance to pay to us.
Notes
If you cannot see the billing credit off-boards a device from a product and gets approved on the offboarding request page, kindly re-login to your account or click refresh on the top right corner.
Billing credit refund calculation is based on months not days of the months.
There is no expiry date for the credited billing credit in your account.
Moving or transferring the credited amount to another account is prohibited.
The credited billing credits cannot be utilized for any past pending invoices. It can only be utilized for future invoices or renewals.