Thank you!
If you want to promote ArmourZero, the first step is to sign up for an account.
You will be provided with an account, which will give you access to the control portal with everything you need to get started on earning referral payments.
Notes
If you are an existing customer wishing to promote our service, you will still need to sign up for an Reseller account.
Step 1 - Sign up for your referral account via this link.
Step 2 - Fill up the form and wait for ArmourZero team to be in touch soon.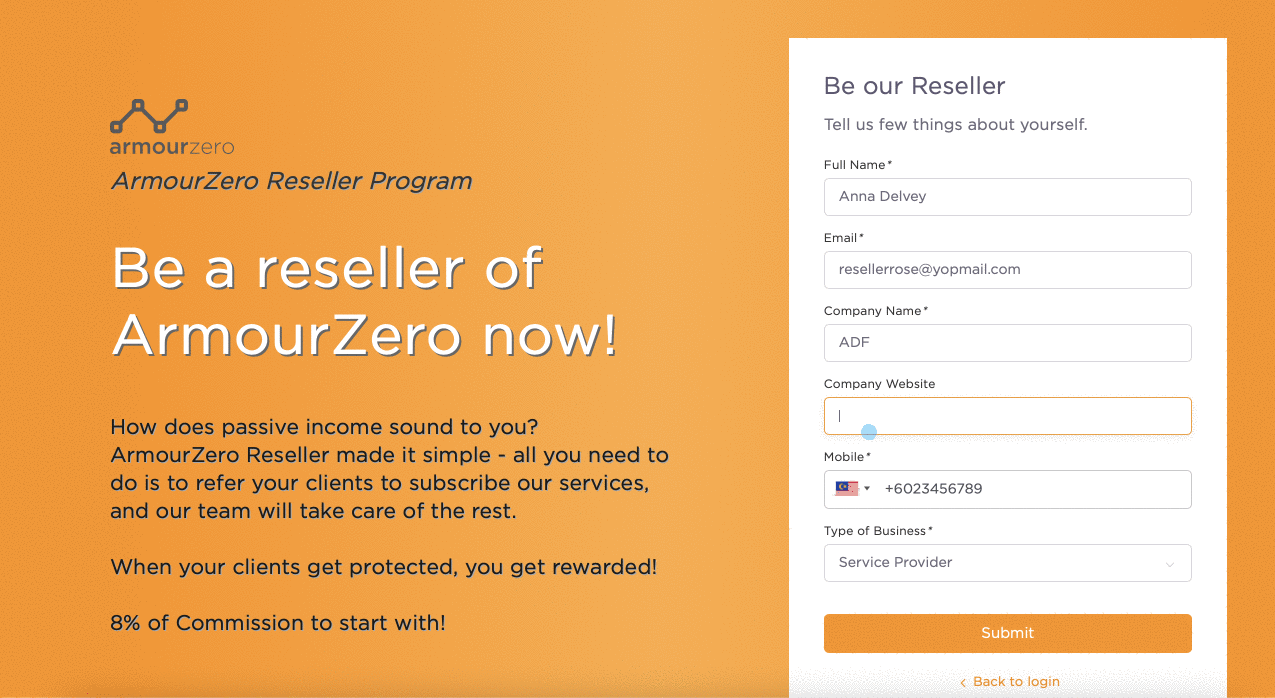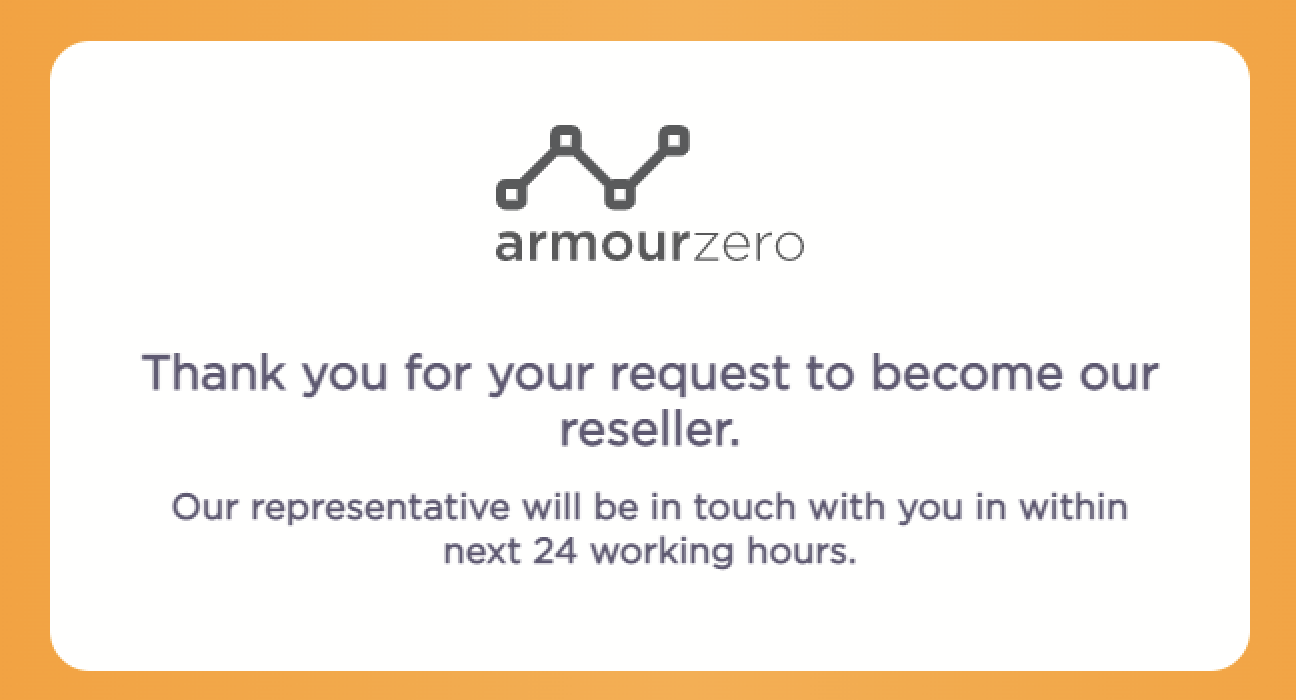 Step 3 - When your request has been approved, check your registered email and create an account.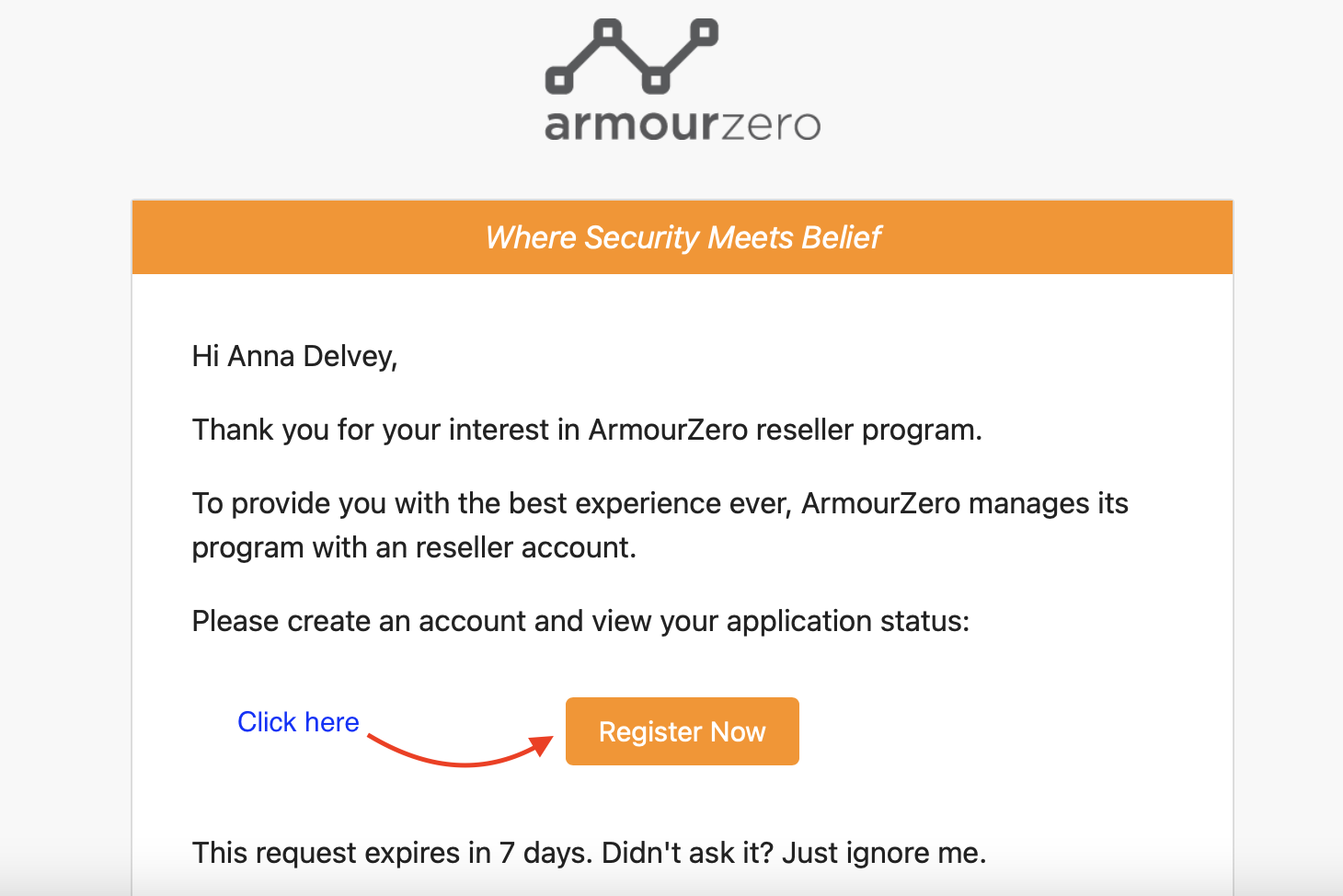 Step 4 - Create a password and log in to your account.
Step 5 - Start generating your link and share it anywhere.
Navigate: Dashboard > "My Referral Link" > "Copy".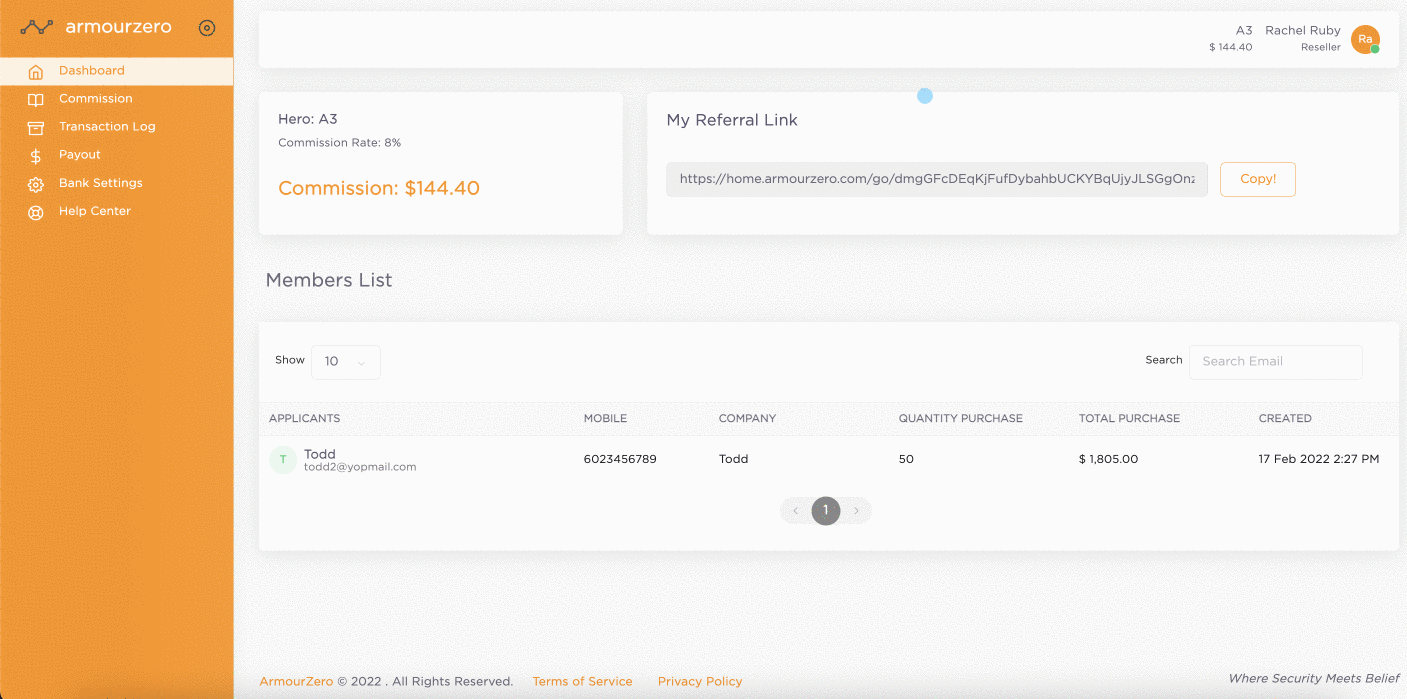 Step 6 - Update your bank details. These bank information will be used for the payout process, so be reminded to double-check the details before saving.