During any time that your end-user can no longer use the service and you decide to terminate the license, you can remove a license used by that end-user.
This feature can be found in Manage > End User.
Step 1 - Go to the left side menu and under "Manage", click on "End-User"
Step 2 - Choose the end-user that you wish to remove their license
Notes
You can search for the end-user by typing in their email in the search bar.
Step 3 - Go to "Actions" and click on the three dots. A dropdown will appear.
Step 4 - From the dropdown, choose "Remove End User".
Step 5 - Select the service you want to remove its license.
Step 6 - Make sure to click check on "Remove the quantity of the licenses".
Step 7 - Click "Remove Selected".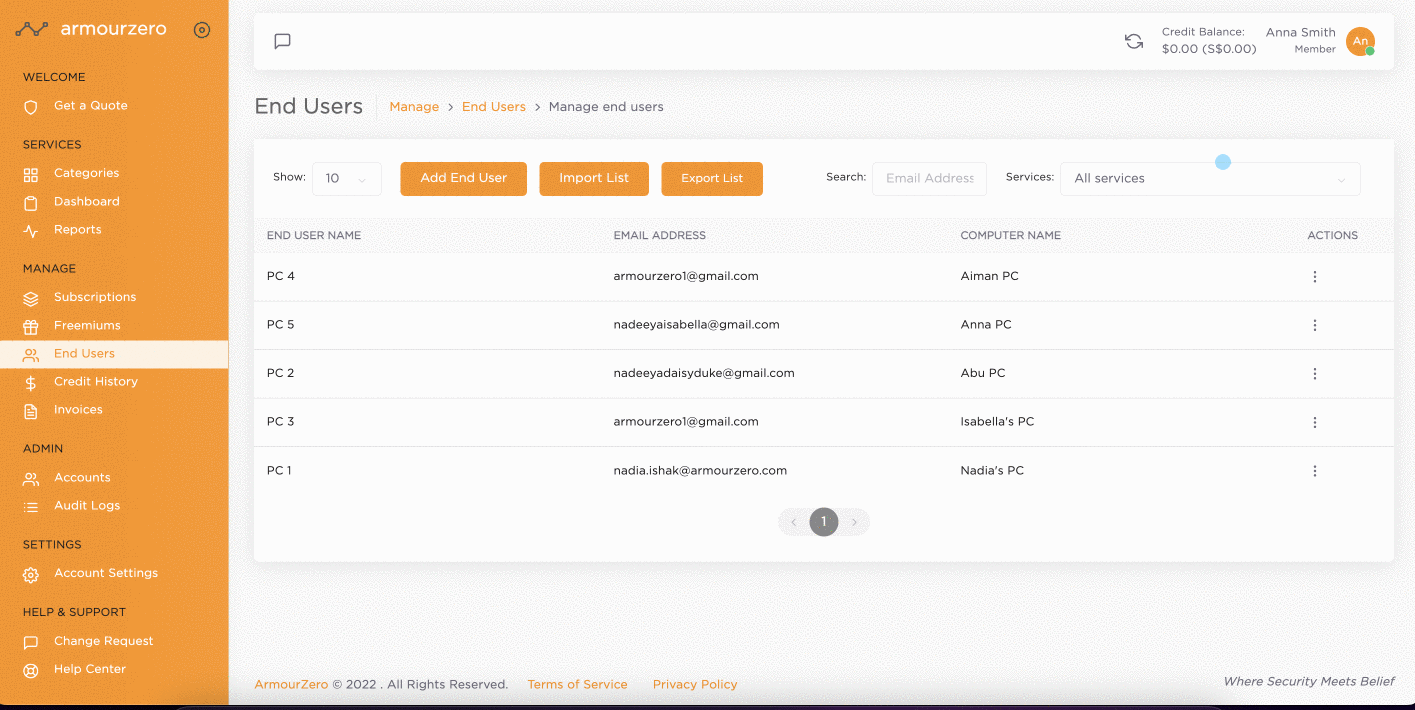 Notes
You can't reduce the number of licences for your subscription if all licences are currently assigned to users. To reduce the number of licences, first unassign one or more licenses from users, then remove the licences from the subscription.