Before you proceed, please read this article.
Before you start installing WithSecure, make sure that:-
Your Mac OS is up to date
Follow these steps to find and install any available software updates or upgrades:-
Step 1 - From the Apple menu  in the corner of your screen, choose System Preferences
Step 2 - In the System Preferences window, click Software Update
Step 3 - Click "Update Now" or "Upgrade Now"
Software Update shows only upgrades that are compatible with your Mac
Notes
You will need a unique licence key while installing the agent on the computer. You can find the licence key in your email
Step by step self-provisioning for your Macbook
Step 1 – From the email, copy the licence key
Step 2 - Click your computer type - macOs user to start downloading the installation package
Step 3 – Open the download file, click "Allow"
Step 4 - Follow the step by step on the prompt screen
Step 5 - Paste the licence key (site secret key) when needed. If you forgot to copy it at the beginning of this workflow, you can find it again in your email
Step 6 - Move the installer to trash when you are done with installation to save your computer space. We however, strongly recommend you to keep the downloaded installer in case you need to perform the installation again
Step 7 - Open the WithSecure Computer Protection, Allow Full Disk Access for full protection

Step 8 - Follow the following step to allow full disk access for your computer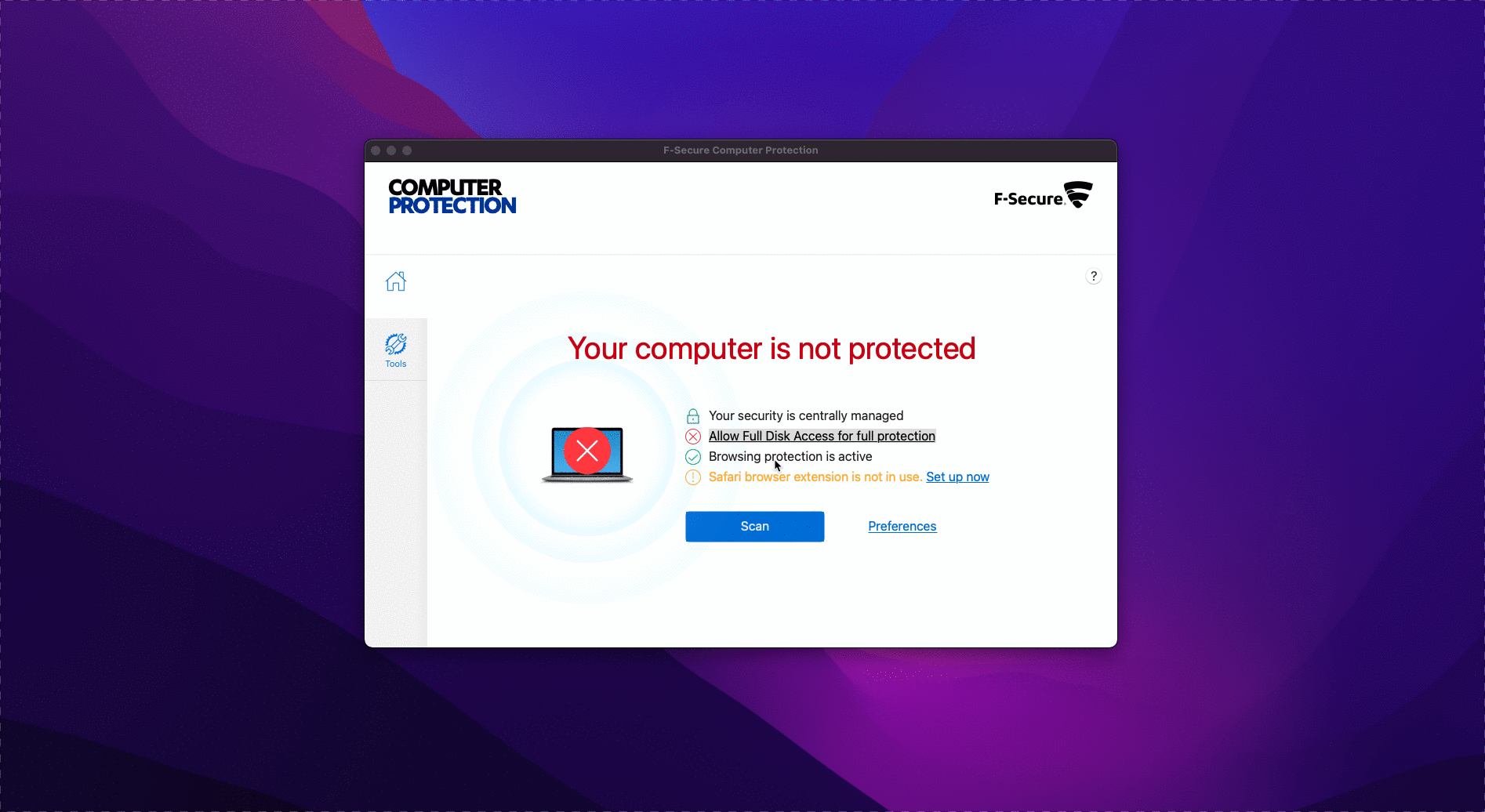 Step 9 -Open the F-Secure Computer Protection again, click "Set up now" to set up safari browser extension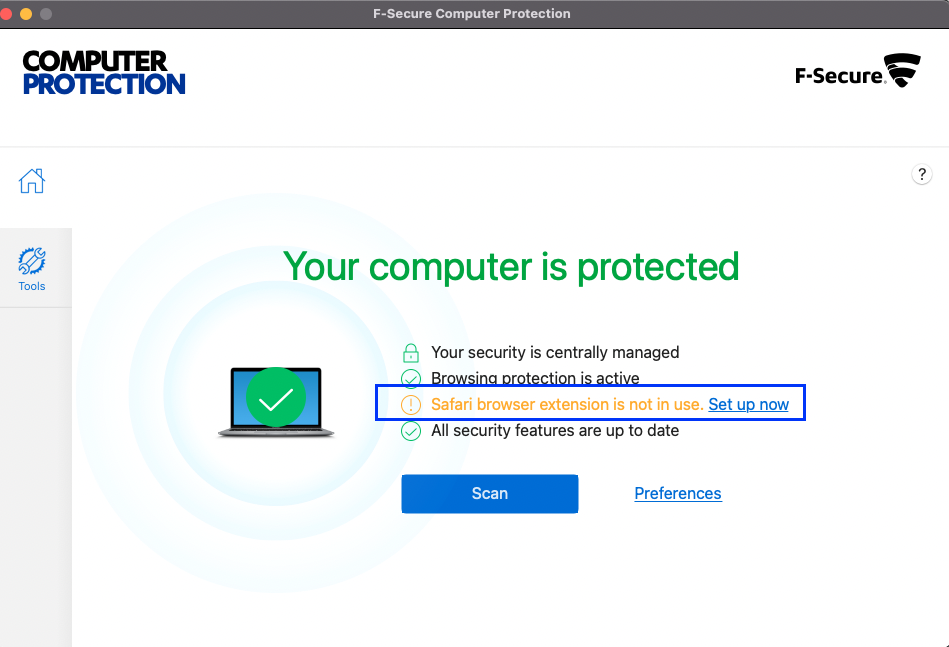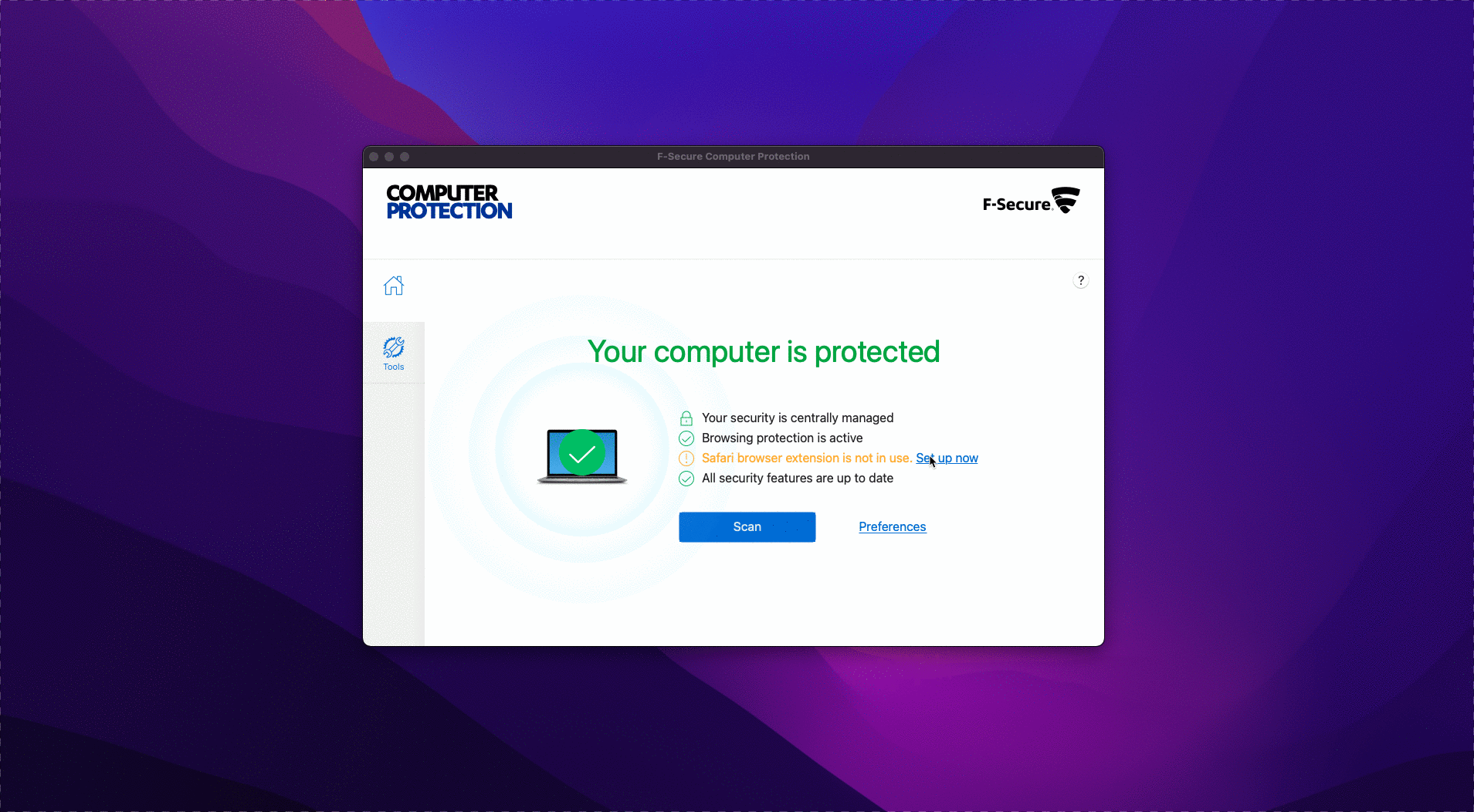 Step 10 - Start scanning to confirm your installation. It might take some times to scan all your files.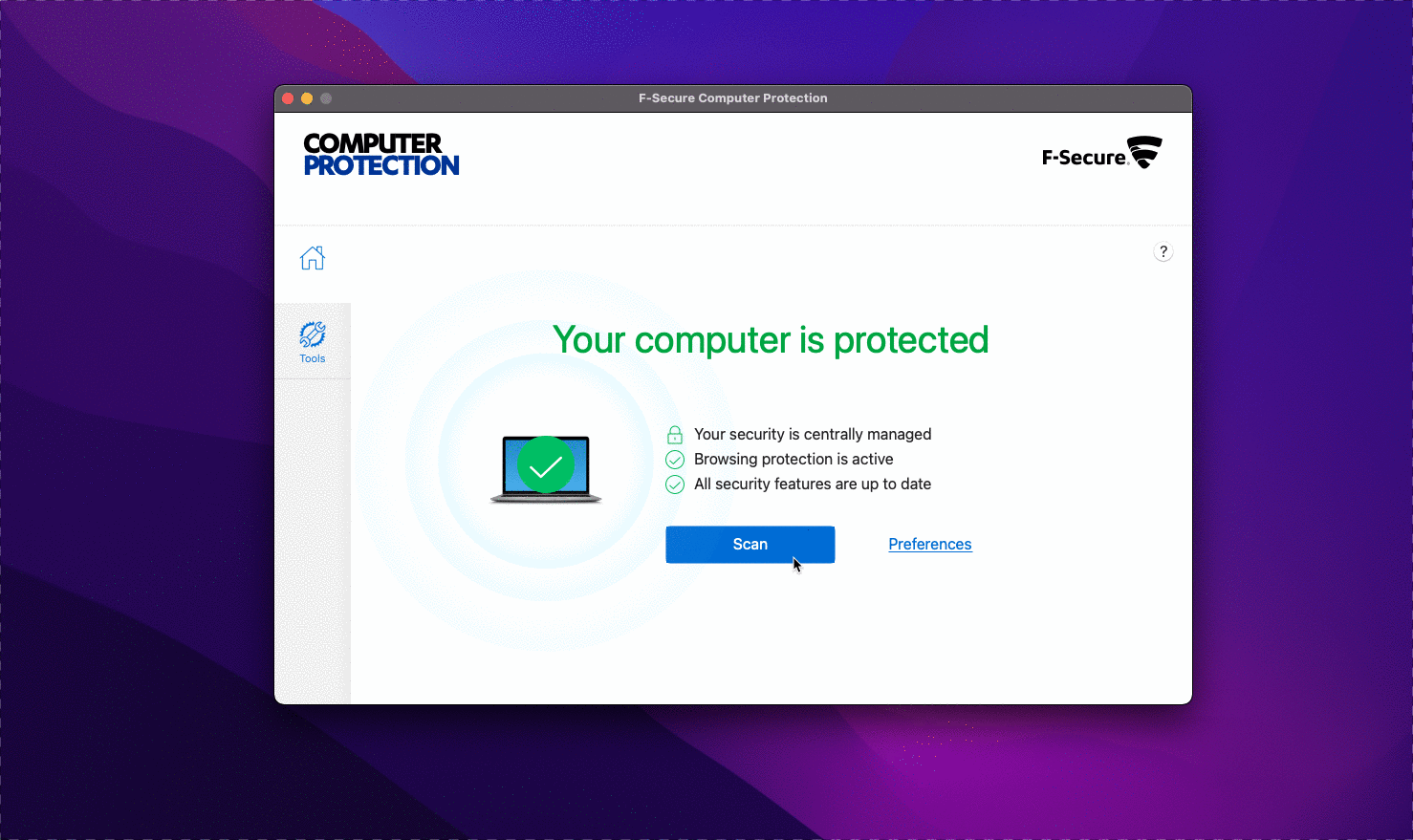 Congratulation, WithSecure is now installed on your computer, and your computer is protected with antivirus services. Kindly inform you IT department accordingly.
Contact your IT department should you have any further questions or need assistance.
Notes
WithSecure is formerly known as F-Secure