Before adding new users to your console, it's important to understand the different between each roles. Each user within your account is assigned a specific role, and a user can only have one role at a time.
Read : Role and access
To invite a new admin, follow the following steps:-
Step 1 - Go to Admin > Account.
Step 2 - Select "Add new Admin" and fill up the information.
Step 3 - Enter name, email and roles
Step 4 - Click "Invite"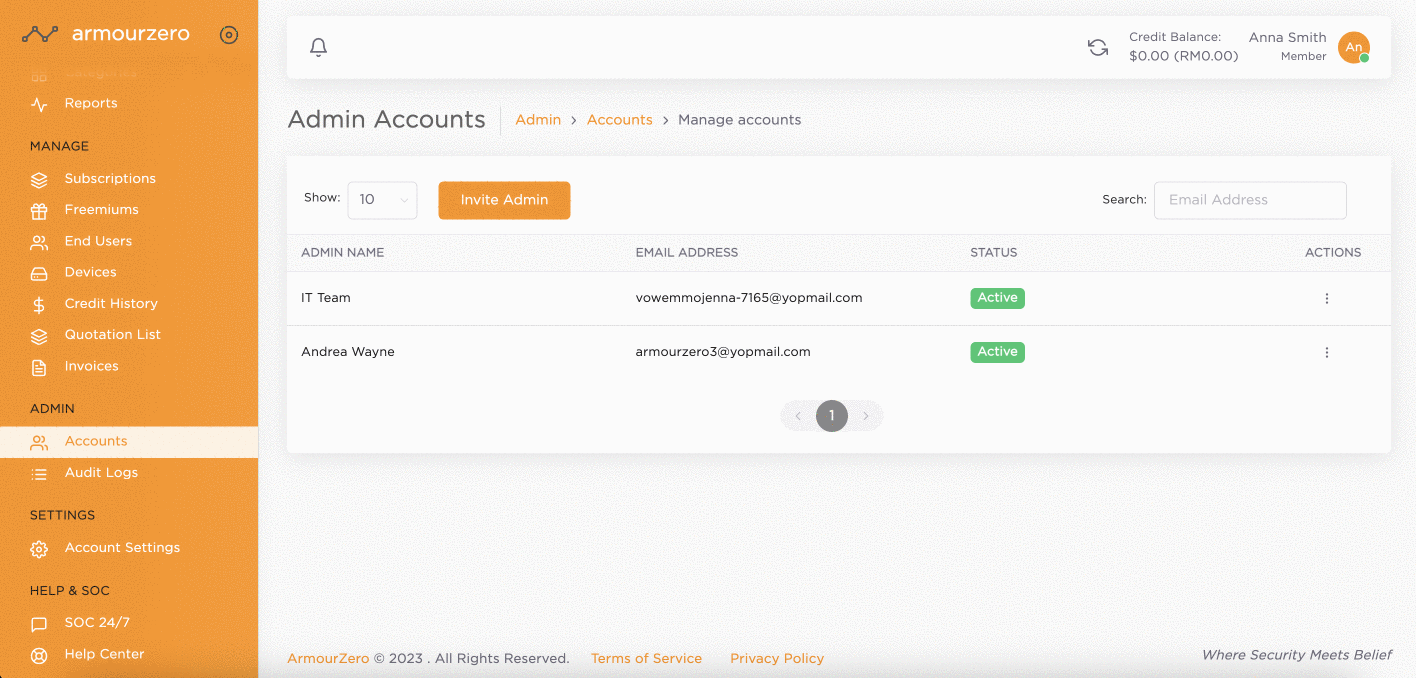 Step 5 - Check the registered email, and click "Register Now"