If you have a newly hired employee and would like to purchase any of ArmourZero protection to them, then this article may likely have the answer you are looking for.
Follow the following steps if you wish to purchase add-ons for any of your subscribed service:-
Step 1 - Go to the left side menu and from the License section, click "Subscriptions"
Step 2 - Choose the service that you wish to have add-on then click the three dots icon. A dropdown will appear
Step 3 - From the dropdown, select "Quantity Add-on"
Notes
"Quantity Add-on" is only available for Yearly subscription plan. If you are on a Monthly plan and would like to add on more licence, refer to article.
Step 4 - Enter the number of add-on needed
Step 5 - Select a payment method and click pay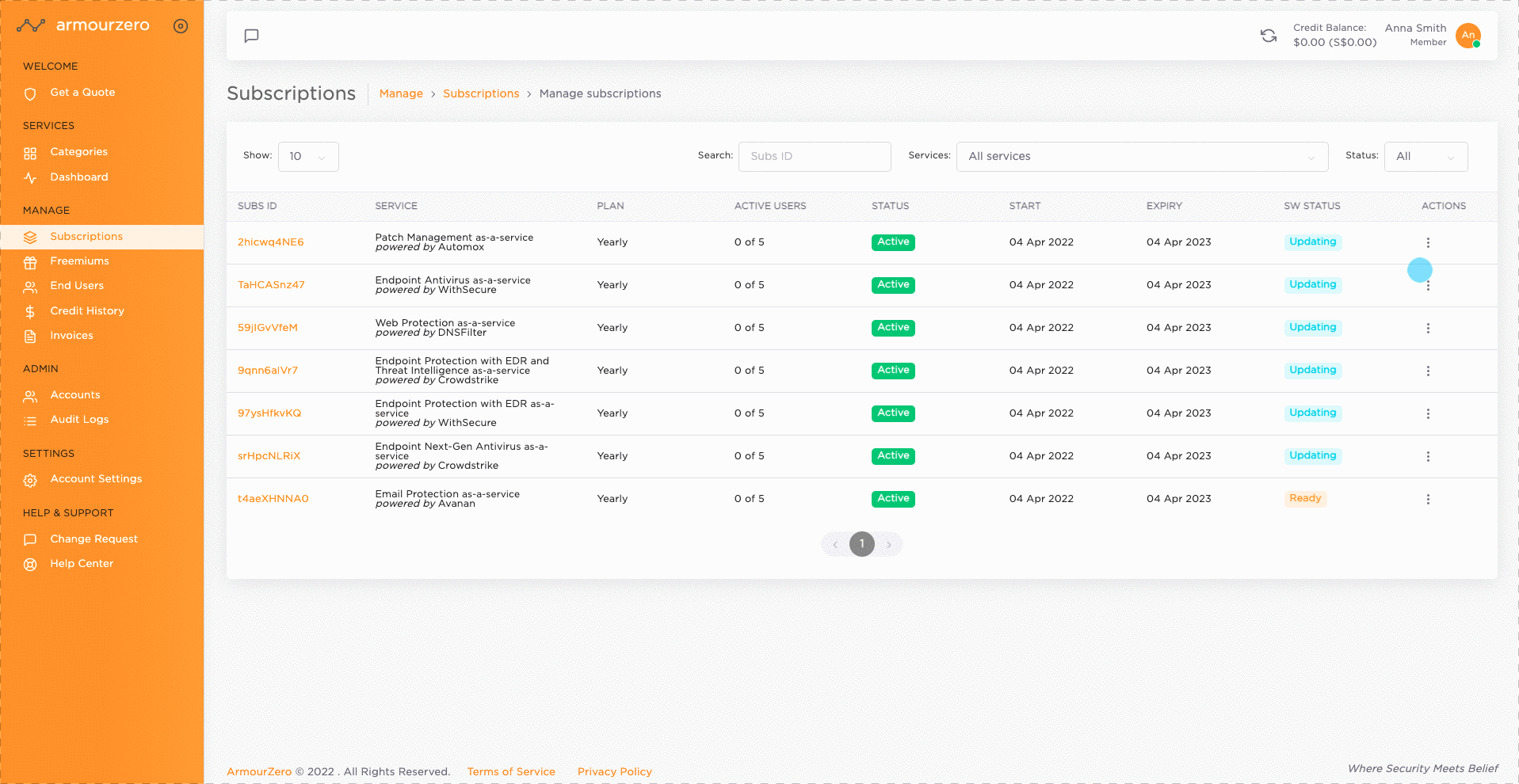 Normal checkout process is applicable upon this action. Learn more about available payment methods here or read carefully the following article :-
Add-on new licence is not applicable for complimentary 1-1 onboarding by ArmourZero Onboarding team. If you need help to provision/install the new licence to your end-user, this article might likely have the answer you are looking for.
What's next?
If the people who you're buying licenses for aren't active users in your organisation yet, the next thing to do is to add them to your end-users list.
When you have them on board to your company with a computer, only then you should assign the licence to your computer.
The next step after adding the newly hired employee to end user list and assigning their license is to;
Forward this self-provisioning (self-installation) guide for them to perform the installation task by their own