An end-user is referring to a computer from your organization in which you would want to enroll them in ArmourZero's security subscription.
When a user leaves the company, you can remove their details from your end-user directory.
If the end-user from your directory has no attached license to their device, you may proceed to follow the following step:-
Step 1 – Go to the left side menu and click "End Users".
Step 2 – Find the user information you want to remove.
Step 3 – Click on the "Action", three dots on the right side, and click "Remove End Users".
Step 4 – Click "Delete End User" at the end of the page.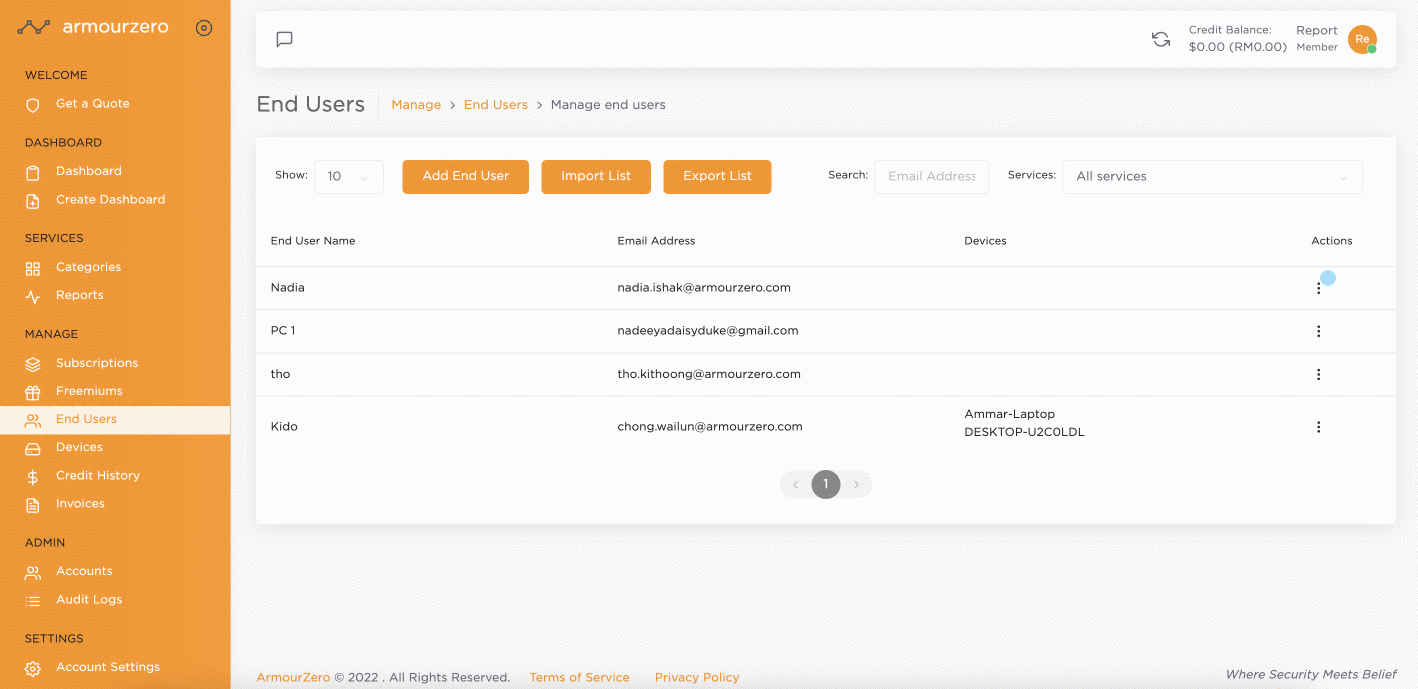 If the end-user is assigned with a licence, the remove action won't be complete until you request to off-board the licence.