In case a user departs from the company, you have the option to delete their information from the end-user directory.
Or, you may;
If the end-user listed in your directory does not have any associated license for their device, you may proceed by following the subsequent step:
Step 1 – Navigate to the left-side menu and select "End Users."
Step 2 – Locate the user's information that you wish to remove.
Step 3 – Click on the "Action" button, represented by three dots on the right side, and choose "Remove End Users."
Step 4 – Confirm the removal by clicking "Delete End User" at the bottom of the page.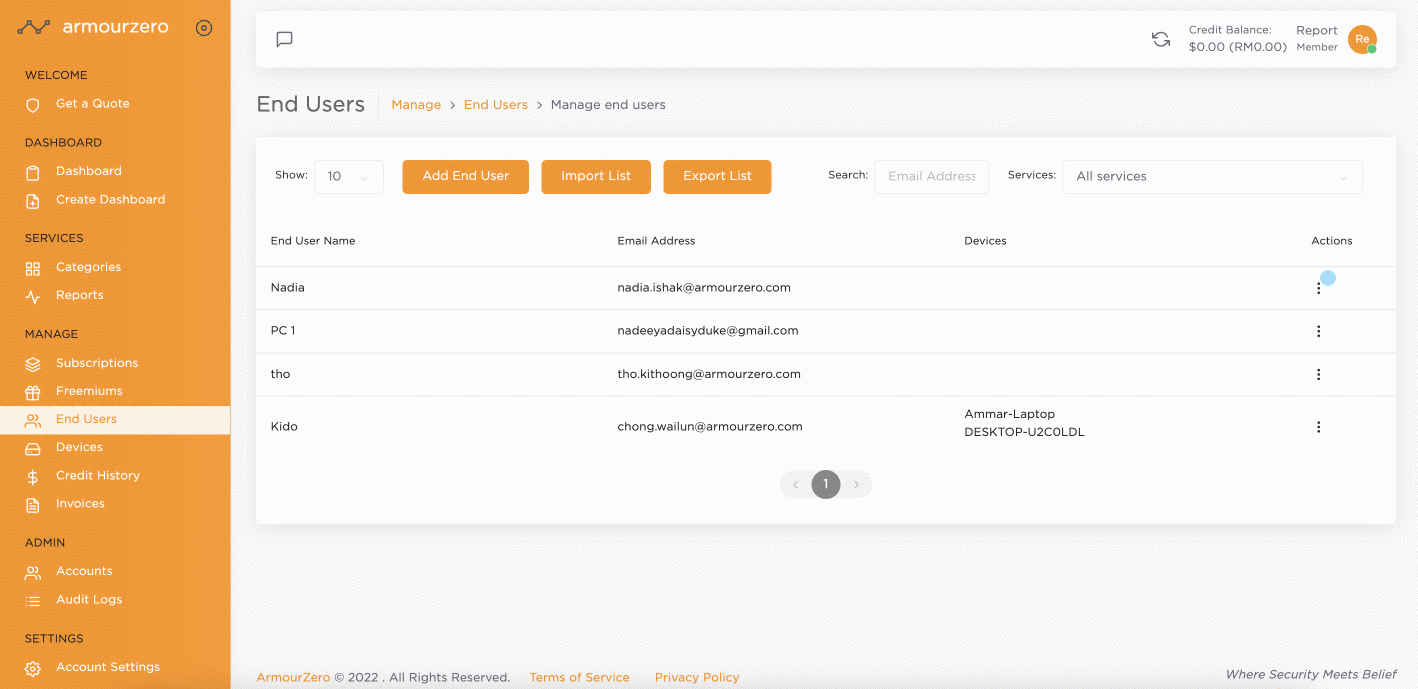 If the end-user has been assigned a license, the removal process will not be considered complete until you request to off-board the device or revoke the license associated with their device.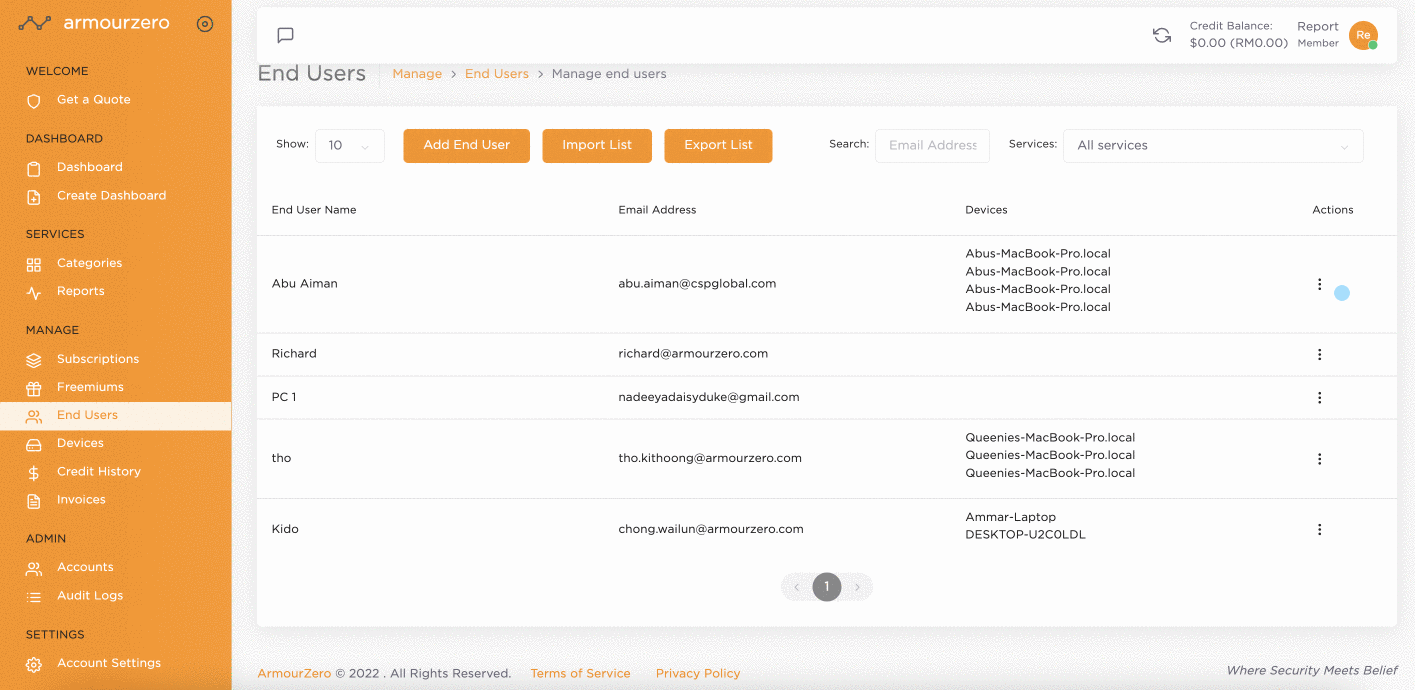 Related reading