About billing credit
Billing credits are credits you will receive in the below scenarios:
Removal of the quantity of the licenses (Exclusively for Annual subscription only)

Please keep in mind that removing a license from your end-user will not generate a billing credit.

If you haven't assigned end-users for any of the products you subscribed to, learn how-to here

A special handled situation that approved by ArmourZero team
How it works
When the admin reduce a certain quantity of purchased services, ArmourZero will automatically give reimbursement based on the remaining paid months back to your account via billing credit
To check the transaction of the utilised billing credit, go to Billing History
Please read this article, to understand how to remove the quantity of the license scenario works
To view the transaction of the billing credits, go to the top right corner menu as highlighted in the following photo:-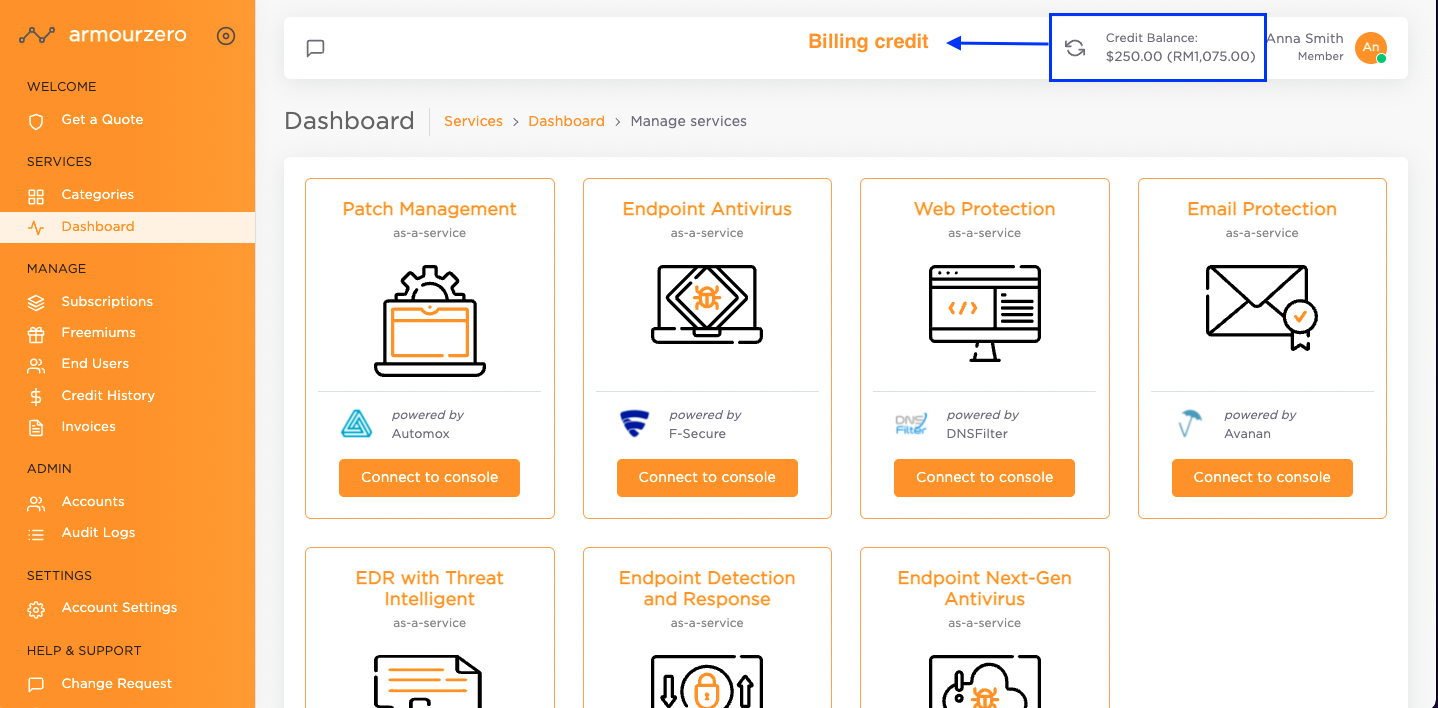 Utilising the billing credit in my account
ArmourZero automatically deducts your billing credits if there are additional licence purchase to your account or during your renewal. You can see the deduction as "Applied Balance" :-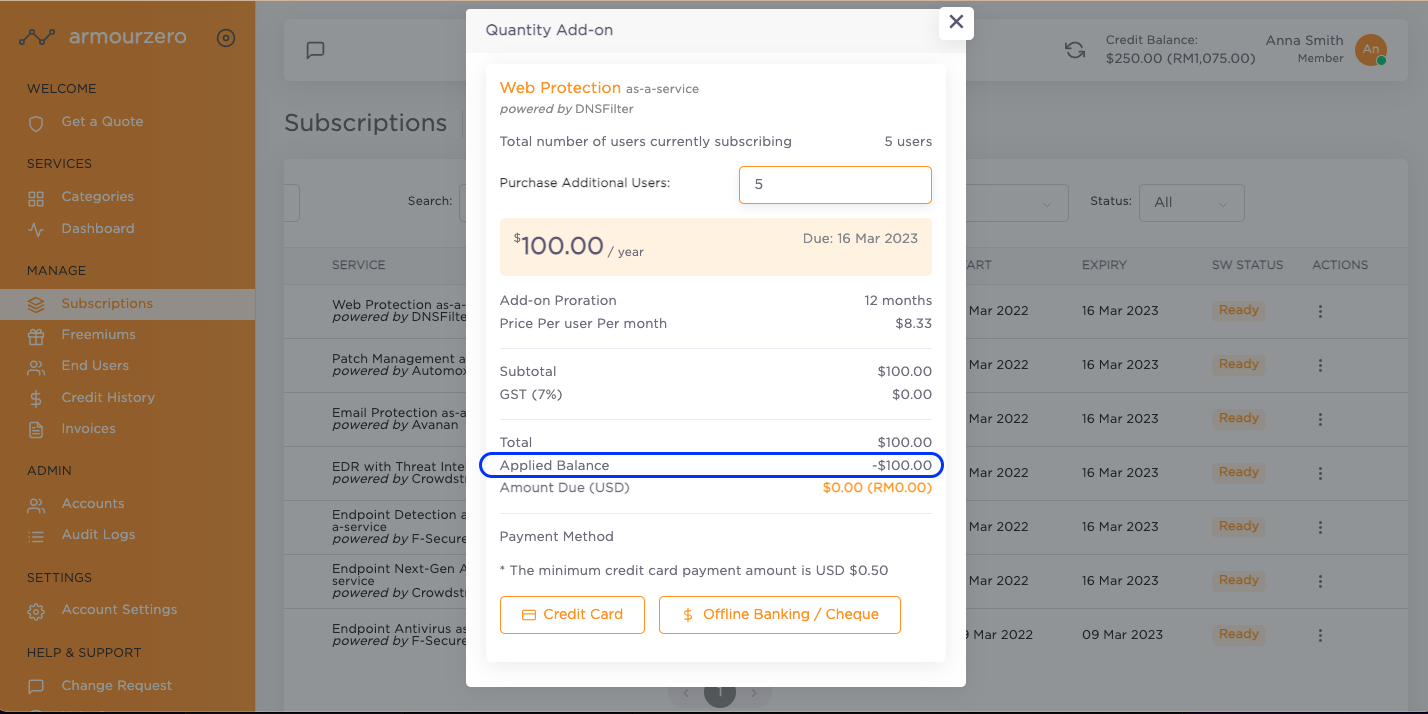 Additional invoice will be generated with the remaining charges (if any). When utilising the billing credit, you still have to follow the normal checkout process according to your payment method
Understanding the billing credit calculation
Example scenario
Protection service subscription start date: 1 December 2021
Billing cycle: Annual (1 December 2021 - 29 November 2022)
License quantity removal date: 15 March 2022
Remaining licence subscription duration: 8 months
Billing credit refund calculation formula:
Price per licence x 8 months = Refund amount
$2 x 8 months = $16.00
Notes
Billing credits are exclusively for Annual subscribers. There are no billing credits applicable for Monthly subscribers.
If you cannot see the billing credit after removing a quantity of the licenses, kindly re-login to your account or click refresh on the top right corner (refer to the top paragraph, how it works).
Billing credit refund calculation is based on months not days of the months.
There is no expiry date for the credited billing credit in your account.
Moving or transfer the credited amount to another account is prohibited under any circumstances.
The credited billing credits cannot be utilised for any past pending invoices. It can only be utilised for future invoices or renewals.