About billing credit
Billing credits are credits you will receive in the below scenarios:
A specially handled situation was approved by the ArmourZero team.
How it works
To review the transaction details of the utilized billing credit, navigate to the Billing History section.
To access the transaction records of billing credits, locate the top right corner menu as illustrated in the accompanying photo.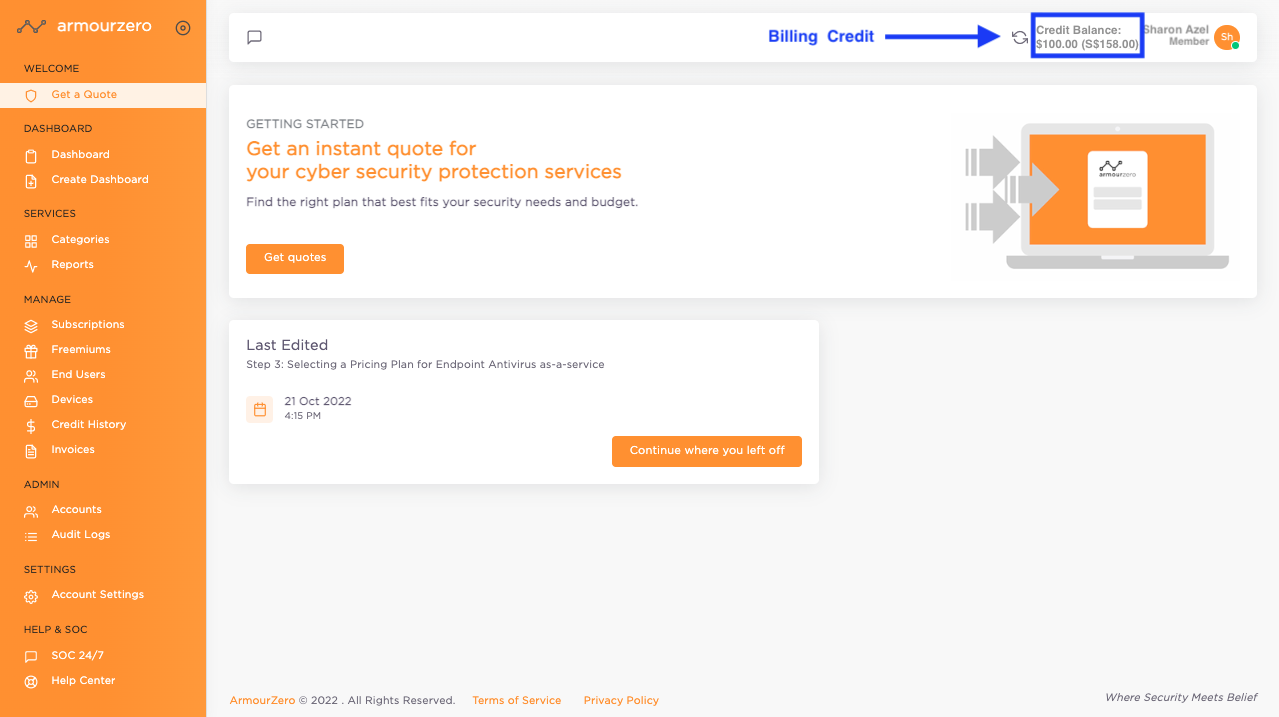 Notes:
Billing credit refunds are calculated based on months, not days within the months.

Credited billing credit in your account does not have an expiry date.

Transferring or moving the credited amount to another account is not allowed.

Credited billing credits cannot be used to settle any past pending invoices; they can only be applied to future invoices or renewals.