You can pay for any of ArmourZero services with one of the following accepted via bank transfer or cheque.
If you have available billing credit in your account, ArmourZero will utilise it automatically. The billing credit will appear on any checkout page as "Applied Balance"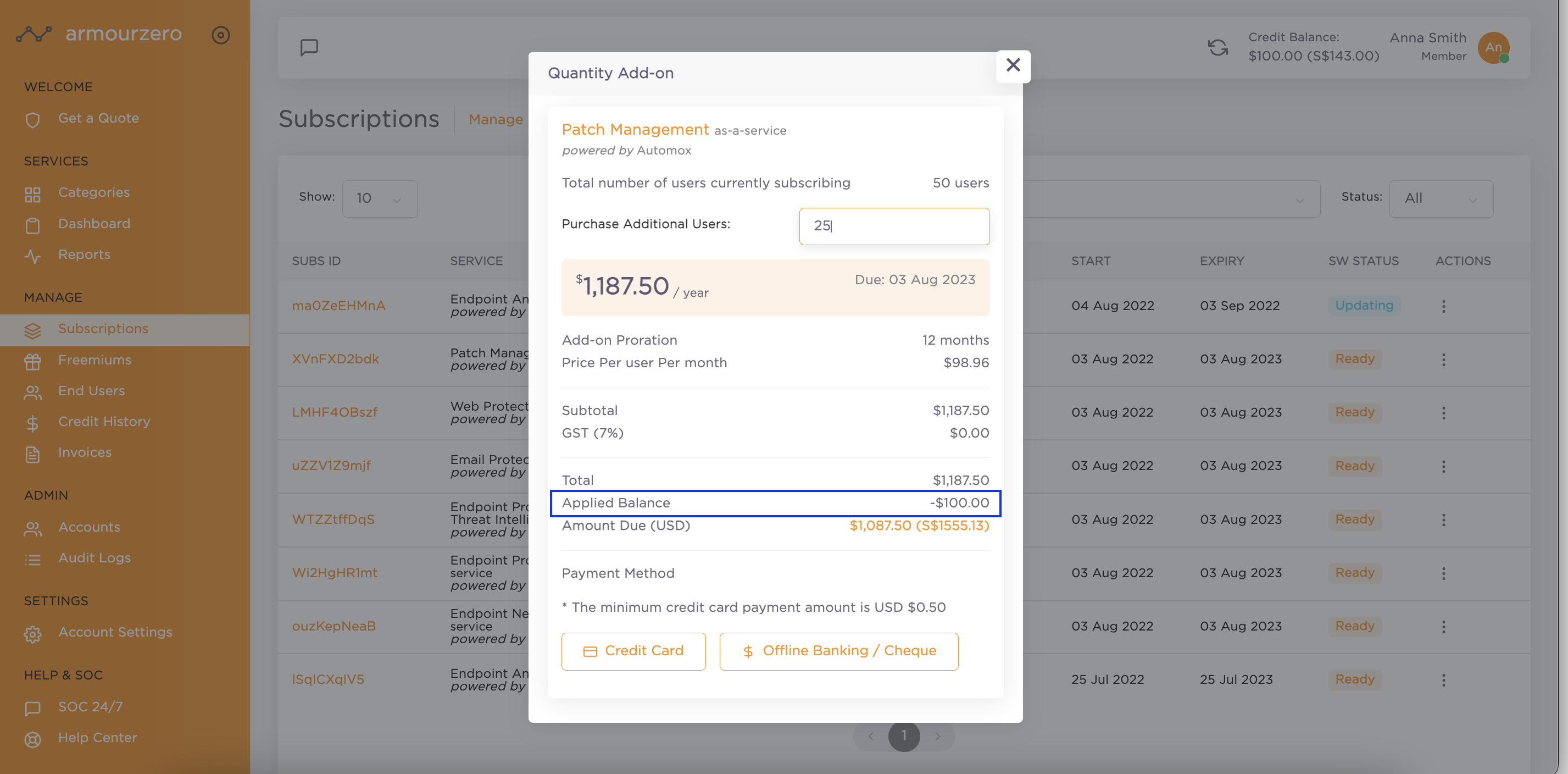 You will then be required to pay the remaining balance after the deduction. You can see the deduction on the checkout page and recheck the audit trail from the credit history.