To start upgrading your plan to a paid subscription, log into your ArmourZero account.
Navigate: Categories > List of Service
Step 1 – Go to the left side menu and click "Categories".
Step 2 – Pick the service that you would like to subscribe to.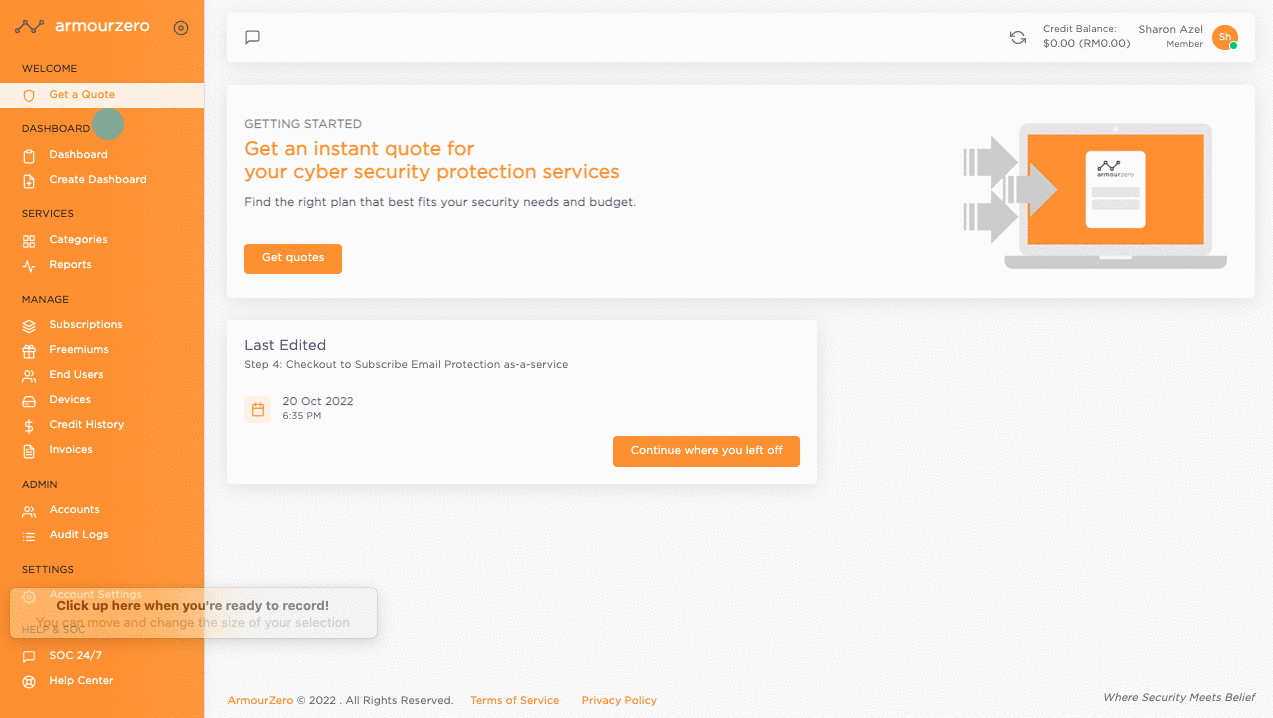 Step 3 – Fill up the questionnaire and click "Next"
The number of staff.

The current solution is deployed.
Notes
Only Yearly plan is applicable to your subscription with ArmourZero.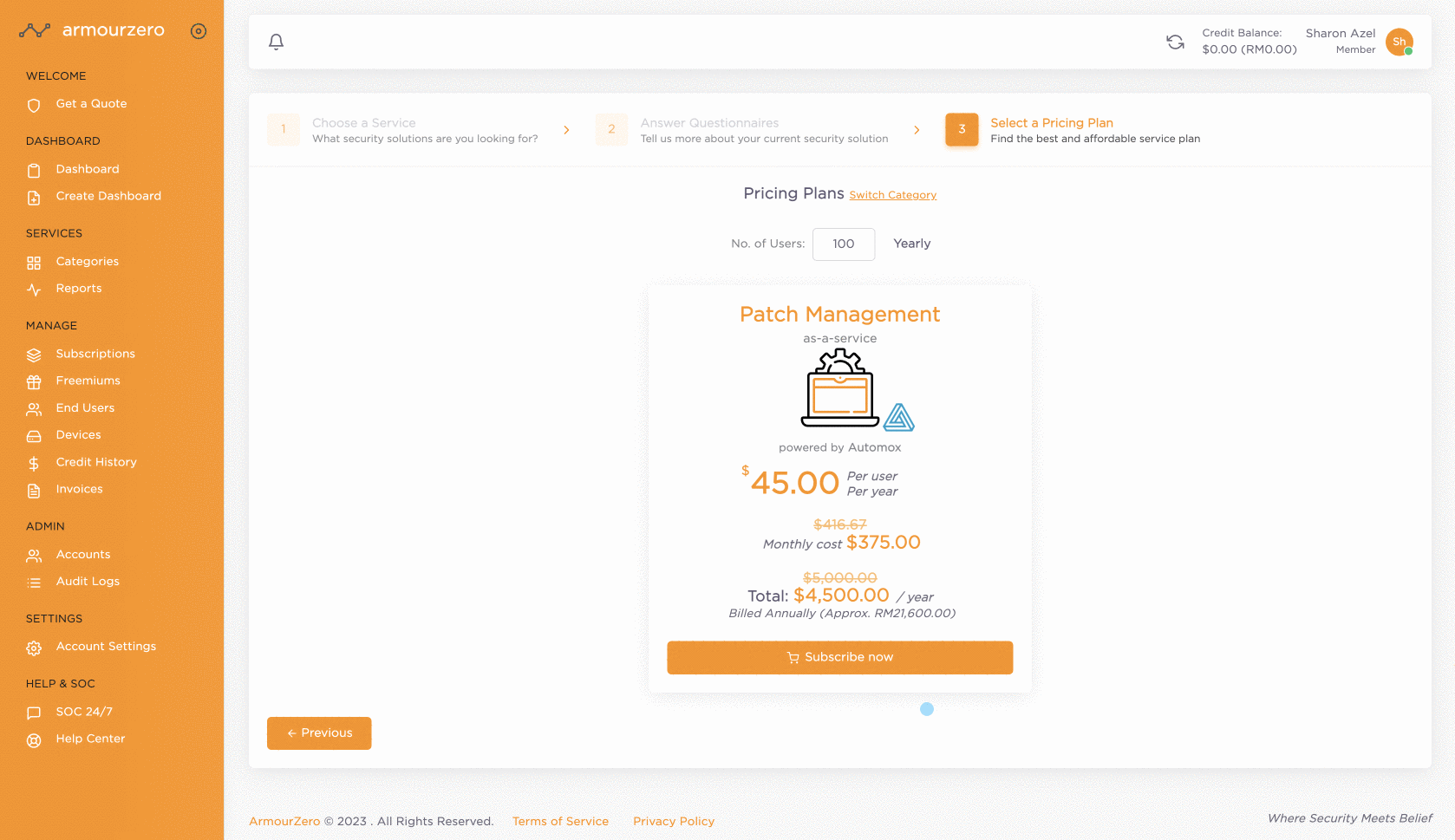 Step 5 - Click "Subscribe Now".
Step 6 – Select the available payment method and click "Pay".
Notes
We strongly suggest you read and understand the following article before performing this action to avoid any confusion:-
If you want to learn more about available payment methods, read this article.
What's next?
Once your payment is verified at our end, our Onboarding team will reach out in the next 48 working hours for the complimentary onboarding session. While waiting, you might want to read this:-
Any add-on additional licence for your paid protection service is not entitled to complimentary 1-1 onboarding by ArmourZero Onboarding team.